The Loop
The secret to how this PGA Tour pro is playing his best golf in his 40s
Jason Bohn stared time and talent in the face in May at Colonial Country Club in Fort Worth, warming up for a possible playoff in the Crowne Plaza Invitational. Joining him was Jordan Spieth, the still 21-year-old Masters champion just six weeks removed from slipping on the green jacket.
"He came up and said, 'Nice playing, old man.' '' Bohn told me last week from his home in the northern Atlanta suburbs. "I told him, 'You know what? I'm twice your age, and you still couldn't beat me this week.' "
Bohn, 42, had reason to chirp. Playing as well as Spieth at least for that week—they ended up finishing tied for second, a stroke behind Chris Kirk—was a good mark for the veteran to measure himself against.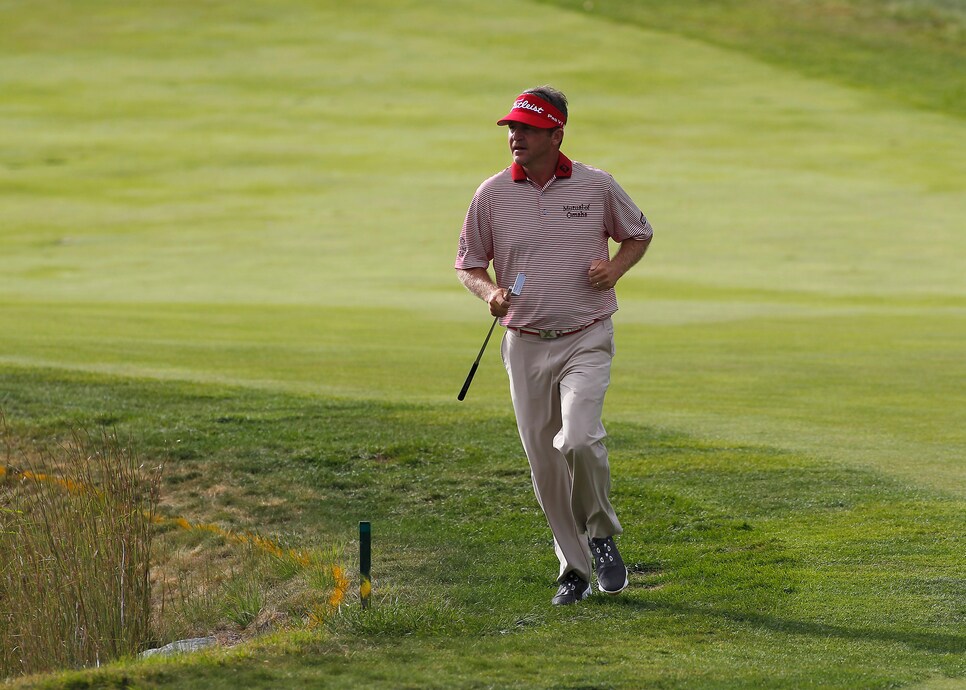 "Moments like that hit me," Bohn said. "In golf, 42 doesn't seem very old, but when you're competing against guys 22 to 28 years old, it kind of is pretty old. Your speed isn't what it used to be. Your recovery, and how much you can play, and how tired you are at the end of the day, is just not the same as when you're in your mid-20s."
That's what makes Bohn's hot start to the 2015-'16 wraparound season so rewarding and validates his 2012 decision to essentially switch out his entire team. In terms of his swing, the change in direction put Bohn on the doorstep of instructor Mike Perpich at RiverPines Golf Club in Johns Creek, Ga.
At the time, Bohn was desperate. Before he even hit a ball, Perpich remembers Bohn telling him, "I'm gonna lose my card. I'm lost. I don't know what I'm doing right. I don't know what I'm doing wrong."
Perpich had connections to Grant Waite and Jodie Mudd and the endorsement of Golf Channel's Frank Nobilo. Perpich watched in silence as Bohn hit balls, realizing this was going to be a two-year project. "He was a mess," the instructor said. As it always has, work ethic saved Bohn's career, along with his trademark sense of humor. "To be honest, I wasn't really down," he said. "I was more concerned with where I was heading and what I was going to do. I was looking into doing something different."
Bohn has always been a grinder. That's how he's made more than $16 million since 2004, including his days on the Web.com Tour, although not including the $1 million he made for a hole-in-one in 1992 during his sophomore year of college that caused him to turn pro. It allowed him to approach Perpich's plan with a sense of financial security.
The confidence from Colonial carried over to the start of the wraparound season. Bohn finished T-3 at the Frys.com Open, just a shot out of a playoff. He has backed that up with second-place finishes at the Shriners Hospitals for Children Open and the OHL Classic at Mayakoba.
Ranked fifth in the FedEx Cup point standings, Bohn decided to take his family on a Thanksgiving cruise, thereby skipping one of his favorite courses—Sea Island—for the season-ending RSM Classic.
"Professionally, I'm very thankful for what I've been able to accomplish with my persistence," he said. "To make the changes I made takes time."
And because of the results, Jason Bohn is vacationing like a man with time on his side.