News
The sad story of Tiger Woods grows even sadder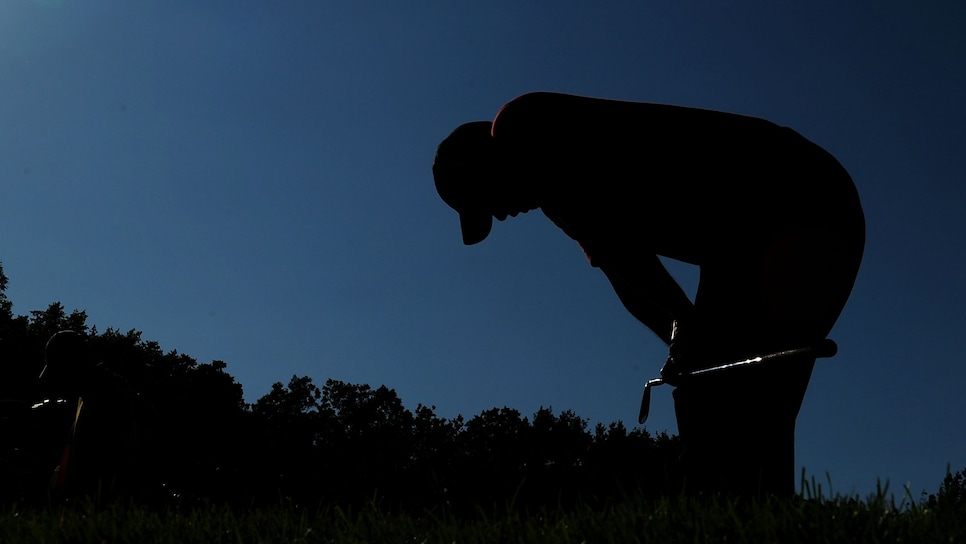 Photo By: Stuart Franklin
"Tiger Woods arrested for DUI."
Callous though it might sound, my guess is that in the short seconds after the initial impact of the headline, the next reaction by many among the multitudes immersed in all things Tiger would be "Not shocked." Because for all the happy talk from and about Woods by those who wish everything was all right, it's not unreasonable to surmise that the 14-time major-championship winner's life has been troubled for awhile.
That doesn't dismiss how the stark juxtaposition of the historical Tiger Woods and the latest facts continue to feel disorienting and surreal. The mug shot that will live forever (thanks to the Internet) of a disheveled and unshaven Woods looking into the police camera with hooded eyelids seared from the television screen. As ESPN's David Lloyd intoned on SportsCenter late Monday morning. "THIS is the mug shot of Tiger Woods, one of the greatest players ever," the camera slowly zoomed in for a close-up of the image, and then froze for a silent extra beat.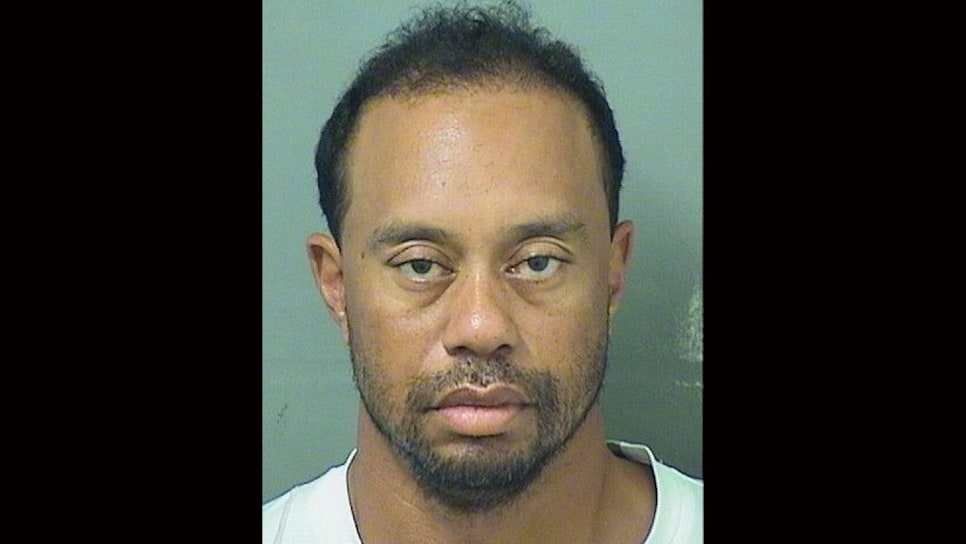 The man whose excellence as an athlete was built on his supreme self-control is not in control. And we may have reached a tipping point in which we will worry more about Woods as a person than as a golfer.
Of course, at this point, no matter how unsettling the latest incident, there are only questions and maybes.
The first maybe is that Woods' arrest was the result of an isolated slip. An athlete in the midst of a long recovery from major surgery, very likely bored by inactivity, letting loose one night and in the aftermath using poor judgment. Woods has no history of unlawful conduct.
But common sense and past experience tells us such things—among celebrities and non-celebrities alike—don't usually happen in a vacuum. Woods has unavoidably been subject to rumors, and some have involved speculation about excessive drinking or the use of painkillers. They gained traction after Woods' car hit a fire hydrant in front of his Orlando home in late 2009. A former mistress said that Woods regularly took Ambien, while other sources said he had taken the drug on the night of the accident.
In the scandal-infused aftermath, Woods entered a Mississippi rehabilitation center called Gentle Path, which specializes in treating sex addiction. But the center's website says it also addresses "co-occurring disorders" including those involving alcohol.
Woods has never alluded to issues with alcohol (in his apology, he said the problem Monday was prescription medicines). He has sometimes referred to imbibing in his "favorite adult beverage," and he has joked about his late father, Earl, being able to put away more than a few drinks. In a 2001 interview with Golf Digest's Matt Rudy, the elder Woods said the following:
"With alcohol, I'm not a teetotaler. I feel that it's the individual's choice. And my responsibility as a parent was to teach him how to drink responsibly. So I use a story of when I used to live in Brooklyn. A friend of mine had his son visiting him, and we were having a New Year's Eve party. His son proceeded to sample each bottle of liquor. He got as sick as a dog, right there. I cited this as an example to Tiger. See, you can't mix scotch, rum, vodka, bourbon, Kahlua—it don't work. And stay away from those exotic drinks that shield everything with sugar and sweetness and stuff. You don't feel it until it's too late. Learn to drink good-quality booze. It'll pay off dividends if you don't drink too much. And he listened and he learned.
"And the funniest thing: He left for Stanford—Tiger had never had a drink in his life—and he came home for Thanksgiving, and I was lying in bed watching television, and he said, 'What are you drinking, Pop?' I said, 'Why?' He said, 'Give me that.' And he built himself a drink and built me a drink—he knows what I drink—and then he came back into the room and said, 'Pop, let's go for a walk.' We walked over to the park and we sat down and Tiger said, 'I just want to share this first drink with you. This is the first drink we've ever had, the two of us.' And we sat there and talked and talked and talked. One of the most beautiful moments of my life."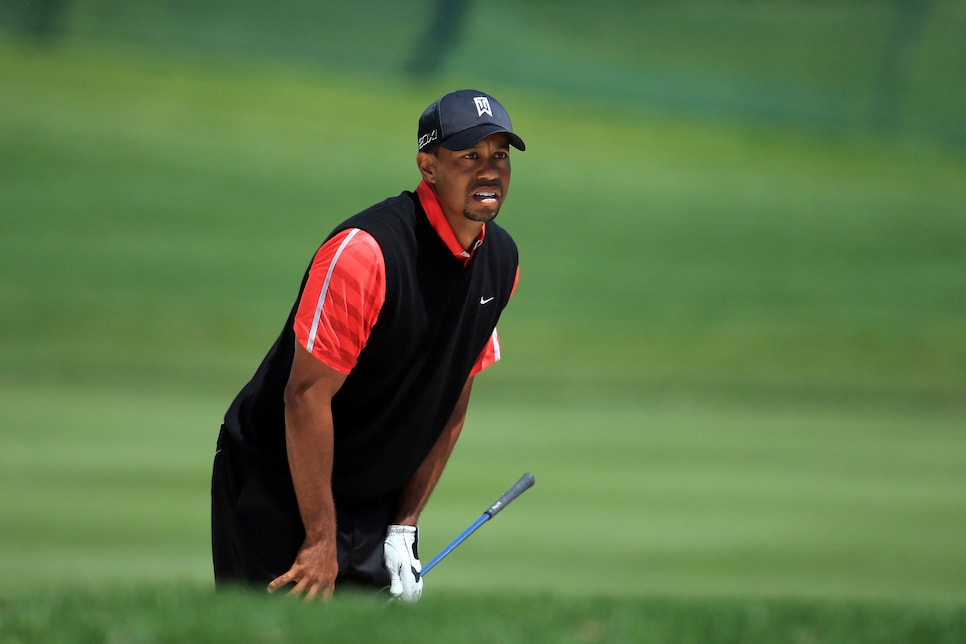 His son has never been so forthcoming. Like most things in a personal life that he has guarded with the same intensity he played with, Tiger has avoided—with the possible exception of his "blue curtain" apology speech in early 2010 and to a lesser extent his 2015 interview in Time magazine—discussing personal failures or weakness.
It would seem unlikely that Woods will publicly be forthcoming about his inner life, including this latest ordeal, even though some professionals in the mental-health field would advise him that it would be productive. If he follows precedent, after an initial statement he and his camp will never voluntarily mention the DUI, and hope that if and when Woods begins playing competitively again, public curiosity will have dissipated, and even transformed from condemnation to sympathy and forgiveness. Especially, as has been the pattern, if Woods gives indications that he can play well again. His historical greatness is such that the majority of those who love golf will continue to hope that he can again exhibit a genius the game has arguably never seen.
The latest estimate is that the soonest Woods could come back to play after recovering from fusion surgery on the L-5, S-1 vertebrae would be in six months, making an appearance at his Hero World Challenge a possibility. He has reported that the surgery he underwent at the base of his spine eliminated the pain he has felt since before the first of his four back operations in the spring of 2014.
For dime-store psychiatrists (and what close Woods watcher isn't) there is another ominous narrative. Maybe he doesn't want to play anymore, and this kind of reckless behavior hastens a way out. Tiger talks fondly about helping raise his children, Sam and Charlie, whom he has joint custody with his ex-wife, Elin Nordgren, and how they have become the most important part of his life. Though he recently was emphatic about his desire to play professional golf again, the fact is that he has not been a regular competitor since his 2013 season, when he won five times on the PGA Tour. All the withdrawals and surprise surgeries—as well as a case of the chip yips in early 2015 that appeared career-threatening—has engendered much skepticism about Woods' true will to continue to put his game, or for that matter his life, on display.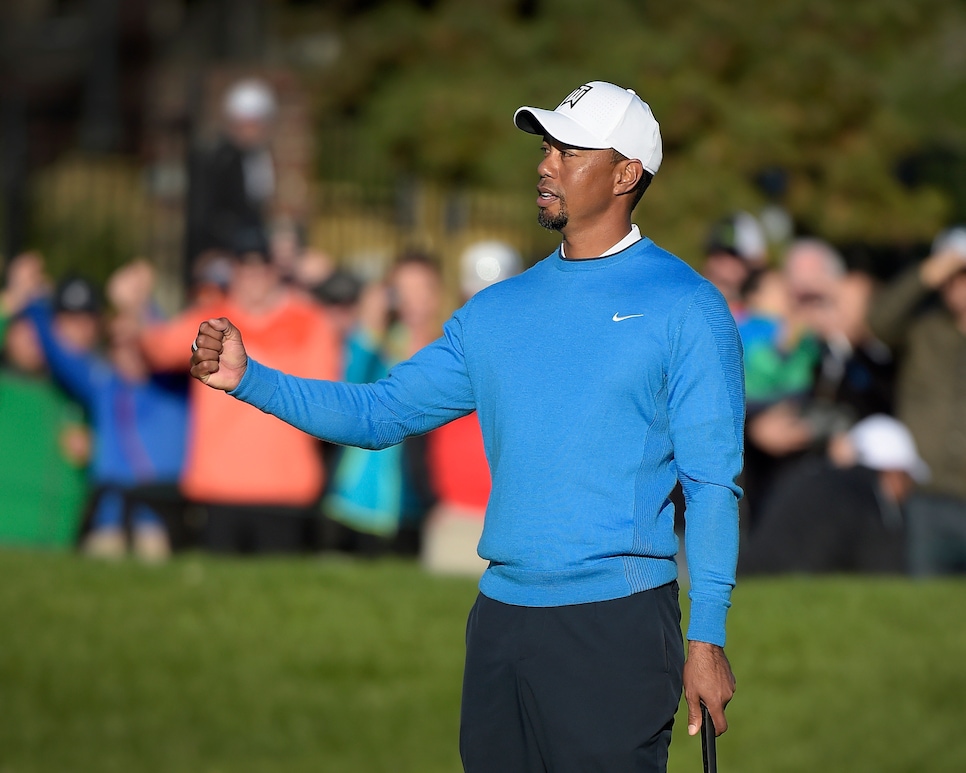 Through all this, the words of longtime Woods' friend, Michael Jordan, spoken to Wright Thompson in a 2016 story in ESPN the Magazine, take on extra significance. "The thing is about T-Dub, he cannot erase," Jordan said. "That's what he really wants. He wants to erase the things that happened."
All pretty dark stuff. But at the moment, there's no other way to spin it. The Tiger Woods story, sad for awhile now, has grown sadder.