The Loop
The Ryder Cup: An All-Star game that actually matters
The Ryder Cup is among the most exciting competitions in sports, and this one was no exception. The outcome was not what I would have preferred, but it was riveting right to the finish.
The intrigue behind the Ryder Cup could be attributed to national pride, or rival golf tours competing for world recognition and dominance. But the simple reason is the importance players place on it.
Professional golfers understand this is a unique competition. They change their lives and schedules to qualify for the team. When you hear players talk about the Ryder Cup, they desperately want to make the team because it establishes their place in golf. Why? Because the Ryder Cup is golf's All-Star game.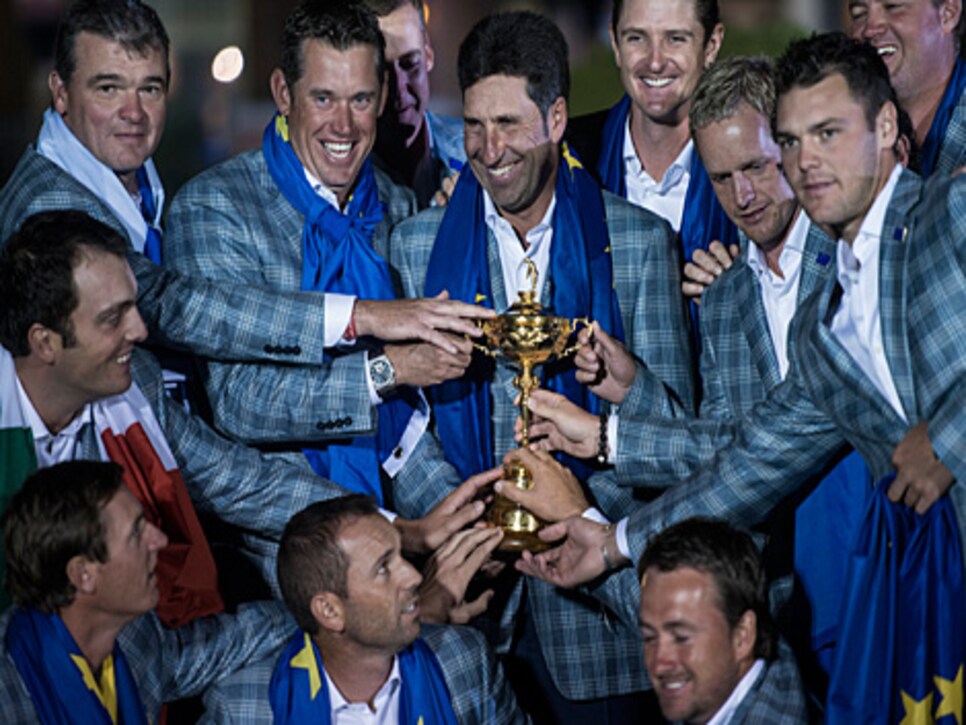 Making the team establishes the golfer as one of the best. The players take making the team as recognition of their ranking among their peers. And once on the team there is pressure to prove you deserve to be there.
Not only is it golf's all-star game, this is the one all-star game in sports that actually matters. It is the one in which people care about the outcome, from players on down. Do people really care whether the American League beats the National League in baseball. In football making the Pro Bowl is great, but the game is all about not getting injured. Who cares who wins? The same for the NHL All-Star Game. And in the NBA All-Star Game, defense is optional. Those are all showcase events without any real meaning. Can you image a post-mortem press conference for one of those? A baseball player feeling badly that his league didn't win or a hockey goalie traumatized for life for having let a puck in the net to lose the game?
The Ryder Cup is very different. In some ways, unlike the other sports, it is the biggest event in golf. It is big-time sports.
As I said above, national sporting rivalries and golf tour rivalries are at stake. But it is even bigger for the players. Ryder Cup records are part of a player's legacy. They are an element in Hall of Fame calculations. Since golf is almost always an individual sport, a golfer's record in the Cup walks with them as they face the competition even in stroke play events.
Although I didn't like the outcome, both teams should be proud to be the best of their respective tours. Being an all-star is very special. Now if we can only figure out how our all-stars can beat their all-stars!
Lou Riccio, Ph.D, a professor at Columbia University, provides statistical analysis for Golf Digest Live