The Loop
The Royals, the Warriors, and "The Decision Part II": 5 things to talk about on the course this weekend
From sports to TV to politics (OK, so mostly the first two), we offer five hot topics that are sure to liven up your round of golf:
1. The Royals: How about the grit this club showed? The Royals won their first World Series in 30 years despite seemingly spending the entire time losing entering the ninth inning.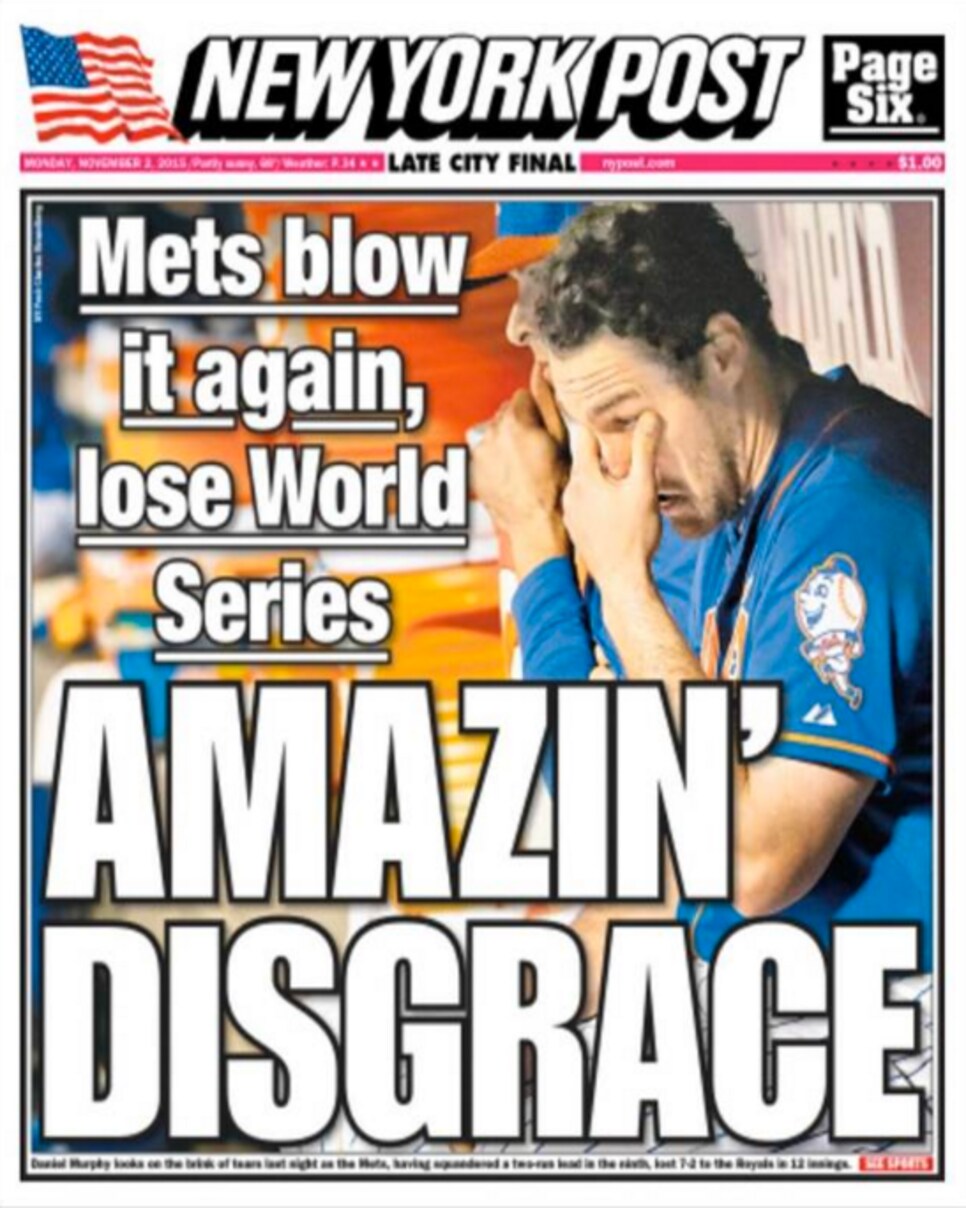 Ouch. What a tough way to lose, Mets fans. I almost feel bad for you. Almost.
2. The Warriors: How about the dominance this club has shown? The defending NBA champs became the first team to win its first four games by a combined 100 points. Golden State was finally challenged by the Clippers, but then Stephen Curry did what Stephen Curry does, knocking down a pair of 30-footers like they're layups. Speaking of Steph, he's the new Golf Digest cover boy. And if you haven't seen this video of him playing golf on a basketball court while being bombarded with questions, you should check it out:
And while we're talking about getting bombarded with questions. . .
3. "Billy on the Street": This week in "things my wife made me watch on TV" actually had a happy ending. I was somewhat familiar with Billy Eichner's brand of in-your-face (literally) comedy, but had never watched a full episode of his show on truTV. It's hysterical. Aside from ambushing people on the street with questions, Eichner attracts big-name guests like Chris Pratt and Kansas City Royals cheerleader Paul Rudd. Here's a sample:
In last week's episode, which featured Jason Sudekis, Billy and a bunch of bros tailgated for a performance of "Wicked" the musical. Just fantastic.
4. Ben on the outs: On Friday, Ben Carson admitted he made up that whole scholarship to West Point story. Whoops. What's more amazing than lying about this kind of stuff is being a public figure and thinking you're going to get away with it. Lately, Carson has been very vocal with his demands for presidential debates. But now, he might just want to sit the rest of them out.
5. Harry Giles: Now here's a true story about somebody being offered a scholarship. For weeks, I've been awaiting the announcement of where the top high school basketball recruit will attend college. Why? Because it really, really seemed like he was going to attend Wake Forest and instantly put my alma mater's basketball program back on the map. Nope! He chose the worst possible destination instead:
Pass me a barf bag. I mean, are these big recruits incapable of going to a school other than the likes of Duke or Kentucky? Show some guts and do something different! What makes this hurt even worse is that Giles is from Winston-Salem, where Wake's campus is, and it was rumored at one point he was going to make the big announcement in his hometown. It's all very reminiscent of when LeBron James picked Greenwich, Conn., as the location to make his "Decision" to go to the Miami Heat and not the nearby New York Knicks. I had just gotten over that, but now I have to deal with this? Thanks a lot, Harry. You better hope no videos of your golf swing are ever made public.