The Loop
PGA Tour rookie Smylie Kaufman stands out for more than just a memorable name
Smylie Kaufmann had an off-season befitting a recent winner on the PGA Tour. He played a practice round at Augusta National. He prepared for the trip to Maui and this week's Hyundai Tournament of Champions. And he changed his phone number. Of his first exempt season on the PGA Tour, the 24-year-old said, "It kind of hasn't sunk in yet. I really didn't feel like I was on tour last year."
That's probably because, until October, he wasn't. Kaufman made the big show by finishing sixth on the 2015 Web.com Tour money list. This time last January, he was watching the PGA Tour's opening round at Kapalua on the flat screens at Walk-ons, a fabled Baton Rouge, La., sports bar near the campus at LSU, where Kaufman is an alum.
"It almost seemed like it was impossible, that a year later I'll be teeing it up [there]," Kaufman said when I reached him at his parents' home in Birmingham, Ala. "I can remember that memory. Now, it's coming true."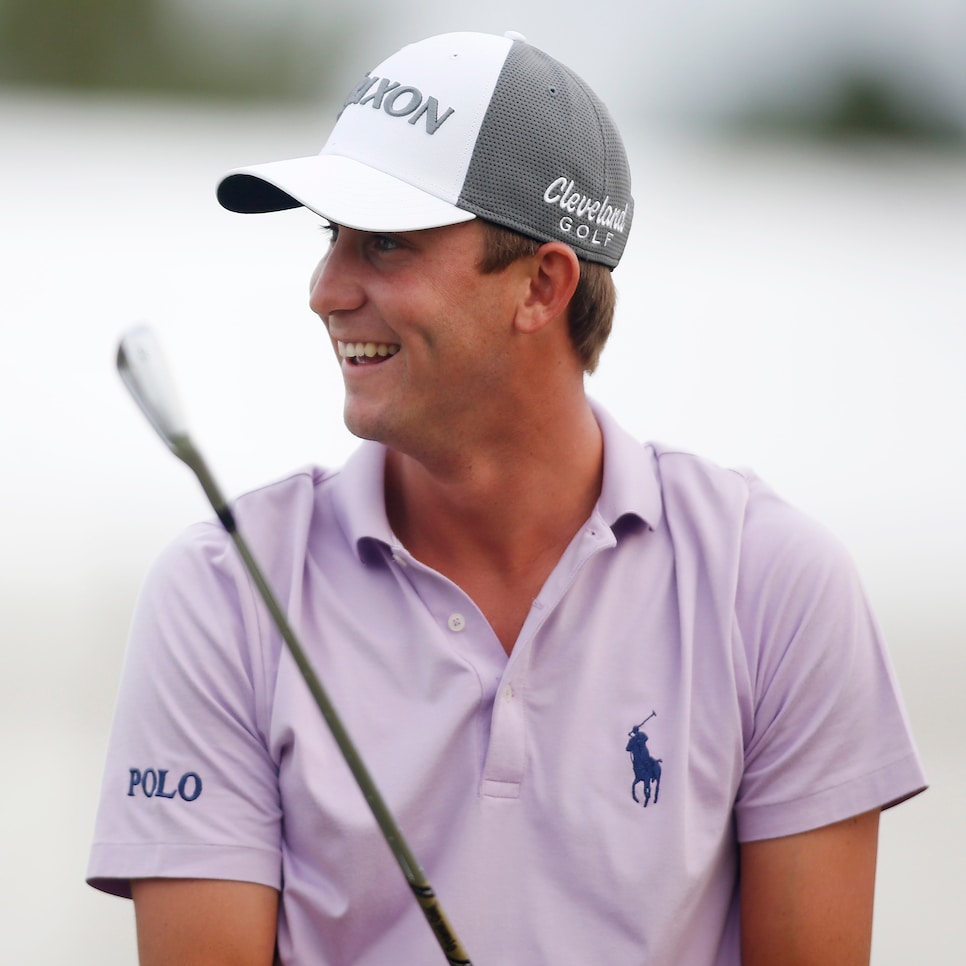 At the PGA Tour's 2015-'16 season opener last October, the Frys.com Open, everyone raved over rookie Emiliano Grillo's victory. Yet that week, Kaufman built his confidence with a T-10 finish. Seven days later, in his second official tour start, he won the Shriners Hospitals for Children Open with a final-round 61, earning an invitation to his first Masters. With that, his cellphone started blowing up.
Those who know Kaufman weren't surprised. Even though there were times when Kaufman didn't qualify for the starting five at LSU, Tiger coach Chuck Winstead characterized him as the prototype of the modern tour player. At 6-foot-2 with a clubhead speed of 121.63 miles per hour, Kaufman can launch drives like Rory McIlroy and Jason Day. But Kaufman's real strength, according to Winstead, is his Jordan Spieth-like tendencies around the hole. The winning 18-footer for birdie Kaufman made on the 72nd hole in Las Vegas was just a taste. "I've laughed and joked about his putting," Winstead told me. "As soon as he gets on the green, it's over. He's a very, very, very good putter."
As a competitor, Kaufman honed his skills while playing point guard for the Vestavia Hills High team that won the Alabama State 6A title his junior year. Tenaciousness and superior hand-eye coordination are his trademarks, whether it's basketball, golf, table tennis, bowling or soccer. "He was the type of player that was always in your grill," said Smylie's father, Jeff, a teammate of David Toms on the LSU golf team in the late 1980s.
All of those athletic and competitive traits showed that Sunday in Vegas, where Kaufman played the final 11 holes at TPC Summerlin in nine under to make up seven strokes, the second-largest comeback in PGA Tour history.
With that, the legend of Smylie Kaufman started to grow. And so too did that of his namesake, Smylie Gebhart.
Gebhart was an undersized but over-achieving All-America defensive end for Georgia Tech in 1971. As Kaufman's paternal grandmother's cousin, Gebhart provided inspiration to his family while living as a quadriplegic after rupturing a disk in his neck. Kaufman's grandfather, Alan, a former golf coach at the University of Alabama-Birmingham, was a frequent visitor to Gebhart's home in Meridian, Miss.
"I think he'd be proud," says Kaufman of the original Smylie. "My name will hopefully continue to grow, be a recognizable name, and hopefully that story grows with [Gebhart] as well. I'm hoping to keep playing good, keep a smile on my face and keep on being happy."