The Loop
Davis Love III's schedule is crazy already and the Ryder Cup is still nearly seven months away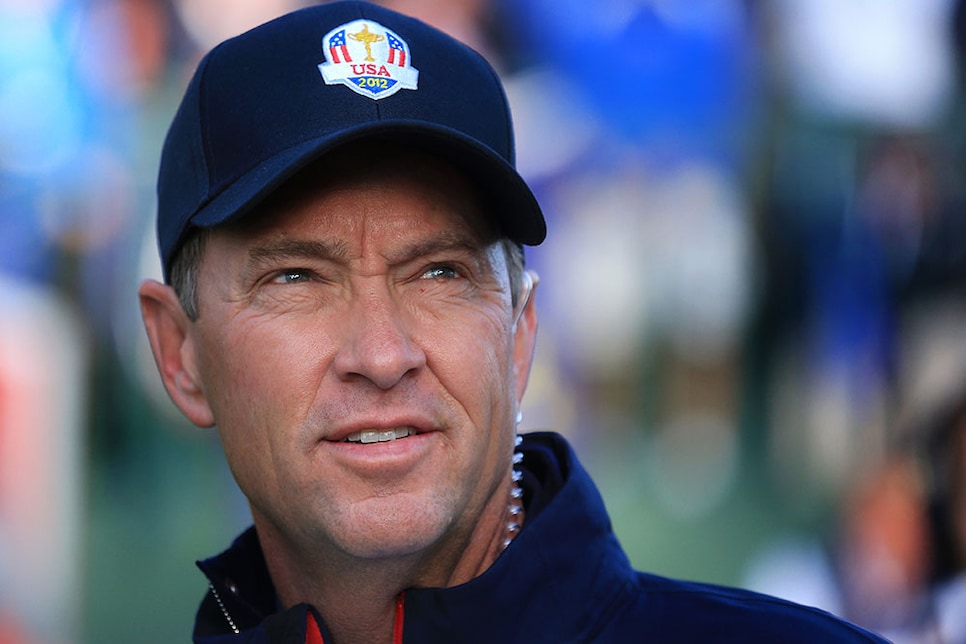 Baby boomers were yelling, "Go get 'em captain!" at PGA National last week. For the first two days at the Honda Classic, it was as if Davis Love III had turned back the clock on the millennial generation and disregarded the notion that being U.S. Ryder Cup captain is detrimental to a playing career.
Nursing a cold while paired the opening two rounds with Rickie Fowler and Sergio Garcia, the 51-year-old Love played his way into the weekend for the 19th time in 20 Honda Classic appearances, a run dating back to 1986. He was also the only player in this year's field to compete in the PGA Championship on the Champion course back in 1987.
"I've played a lot of years at a lot of places," the future Hall of Famer conceded. "So I've got good memories here."
What made his performance more remarkable in the 724th start of his PGA Tour career was the responsibilities Love handled off the course in and around Palm Beach Gardens. There were meetings and media commitments at PGA of America headquarters a few short blocks from the course, dinner with caddies Tuesday night on the Intracoastal at Seasons 52 and the much-anticipated Thursday night gathering at the home of Jack and Barbara Nicklaus with 22 prospective team members and vice captains Tom Lehman, Jim Furyk and Tiger Woods.
"I had to remind Julius [Mason, the PGA's Senior Director of Public Awareness and External Relations] a couple times, 'You know I'm playing in the tournament. I can't meet every day,' " Love told me after opening rounds of 71-69. "This was an extraordinary week, but I was looking forward to it."
Love's Tuesday and Wednesday afternoons were blocked with Mason and Sue Martin, the PGA's Manager of Ryder Cup Player Administration. Drinking tea that Martin provided, Love pored over details that included media days, news conferences, talking points and an hour-by-hour, sunrise-to-sunset blueprint of the week at Hazeltine National.
This is information Love would take back to his vice captains, along with the decisions he and wife Robin were making on clothing, posters and meals for the week of the event, and future team-building dinners. There were also strategic and logistical discussions about the new formula for captain's picks, with the last of the four selections made after the Tour Championship.
Juggling so many tasks fits with Love's day-to-day routine when he's home on St. Simons Island in Georgia. Being through the process four years ago as captain also helps. "Multitasking doesn't do it justice," says Mac Barnhardt, Love's friend and manager for the last 24 years. "No human alive could have as much going on as he had this week."
Love will be 52 three days after the Masters. He will be returning to Augusta National for the first time since 2011 and for just the second time since 2008 thanks to his 21st career victory in last year's Wyndham Championship. He is healthy now after foot surgery, and has a different mindset compared to this time in 2015.
"Last year I was feeling pretty old and tired," he admitted on Friday. "[Then again], I felt old this morning when the alarm went off at 5:30."
There was no rest for the weary captain. After shooting 73-71 over the weekend to finish T-43, Love was set to play Monday's Seminole Pro-Member before driving home to Georgia. With just 210 days remaining before the Ryder Cup, Love's work had just begun.
"I'm used to it," he said. "I'm busy all the time."
Editor's Note: This story first appeared in the Feb. 29 issue of Golf World.