Course Rankings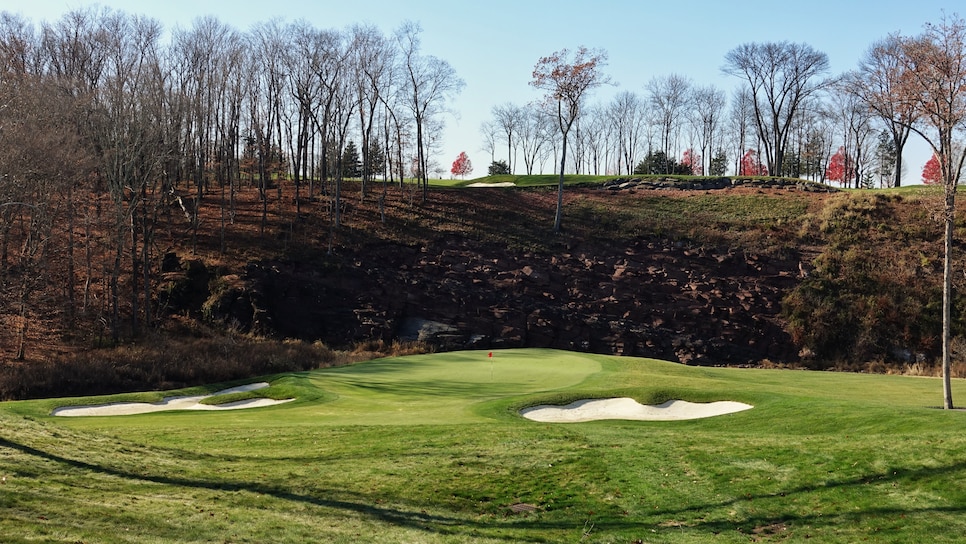 189. The Ridge at Back Brook
Northeast of Princeton is The Ridge at Back Brook, another of those great pieces of property Tom Fazio is given on which to build a course. With 150 feet of natural elevation change, Fazio had little need to reshape the landscape, although he still had crews re-carve fairways for visibility and flow. With patches of mature forest of hardwoods and cedars, Fazio had little need to import trees, although a few were transplanted to emphasize seclusion on particular holes. The front nine sits in a valley formed by meandering Back Brook, while much of the back nine is on a plateau high above the front nine. Rock outcroppings are a prominent feature, including a massive one that poses a cross-hazard on the par-5 seventh, veins of rock behind the ninth and 18th greens and the namesake vertical cliff that provides a stunning backdrop to the par-3 eighth.
100 Greatest/Second 100 Greatest History: Ranked on America's Second 100 Greatest: 2019 to current. Highest ranking: 182 (2019-2020). Previous ranking: No. 182
Watch Golf Digest's latest "Every Hole At" course videos below:
Panelist comments, The Ridge at Back Brook:
"Set in a beautiful, rolling, forested spot in the rural NJ countryside, this course is downright stunning. The views from the clubhouse are astounding. Many gorgeous tee shots and more than a few spectacular approach shots. The par 3 8th hole is a masterpiece, with the soaring red rock backdrop. Several approach shots carry beautiful ravines and red rock outcroppings. Could be a movie set!"
"The Ridge is a unique and vast property. The facility is fabulous with a well thought out practice area and wonderfully designed clubhouse both inside and out. The course gives you everything you want. A bit too many forced carries and a few seemingly repetitive holes are its only real weakness."
"Immaculate conditions in a serene surrounding. This was some of the best conditioning I played all summer. This course has a premium world class feel from beginning to end and is a pleasure to play and offers beautiful views and great hole after great hole."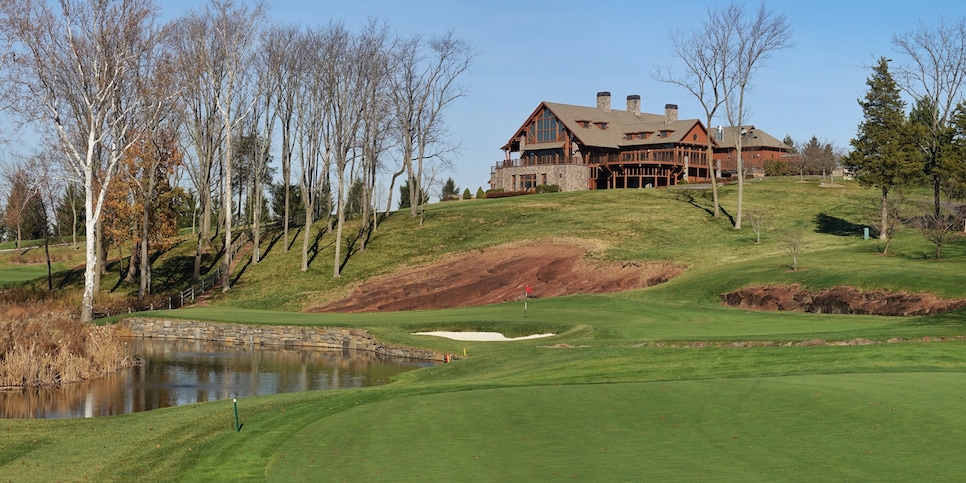 Photos: Courtesy of Jon Cavalier