The Loop
The reason a PGA champion actually had to pay for clubs (and couldn't)
Rich Beem won the PGA Championship 14 years ago. Now he's having an issue paying for his golf clubs.
Beem, 45, has played sparingly in recent years but made the cut at the PGA Championship Friday, the first time he will play the weekend in a major since the 2012 PGA. Beem is using irons and wedges from PXG (Parsons Xtreme Golf) and getting the clubs in the bag has not been as simple as one might have thought.
Although a golfchannel.com story chronicled the fact Beem had to pay for the clubs and his credit card was declined, the story goes back well before this week -- and the fact tour players have to pay for clubs isn't as uncommon as one might think.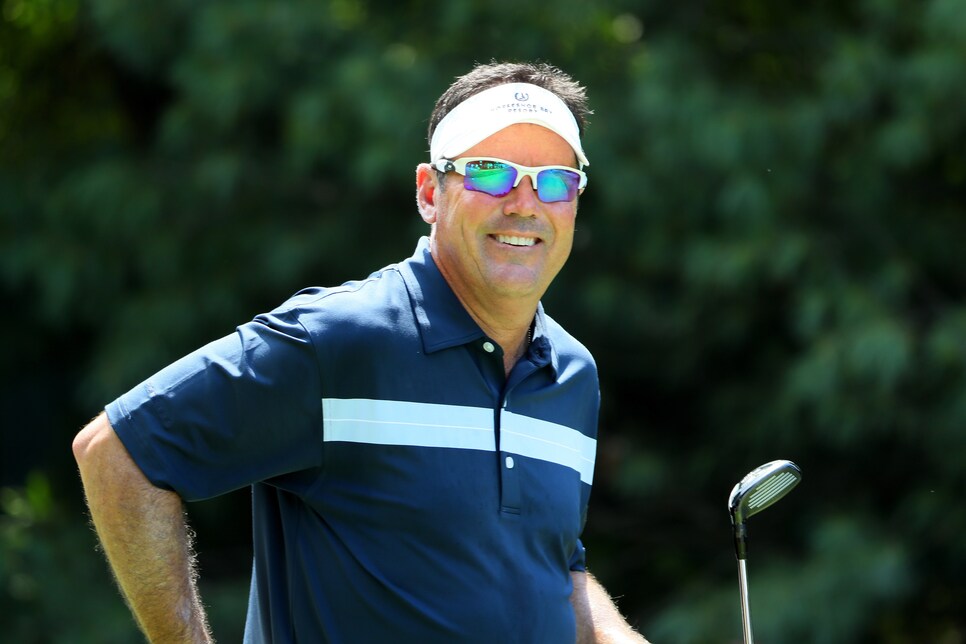 According to PXG PGA Tour rep Matt Rollins, Beem first expressed interest in PXG clubs at the CareerBuilder Challenge in January. Rollins informed Beem that the company was only giving free product to those with fully exempt status on the PGA Tour as well as those under contract. This is a practice that has increased in recent years with other companies as well, as manufacturing costs have increased and companies have grown weary of "club whores" taking equipment with little intent of using it in competition.
Beem understood, ordered a set for some $2,800 and gave the credit card. The card was run three times on three separate days and declined. "We knew we'd see Rich so there was no urgency," Rollins said. "Just some sort of mix up. Not a big deal. He gave me another card about a month ago but I hadn't gotten around to running it. In the meantime, he had us re-shaft his irons. When I saw him earlier this week I said, 'If you play well we won't charge you for them.' After his first-round 69 he texted me, saying, 'Was that good enough?' "
"It's a really difficult line, telling players they have to pay for clubs," Rollins said. "You have to do it in a way that doesn't offend people, but if we gave clubs to everyone -- or if any company gave clubs to anyone -- it gets pretty expensive in a hurry."
Of course, the irony is that PXG told Beem the clubs were on the house and now that Beem has made the cut, that credit card might be good come Monday.