The Loop
The real takeaway from Rory McIlroy's course-record 64 at the Scottish Open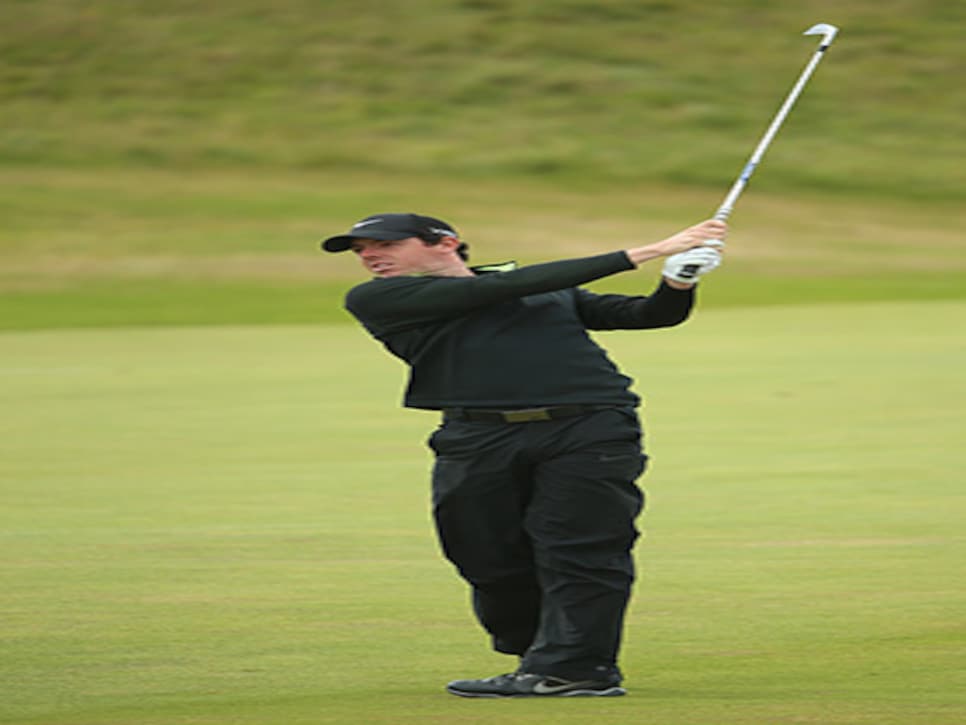 "You've got to relish the challenge," said the man who, three years previously, had openly expressed a deep and profound distaste for a similar combination of links courses and less-than-perfect meteorological conditions. "I'm trying to adopt more of that mind-set, especially for these two weeks of the year."
Well, it's working, so far at least. When the predicted rainfall failed to materialize -- there's a shock -- McIlroy took advantage. In a breeze that was strong enough to help him drive the green on the 436-yard 13th, the 25-year-old Ulsterman made eight birdies and one bogey in an opening-round 64. By two shots, it represented a new course record for the glorious Balgownie links.
"I was really pleased with how I controlled my game," he said. "To be able to go out and trust the shots I have been practicing over the last 10 days was great."
That it was. On a classic out-and-back links, McIlroy mastered the more difficult front-nine -- wind blow against and from the left -- to be three under at the turn: "That was a good score today, a really good nine holes of golf."
Four more birdies followed on an inward-half that Phil Mickelson's caddie, Jim (Bones) MacKay, described as "made for Rory." Indeed, it was the helping right-to-left wind that allowed McIlroy, a natural drawer of the ball, to produce that monster drive on the 13th and reduce many holes to "drive and kick."
The differences between the two nines were more than marked, of course, a fact McIlroy underlined with a variety of examples.
"I hit a really good drive into the wind on the seventh," he said. "And they measured it at 255 yards. Then on the 12th I drove it 373 yards. On the third hole I hit a 4-iron and it pitched at 187 yards and ran out another 40 yards. Then on the seventh I hit the same club 160 yards. That's nearly a 70-yard difference."
Most pleasing to the former U.S. Open and PGA champion, however, was his ability to control the flight on his shots, inevitably a key factor on a fast-running links.
"I've always been a natural player in that I can hit a high fade or low draw," he explained. "But today I was hitting little 6-irons from 150 yards and 4-irons 165 yards with the aim of keeping the ball down. I feel very confident with those shots at the minute."