TMI
The putting 'make percentage' is the stat we don't need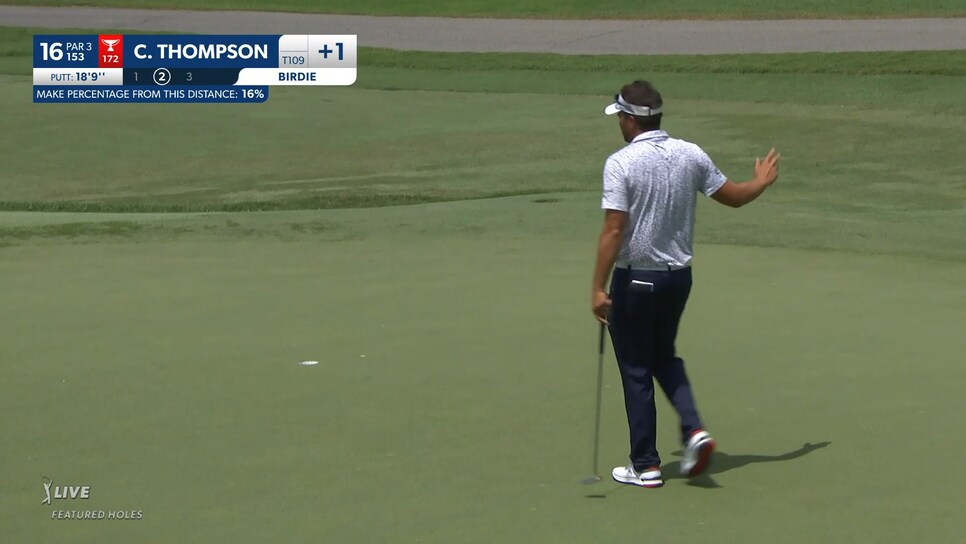 "Expectation management" is a popular phrase in golf these days, and it applies to every segment of the game.
It means that a 15 handicap shouldn't be cursing when he misses the green with a 7-iron (their average proximity from 150 yards is 67 feet, according to Arccos), nor should he be surprised when his 10-foot birdie putt slides by the hole (it has a 12 percent chance of going in, realistically).
Every golfer is a certain degree of delusional, but the ones who manage their expectations are the ones better equipped to take assorted setbacks in stride.
Tour players are no different. Their entire existence revolves around gauging performance through a prism of reasonable expectations. A tour event has 156 players but only one winner. They play 72 holes every week, but on average only about 15 of those holes result in a birdie.
We even need to manage our expectations when watching golf. A familiar scenario: a pro has a wedge in his hand, sends an approach to 12 feet, and the TV announcer laments the disappointing result. In fact, the shot was inside the tour average by 8 feet.
By one theory, the better we can recognize the difficulty of golf, the better we can manage expectations of ourselves and of others, the easier it is to appreciate the little successes along the way.
Which I fully believe, with maybe one exception.
Thanks to Shotlink and other analytics, we're now able to quantify the likelihood of pretty much any shot we see on TV. The graphics are ever-present during a broadcast—average proximity to the hole from here, and from there—all of it helping to contextualize what we're seeing, which should add to the entertainment.
For some reason when it comes to putting, I prefer ignorance. I'm not sure I'm able to explain it, but at least let me try.
During the U.S. Open, nearly every putt featured an accompanying graphic showing either the putt's "make percentage" or the likelihood of a three-putt. I've decided this is the one time I'd like to be divorced from reality. When a golfer is standing over a putt from 25 feet away, I don't need to know that ball only has a 12 percent chance of actually going in. If expectation management is ensuring logic overrides emotion, here logic should just keep quiet.
It'd be like the first time your child makes square contact with the ball, someone pops out of the bushes to tell you they have a 1 in 51,346 chance of making it as a professional (actual odds). Or being told when you stand on the tee of a par 3, that your chances of making a hole in one is roughly the same as being struck by lightning. That all of this is true doesn't mean I want a reminder in the moment.
Yes, golf is hard, and there's a need to accept as much nearly every step of the way. But there are also times we like to know some people are way better at it than we are, and one of those times is when we watch a ball tracking towards the hole.