The Loop
The Post On Business Golf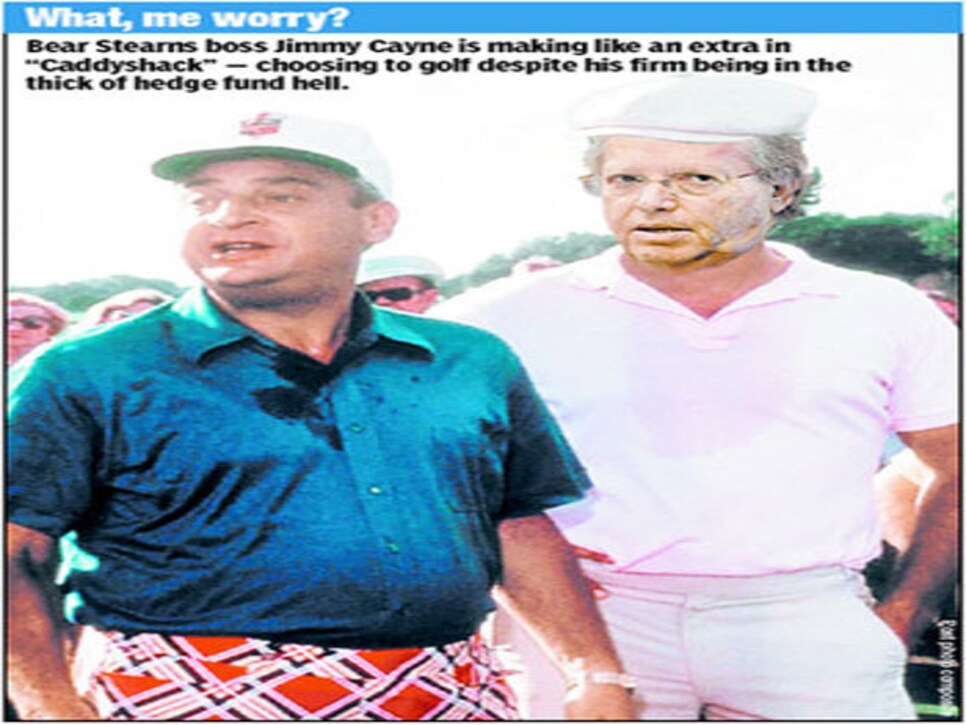 Jimmy Cayne, Bear Stearns CEO, took a few hits in a New York Post business report by Paul Tharp today that linked Cayne's and a few other execs' handicaps to their companies' earnings....inversely.
Some shareholders of beleaguered Bear Stearns complain that CEO Jimmy Cayne is spending too much time on the golf course at the expense of business - and it hasn't even helped his game.
Despite the near-collapse of a Bear Stearns hedge fund and the meltdown of junk mortgage bonds it peddled widely, Cayne has been ducking out of the office regularly to tee off - including on three of the firm's worst days in years.
"I guess he didn't want to think about all the troubles, so he went out on the course," said one portfolio chief.
But Cayne had his defenders, too, sort of.
*...when you go out of the office you're always in contact with what's happening," said one investment firm's CEO. "His scores are so bad, I think he's spending too much time at work," quipped a portfolio chief.
Now that's not nice. Actually, Cayne's Index is respectable 15.9 at Hollywood Golf Club in New Jersey. The Post points out that Lehman Brothers' Dick Fuld is "the best golfer among his peers" with a 10.3 handicap, though you will find lower numbers on our 2006 CEO Rankings list. But no photos like this Post special.