The Loop
The players loved Davis when he was captain in 2012. Here's what they said
The announcement that Davis Love III would again captain the Ryder Cup team prompted a range of responses. Why, as the bears say, would the U.S. appoint a man who oversaw such a tragic collapse? The optimists opt for a different tone: Give him another chance, it wasn't really his fault anyway, and he'll be hungry for revenge.
With arguments swirling, it's worth going back and listening to what players said about Davis Love III throughout the 2012 Ryder Cup. Almost universally, they were supportive of DL3 and his methods, both before and after Europe's astonishing comeback:
"I know that we have great leadership on our team, starting with our captain, Davis Love, who has been on a number of teams and is able to take what has worked in the past and apply it and take some of the things that haven't worked and discard it."
"He's doing a great job with this team so far. If he wants me to play 100 holes tomorrow or wants me to watch, I'm just happy to be a part of this team."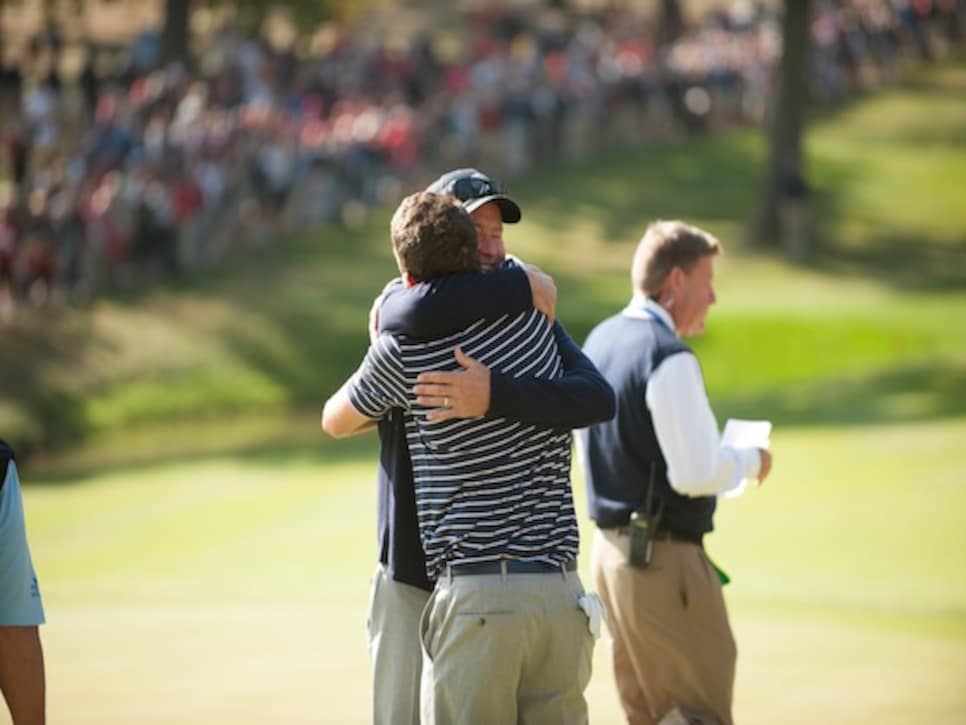 "[Zach Johnson and I] were just chatting, and we felt like it would be a good pairing and a good match‑up, so we told that to the captain, and he stuck us together going out early tomorrow."
"Davis has done a great job with pairing guys, and he's a fantastic captain and we love playing for him."
"There are so many guys in that room that want to win it for Davis. Because Davis, as anybody knows that's been around golf, knows that Davis is probably one of the best guys on the planet. Everybody on this team loves and respects Davis so much; and to play on a Ryder Cup on home ‑‑ on U.S. soil with him as your captain -- you feel like you don't want to let him down."
"We're all great golfers. If we're here at the Ryder Cup, we've done something well. So [the captains] are just letting us play golf, letting us practice on our own, letting us do our things."
"I think our captains and certainly Davis in general really kept us loose, and we were ready to go...He kept us loose, kept us wanting to enjoy it. Nothing more than that."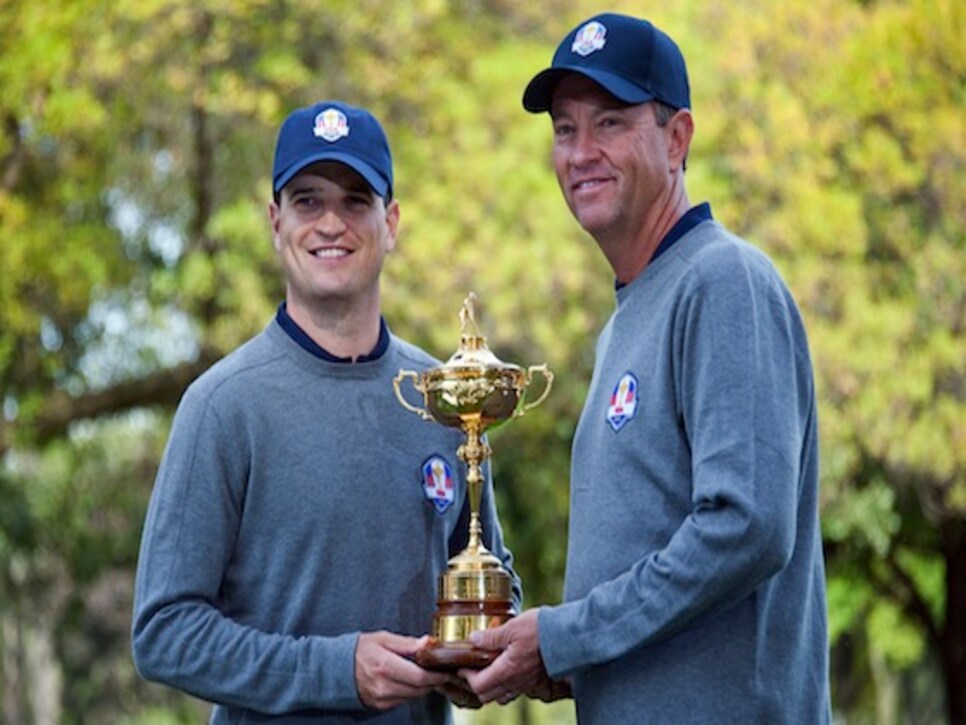 "He was very prepared and listened to what every player had to say and gave us a voice in the process of picking partners and such. He tried to take all the pressure off of us and had great assistant captains."
"I am so excited to hear Davis will be our next captain. He deserves another shot. Because people forget about what a fantastic job he did pairing us up at Chicago. He keeps the locker room light and fun. He makes you excited to represent USA."