The Loop
The Players: Five questions for Sunday at TPC Sawgrass
PONTE VEDRA BEACH, Fla. -- Three rounds are in the books at TPC Sawgrass and they have produced no shortage of storylines. What are some burning questions entering the final 18 holes? We take a look:
1. Will Tiger and Sergio be sending each other Christmas cards this year?
OK, so we knew the answer to that question was NO long ago, but man, did things heat up between the two on Saturday. Garcia blamed Woods for an early bogey in the third round and then the two fired off snippy comments at each other when play was called for the day. Then after the completion of the third round Sunday morning, Garcia said, "You don't have to be a rocket engineer to figure out" they don't enjoy each other's company. Ouch! It's a shame they won't be playing together in the final round, but they'll certainly be keeping an (evil?) eye on each other playing in the final two groups.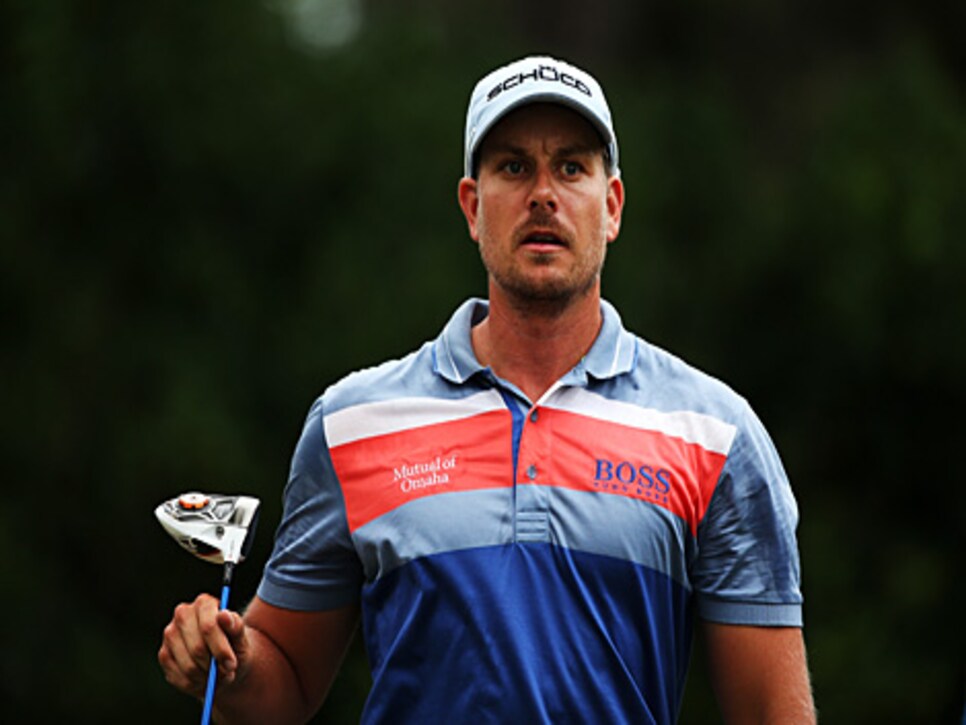 Henrik Stenson is in position for a second win at TPC Sawgrass.
2. Who the heck is David Lingmerth?!
The 25-year-old from Sweden played his college golf at the University of Arkansas and did shoot a final-round 62 at the Humana Challenge in his second-ever PGA Tour event before losing in a playoff earlier this year. However, with just a T-50, a T-51 and eight missed cuts since, it's no wonder he had reporters scrambling for their media guides Saturday evening. There's no telling how he'll hold up under by far the most pressurized situation of his career, but he's probably better off being paired with Sergio Garcia and not Tiger Woods.
3. What's the weather forecast?
The good news? It's better than yesterday's was. The bad news? We're in Florida, where afternoon storms are about as common as big crowds following Tiger Woods on a golf course. From noon to 6 p.m. there's a 30 percent chance of thunderstorms. Considering all the bad luck the PGA Tour has had with weather this year, it would be more surprising if weather didn't turn out to be an issue.
4. Who has the best shot of anyone not playing in the final two groups?
There are a bunch of good candidates, but it's hard to overlook Henrik Stenson. The Swede is having a bounceback year, highlighted by a runner-up in Houston and a T-8 at Bay Hill. More important than that, he is comfortable on this course having won here in 2009 and finished T-3 in 2005. Between him and Lingmerth, there will be a lot of people in Sweden staying up late tonight to watch.
__5.__How will the course play?
Saturday was the most difficult day yet and there's no reason to think that Sunday won't be tougher. The area didn't end up getting as much rain as thought and TPC Sawgrass' Stadium Course drains extremely well. Couple those firming conditions with harder hole placements (13 holes cut 3-4 paces from the edge of greens), a moderate breeze and Sunday pressure and the 13-under total that's won the past two years will be tough to top. We just hope the player that prevails doesn't have to wait until Monday to collect his crystal trophy.