The Loop
Sometimes it all works out. It did for L. Philip, a Victoria, B.C. policeman and Golf Digest reader who aspired to the buddies trips he read about in Golf Digest, but never experienced one--until now. Seems that Mr. Philip had a friend who had a friend who had a special Monterey cousin who recently really came through for the SWAT team:
The cousin (we'll call him Hooter) picked us up at the airport and took us to our accommodations, which just happened to be an 11,000 square foot home in the Santa Lucia Preserve that he looks after.
We proceeded to play golf six out of the next seven days. Here was our line-up. Day 1, The Links at Spanish Bay; Day 2, Cypress Point; Day 3, Pebble Beach Golf Links; Day 4, The Olympic Club - Lake Course (San Francisco); Day 5, Spyglass Hill, Day 6 we rested; and Day 7, Poppy Hills.
Now we all realized that we had lived like Tour Pros (maybe just like those in the top 10) for the week, but it really sunk home when on the last night we were dining in the Tap Room at Pebble Beach. Our friend brought over Peter Jacobsen to have a drink with us. After hearing the courses that we played, he looked at the three of us visitors and queried "who the hell are you guys?". "You can't get on Cypress!"
I now enjoy reading GD more than ever, especially articles that include the courses I've played. I could easily fill up your next edition with stories from my whole experience there, as I can recall every shot that I took. We all call this our trip of a lifetime...
I love letters like that and hooray for Hooter for doing it. I'm shocked to learn that they need SWAT teams in Victoria, but glad you guys got a break from the swatting to play those great courses.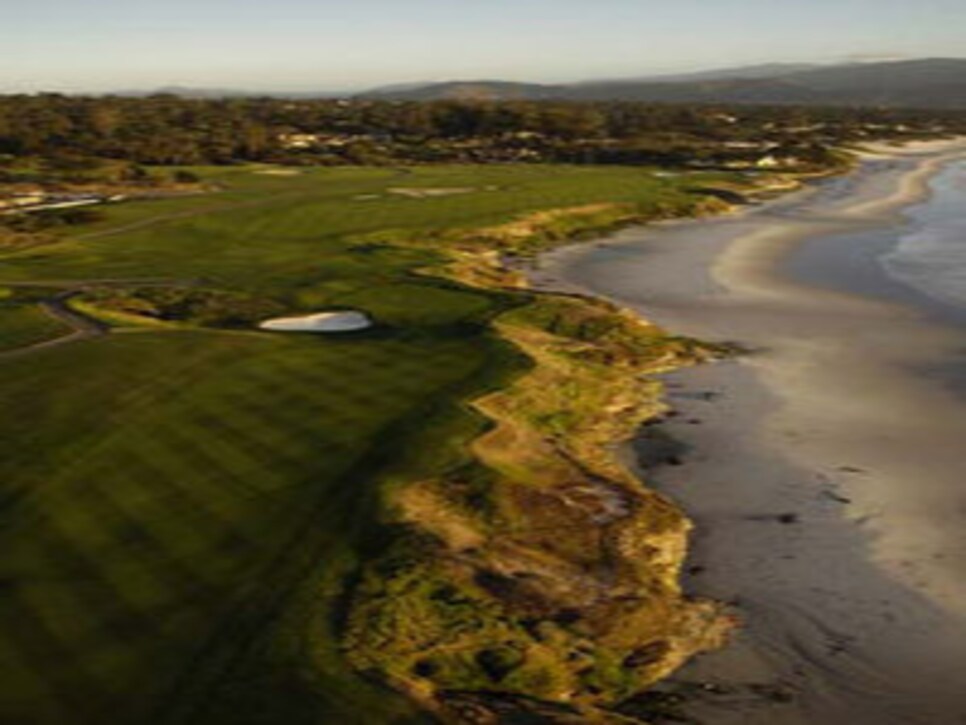 It's impossible to match a weekend like that, but I'll give you my best shot. Last weekend my 12-year-old son Matt and I drove up to Kennebunkport, Maine for a weekend of kayaking, fishing and mostly golf. We played the Hillside pitch & putt, on which Matt made two twos, and then took on Cape Arundel Golf Club, the Walter Travis design where George Bush and his son, George W., play sometimes. It was a 70s summer afternoon on a thoroughly playable, utterly natural old layout of about 5900 yards. Matt doesn't play a lot of golf, so we played alternate shot, with the goal of making as many pars as we could. We made four, setting a new record for the Carney pairing, and a personal record for the most enjoyable golf round ever.
Here's to more buddies trips and to wishing you your perfect golf weekend. For suggestions on where to take it, see the favorite Summer Getaways eight writers shared with us.