Equipment
The Operator putter from PXG raises the bar for stability and customization options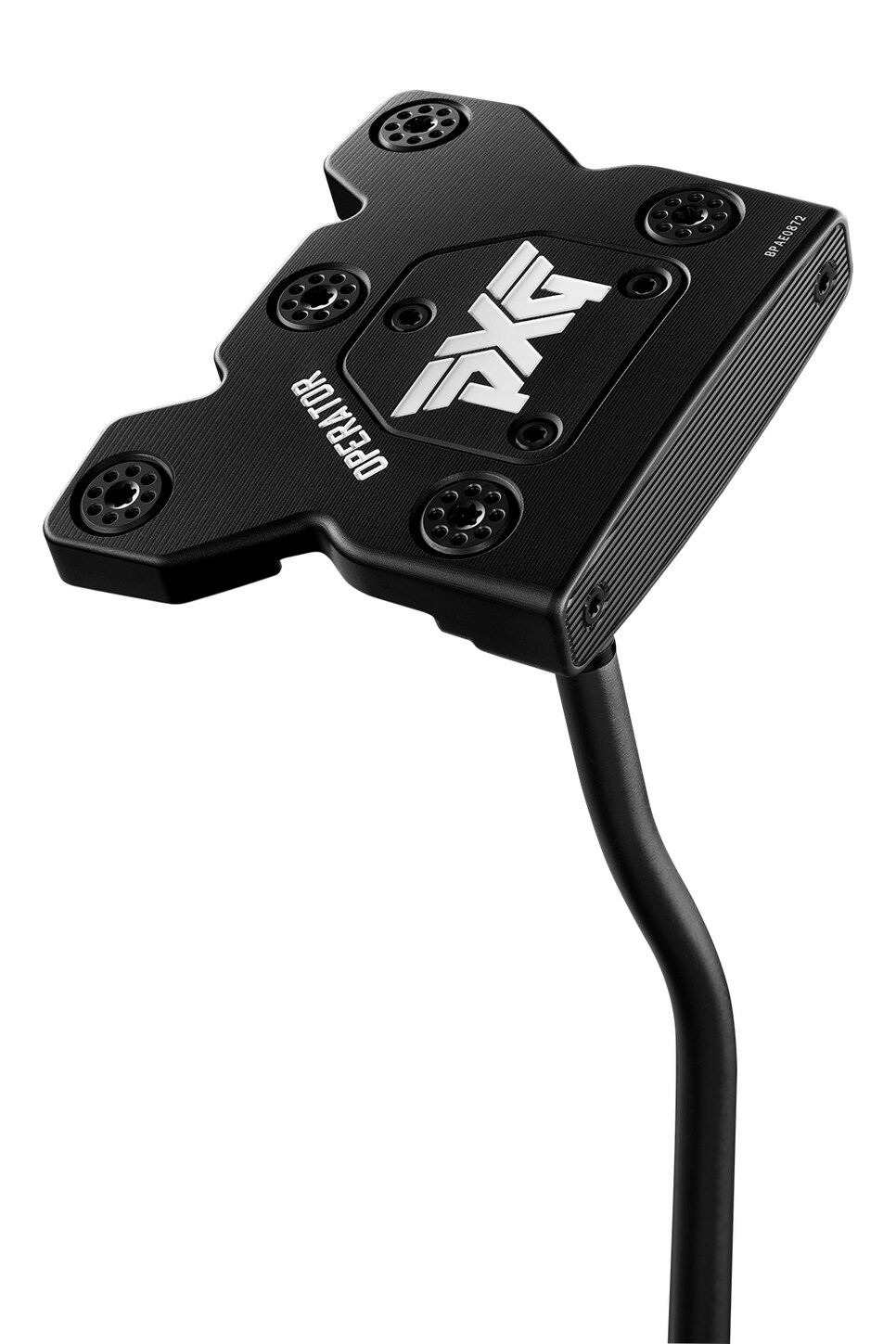 PXG unveiled the Operator putter on Thursday, its most extreme, adjustable and option-filled choice in its milled insert collection of putters. It makes the company's boldest statement yet in the putter category that high moment of inertia can be a major benefit for some players.
The Operator features an oversized mallet design with a milled 6061 aluminum body and extended rear heel and toe weighting to provide extreme stability on off-center hits. The face is a milled 304 stainless steel.
Like many of its Milled Collection putters, as well as its original 0311 irons and its metalwoods, the Operator features an internal TPE insert in the sole (including the metalwoods honeycomb pattern), as well as behind the face, to control vibration and improve feel.
The Operator is offered in three different hosel configurations to match different stroke preferences and degrees of face rotation during the stroke. Those include the standard face-balanced Operator Operator with a double-bend shaft and a full shaft of offset for those who prefer to putt straight back and straight through. There's also the Operator H, which features a slant neck style and a half-shaft of offset for moderate toe-hang and moderate face rotation in their putting stroke; and the Operator P, which utilizes a plumber's neck and a full shaft of offset with a slight degree of toe hang for players who putt with a small degree of face rotation.
Another key customization element are the weight screws that are a prominent part of PXG's metalwood designs. There are five ports on the sole and each can accommodate screw weights that range from 2.5 to 50 grams (2.5, 5, 10, 15, 20). Those allow the head to range in weight from 330 to 400 grams. At its heaviest, the Operator has an MOI measurement of 6,400 grams centimeters squared, or approximately 50 percent higher than a typical blade putter, for example.
The Operator putters will be available through authorized PXG dealers and fitters ($450).