The Loop
The Maturation of Anthony Kim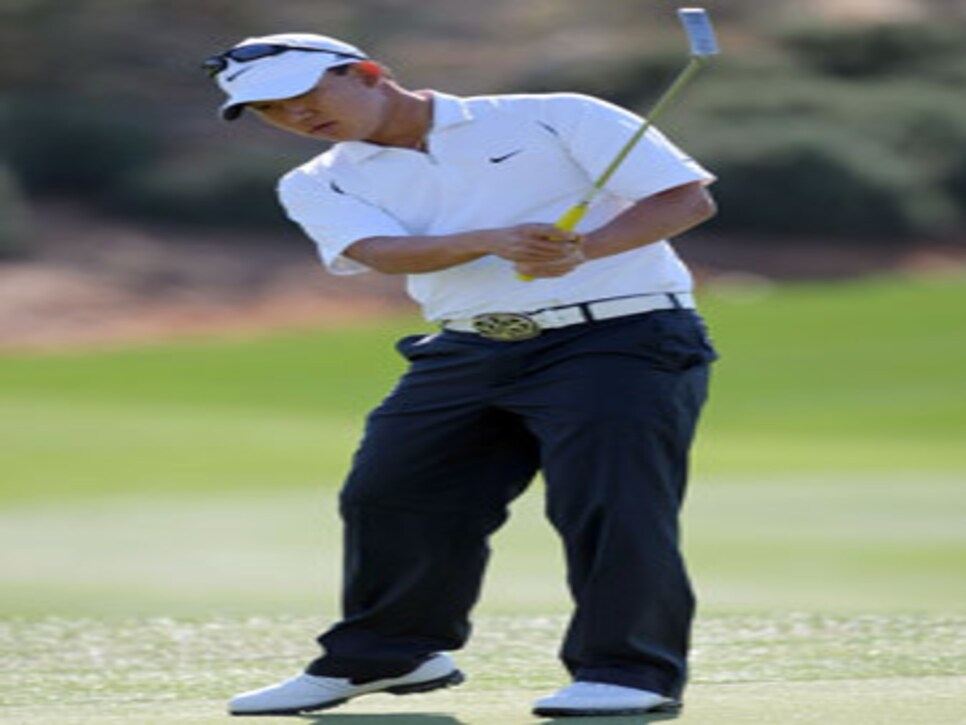 LA JOLLA, Calif.--Anthony Kim is not aging before our eyes (though it should be noted that he's no longer the youngest member of the PGA Tour), but he is determined to mature before our eyes, to wit: heretofore known more for his mouth, he's now all ears.
Kim, 22 (tour rookie Jason Day is 20), has been mentored by Mark O'Meara, with whom he partnered in the Merrill Lynch Shootout in December, and he began listening, attempting to absorb some of the wisdom that O'Meara had to impart.
"He just said, 'patience,' about 84 times," Kim said, explaining that he's attempting to take away from his budding friendship with O'Meara. "I had to get it through my head."
The payoff may already have begun. In the first start of his second season on the PGA Tour, Kim tied for third at the Bob Hope Chrysler Classic last week. Then on Thursday, a cool, wet day at Torrey Pines G.C., Kim shot a four-under par 68 on the North Course, which placed him on the Buick Invitational leader board.
"I'm playing smarter," he said. "I've been trying to do that the
last six tournament rounds (five at the Hope, one at the Buick). I've been playing with guys like Mark O'Meara and Jeff Sluman and I'm playing a lot smarter than I would have.
"We made a pretty dumb par (at the Merrill Lynch Shootout), and it was like water off his (O'Meara's) back. In the past I would have been hot. Patience, he said. I had to get it through my head."
O'Meara and Kim played three rounds together at the Merrill Lynch Shootout and also had dinner together a couple of times there.
"He wants to win," O'Meara said. "He's got a little bit of an attitude, but he's grown up a lot."
O'Meara cited an interview he overhead last year, when Kim said he could not understand why he hasn't won yet. "You're not going to win every week," O'Meara told him. "If you try and force it too hard you're
always going to get in your own way. So you've got to let it come to you and be patient. Then when you win, it will build on itself. You'll learn from that."
(Photo: Harry How/Getty Images)**