The Loop
The Masters: Jack Nicklaus less enthused than Johnny Miller about finishing second
So, nobody remembers who finished second? Wrong. Johnny Miller does. He finished second in the Masters in 1971. So did Jack Nicklaus.
On Golf Channel's Morning Drive on Wednesday, Miller recalled the final round, how on Sunday he glanced at the leaderboard and saw he was leading.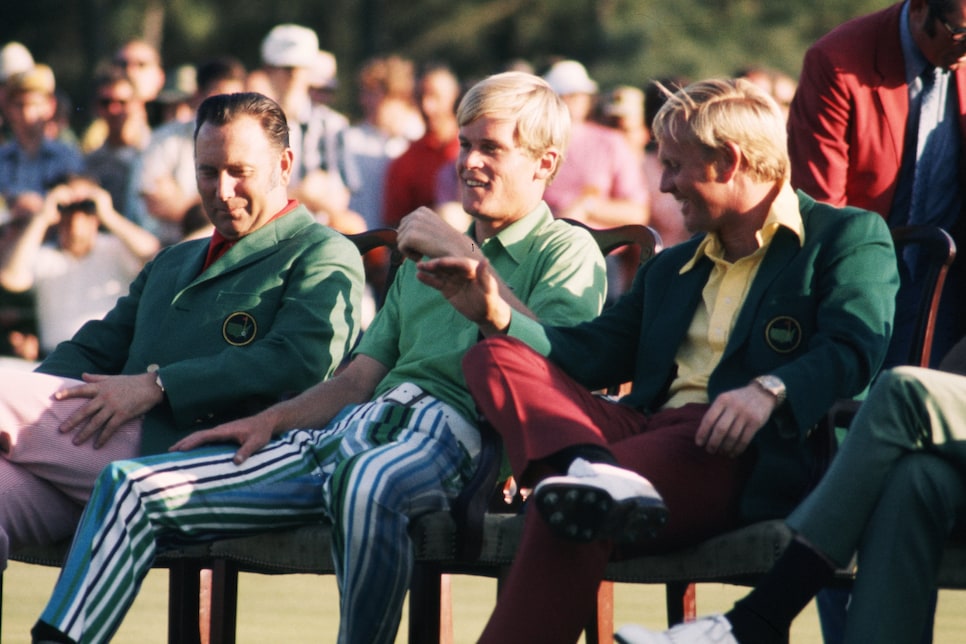 Augusta National/Getty Images
"It's like, 'Holy mackerel.' I'll never forget, I was on the 15th tee and I just had this thought of my father and he probably was going crazy. I started almost to cry and the hair was standing up on the back of my neck. I'm going to win the Masters my first try as a pro. It turned out I lipped out on 15 and 16 and Charlie Coody birdied two of the last three holes and I ended up losing by one.
"Jack Nicklaus was second also, we tied, and he was sitting next to me, and they go, 'runner-up Jack Nicklaus and Johnny Miller, come on up to the podium.' And Jack leans over and goes, 'big deal, huh?' Well this was a big deal to me. I didn't say that to him, but he actually said that to me."