The Loop
The many putting grips of Hilton Head
Harbour Town's short, tight holes and tiny greens provide an almost unique challenge on today's PGA Tour. Appropriately enough, the collection of players at the top of the leader board Friday approach putting with a variety of unconventional techniques. Matt Kuchar, Tim Herron, K.J. Choi, Matthew Fitzpatrick and Jordan Spieth not only all use non-traditional putting grips, they all use a different flavor.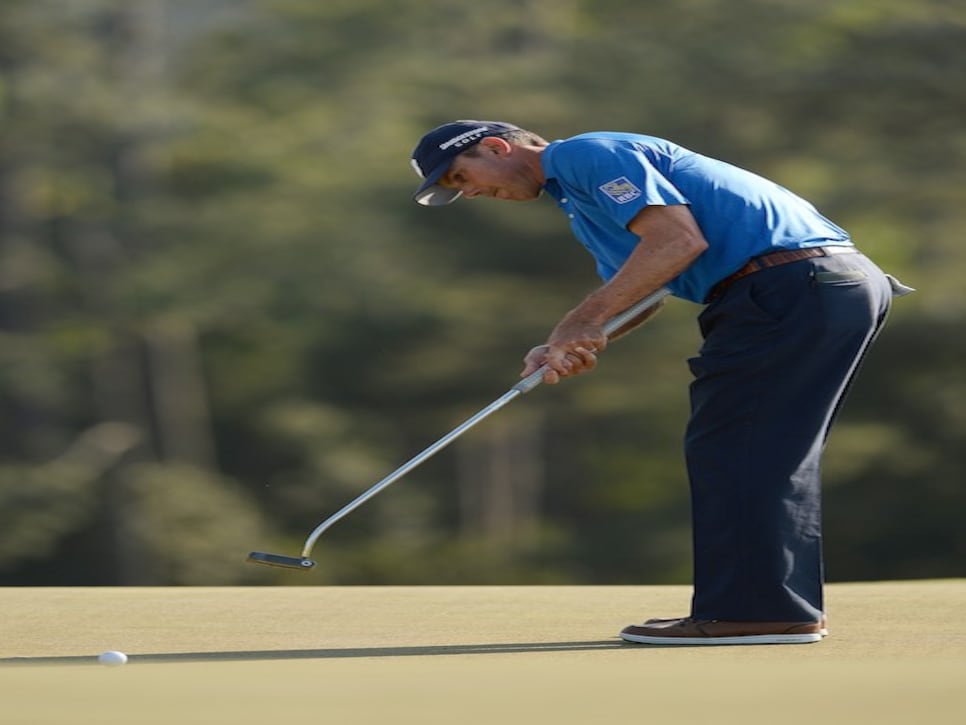 Many instructors see Matt Kuchar's forearm-braced technique as the way forward for tour players who currently anchor a long putter at the chest or in the belly -- methods that will be banned for the 2016 season. Kuchar's grip and longer handle provide stability for those shaky hands and wrists, but within the rules. Kuchar ranks 22nd in total putting on the PGA Tour for 2014.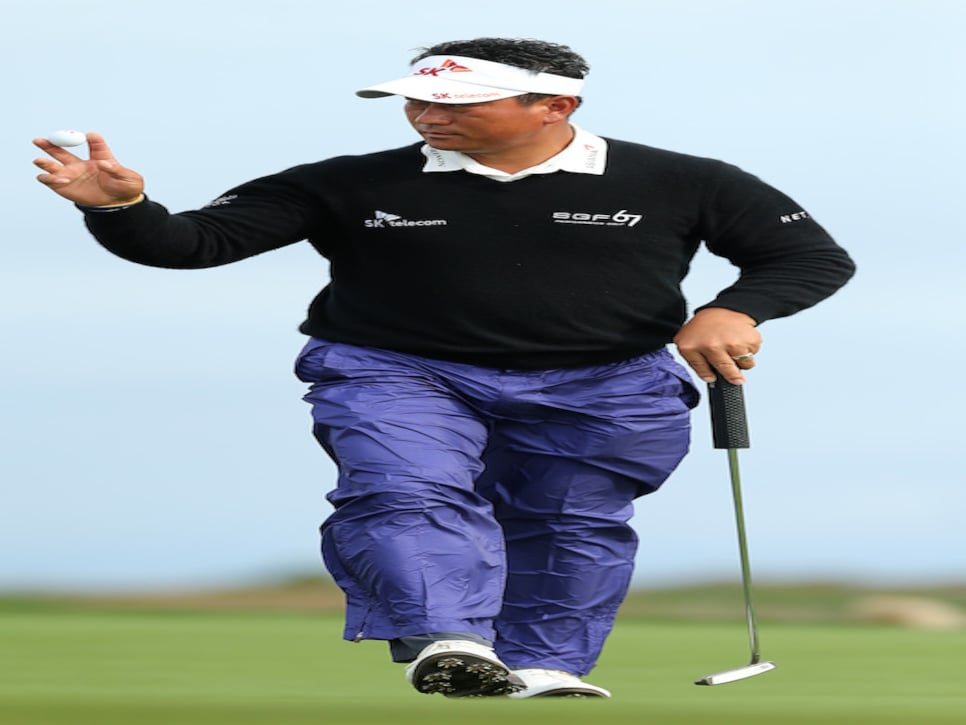 K.J. Choi uses a conventional length putter and hand position, but adds a dramatically oversize grip to his putter to reduce hand action. The big grip promotes a rocking-shoulders stroke, vs one manipulated by the hands. Choi is 53rd in total putting for 2014.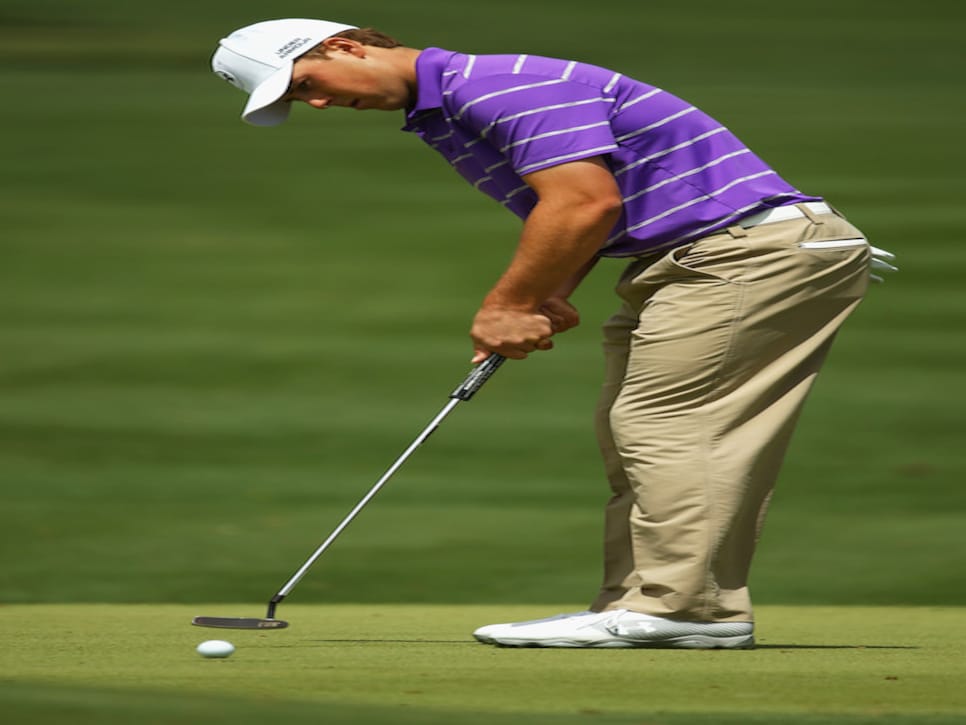 Jordan Spieth incorporates both a larger diameter grip and a cross-handed technique, with his left hand lower than his right. Spieth went to a cross-handed grip as a high school player to help square his shoulders at address and reduce his reliance on manually opening the face to square it through impact. Spieth is 52nd in total putting.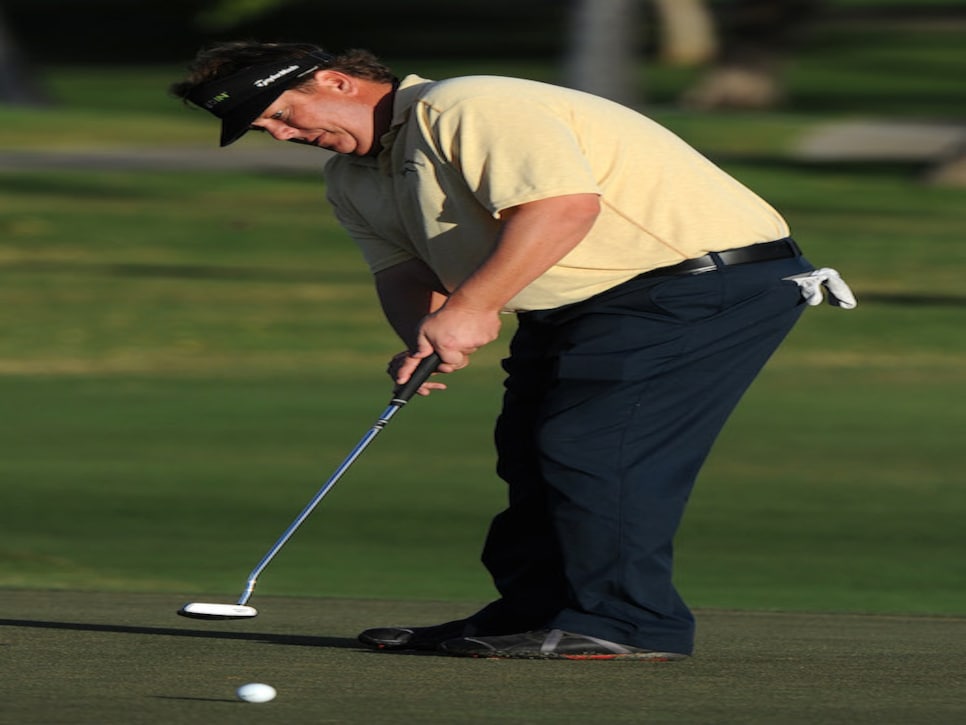 Tim Herron uses a claw grip--with his right hand turned so palm faces his thighs and the grip held like a pencil in the first two fingers and thumb. He's used a variation of the claw for more than a decade in a effort to beat the yips. Last year, he was 160th in the total putting.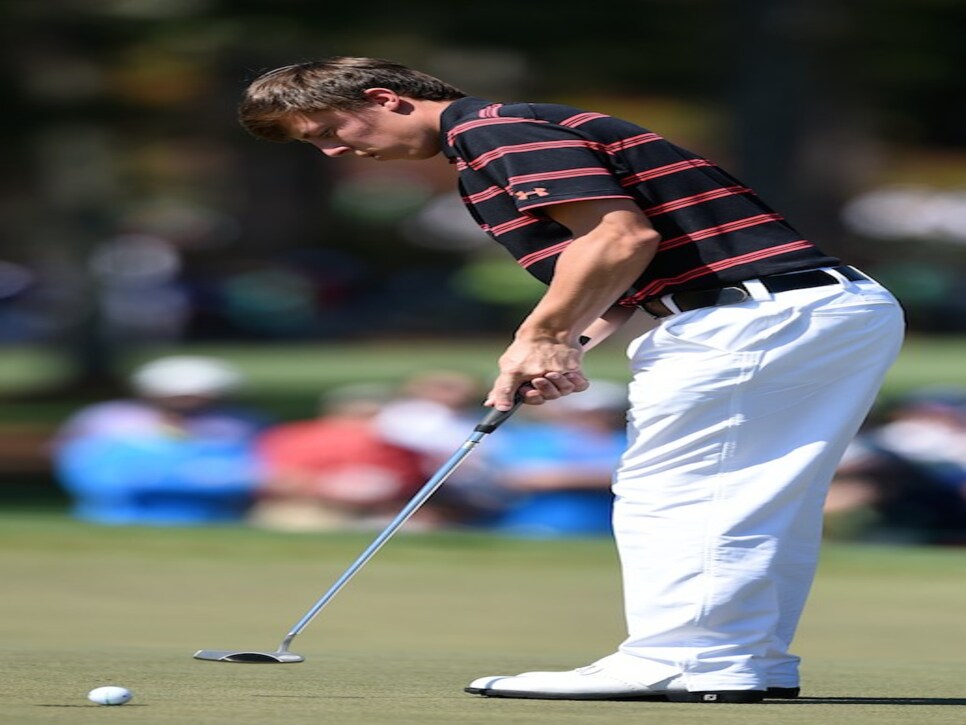 19-year-old amateur Matthew Fitzpatrick uses a modified overlapping grip, with all four fingers of the right hand overlapping the fingers of the left hand, and the left index finger extended down the shaft. This grip also reduces the influence of the right hand on the putting stroke. Last year, Fitzpatrick won the U.S. Amateur and was low amateur at the British Open. He's expected to turn pro this year.
If anything, Adam Scott's triumphant putt to win the Masters last year established that whatever stigma used to be attached to alternative putting styles is gone.