When developer Michael Meldman first showed Tom Fazio the land for the proposed Madison Club, an arid, barren desert outside Palm Springs, he told Fazio, "Let's do a modern-day Shadow Creek." By "modern-day," he meant one that would feature homesites along the holes. So Fazio did what he'd done in Las Vegas at No. 27 Shadow Creek. He had crews dig into the desert and pile up dirt to the sides. But this time, the cuts became channels wide enough for fairways, with pads for home sites perched above holes on surrounding ridgelines. After trucking in and planting mature trees and sodding everything, Fazio was satisfied The Madison Club looked nothing like a typical Palm Springs residential layout. Said Fazio, "If you're given a free hand in the Coachella Valley, what do you do? You do everything. You move the earth, plant the trees and carve out the streams. You create the entire space. There's so much here."
Second 100 Greatest History: Ranked on America's Second 100 Greatest: 2015 through current. Highest ranking: No. 108, current and 2017-2018. Previous ranking: No. 120.
Watch Golf Digest's latest "Every Hole At" course videos below:
Another beautifully landscaped and impeccably maintained Fazio design. Beautifully sculpted, triple-tier greens that required accuracy and finesse. Some had "side bumpers" that kicked errant shots back onto the greens. Plenty of width and some temptation provided by the bunkering but overall angles and lines of play not as important to low scoring.
The Madison Club is an engineering marvel. The 40- to 60-foot elevation changes look as if they've been there for decades, but this was a dead flat site. Each tee shot and approach is beautifully framed by the landscape and vegetation around it—Fazio's work of moving dirt is truly an art.
It's like a golf playground. Few rules: Rock music blaring through the clubhouse, locker room and driving range. Gourmet food every four holes. The TV room in the men's locker room is so cool. The real estate is unbelievable. This place has a "vibe" to it that is hard to describe. It's a monument to affluence that I'm glad I got to witness.
Imagine the expense of planting every tree, bush, cactus and plant in every exact spot you want them to be in the desert, then installing an irrigation system? This is Shadow Creek 2.0. But I was sort of surprised at the lack of movement out of the pumped creeks -- they really were only visible/in play a few times.
Even with the opulence of the world-class food and drink service, Fazio's design overshadows all of that. It's a great combination of being playable for the higher handicapper with wide fairways and the ability to run most balls up to the green, while being a challenge for the better player with undulating greens requiring precision to place your approach close.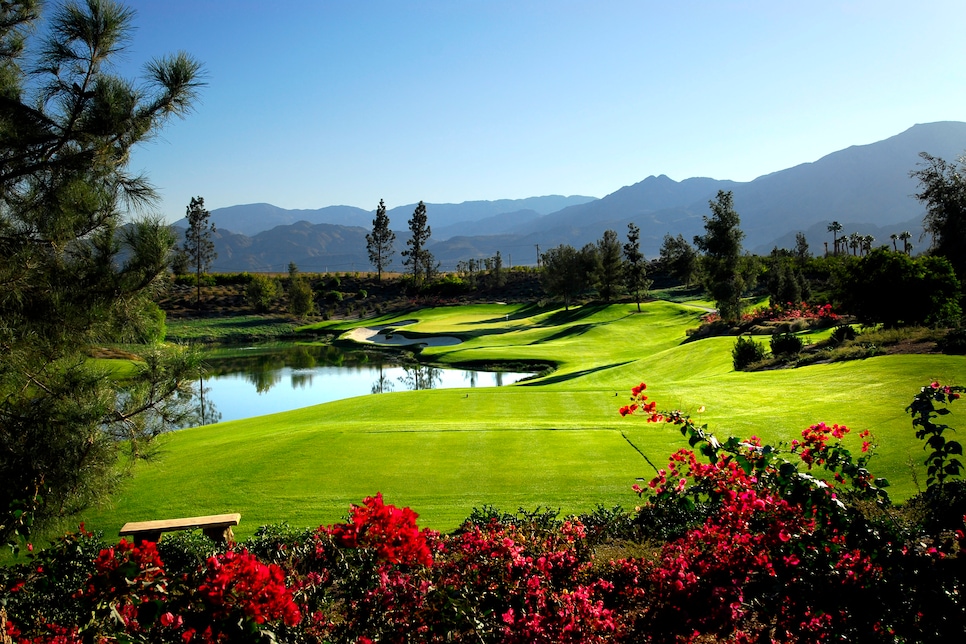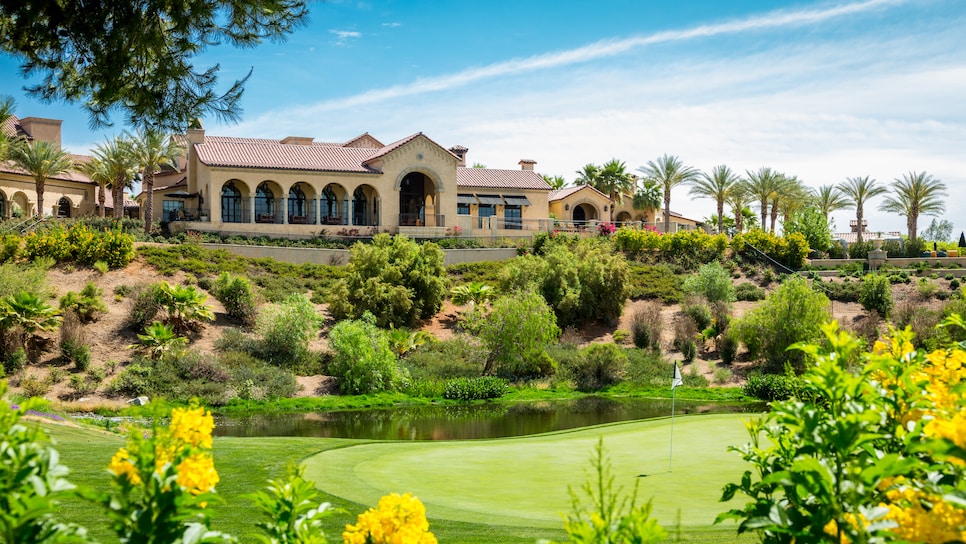 Courtesy of Mark Davidson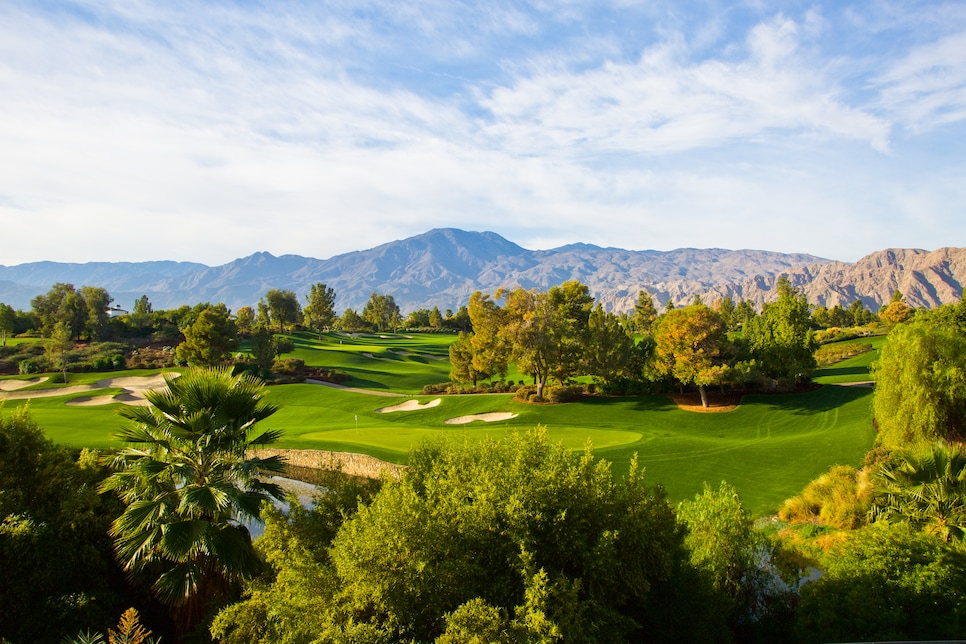 Courtesy of Randy O'Rourke