The Loop
The Los Angeles Kings are letting fans try out to be the team's emergency goalie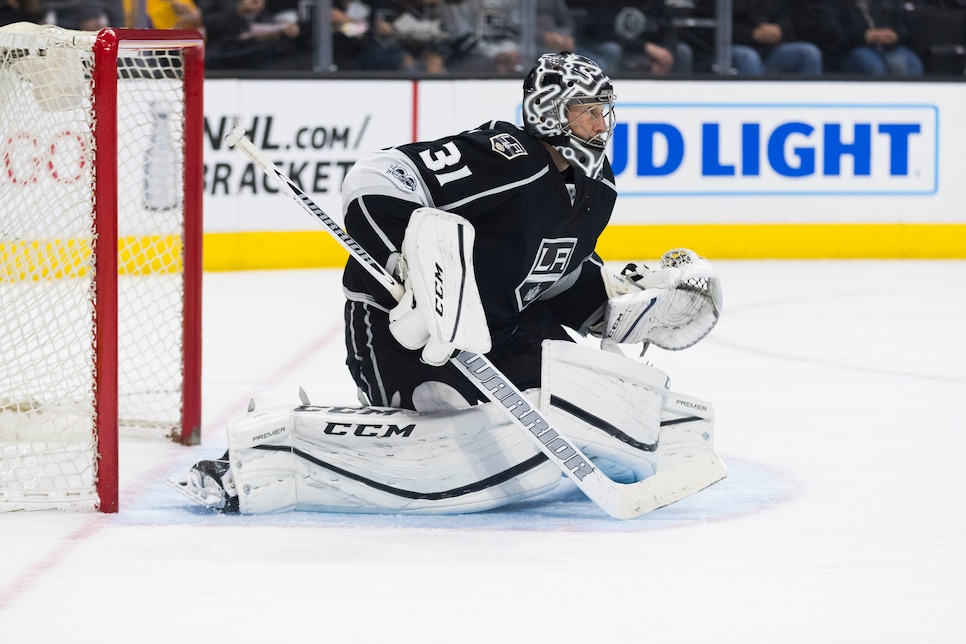 If you've ever dreamed of playing in the NHL, this is your chance! The Los Angeles Kings are letting fans audition for the role of the team's emergency goalie. No, really. Get your pads out and start stretching!
"The NHL requires each home team to have an emergency goalie in the stands for every game and we thought this would be a good opportunity to see who in our area is best qualified for the job," Kings president Luc Robitaille said in a news release obtained by ESPN. "It will be interesting, that is for sure."
Yes it will be, Luc. Although, this isn't as unusual as it sounds. There have actually been some crazy stories involving NHL emergency goalies in recent years, including retired players, coaches, and even fans -- the Minnesota Wild picked up a 51-year-old rec league goalie for a game in 2011 -- suiting up, although rarely seeing actual action.
And of course, there was that Mark Wahlberg movie, Invincible, in which he played Vince Papale, a real-life Philadelphia Eagles fan who made his favorite team thanks to an open tryout. That might be Mark's best work. Anyway, here's a tweet that better explains the NHL's goalie rules:
So if you're in Los Angeles on Sept. 27, you're over 18, and you've played "a high level" of amateur hockey (the team isn't interested in anyone who has signed a contract with a professional league), swing by the Kings' training facility for the tryout. Good luck. Maybe Mark Wahlberg will play you in a movie someday.