News
The longest course in U.S. Women's Open history
COLORADO SPRINGS, Co. -- Measuring 7,047 yards, the par-71 Broadmoor East Course will play as the longest track in U.S. Women's Open history, far surpassing Interlachen Country Club (6,789 yards). Donald Ross designed the original nine holes (1-6, 16-18), which opened in 1918, and Robert Trent Jones Sr. designed the additional nine holes (7-15), which opened in 1948.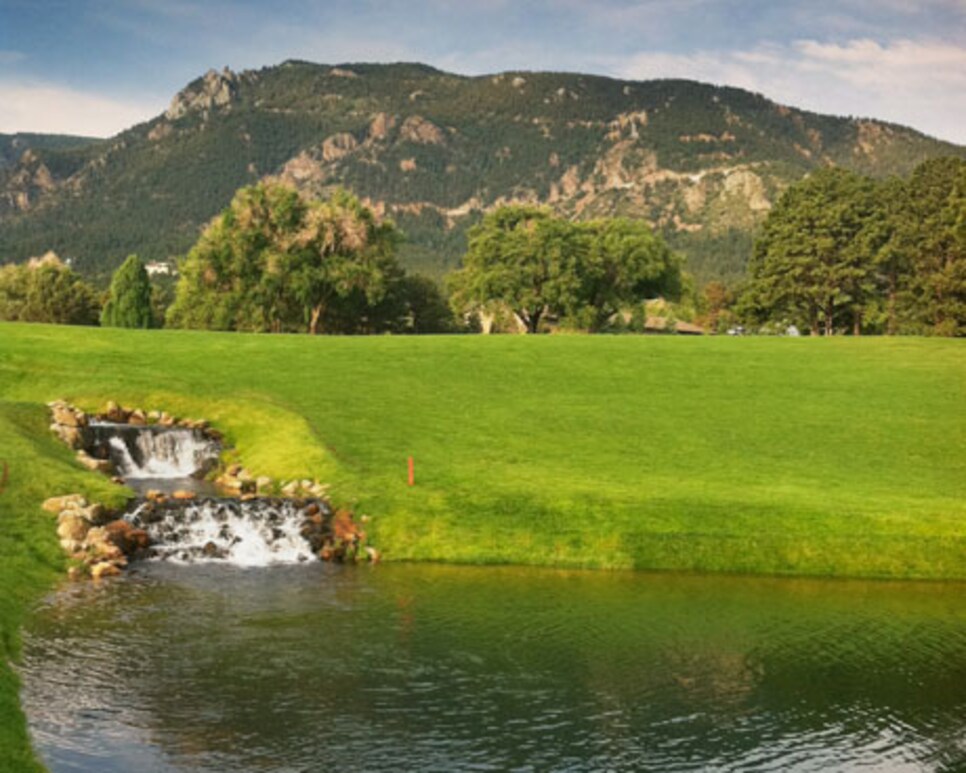 The view standing alongside the sixth fairway on The Broadmoor East Course.
Chatter from the players this week revolves around The Broadmoor's thick rough, tricky greens and Jones' stretch of long, difficult holes.
"The fairways are generous for a U.S. Open," said Cristie Kerr, who is one of just nine players this week who competed at The Broadmoor during the 1995 U.S. Women's Open, when it measured just over 6,400 yards. "But if you do miss the fairway, the rough is brutal."
The fairways this week are bordered by 6-foot-wide swaths of intermediate rough that are an inch high. The rough's height then gradually increases from 2.5 to four inches high. Additionally, The Broadmoor's slopey greens will run as fast as 11 on the Stimpmeter.