The Loop
The loft on long drive champ's driver is insane!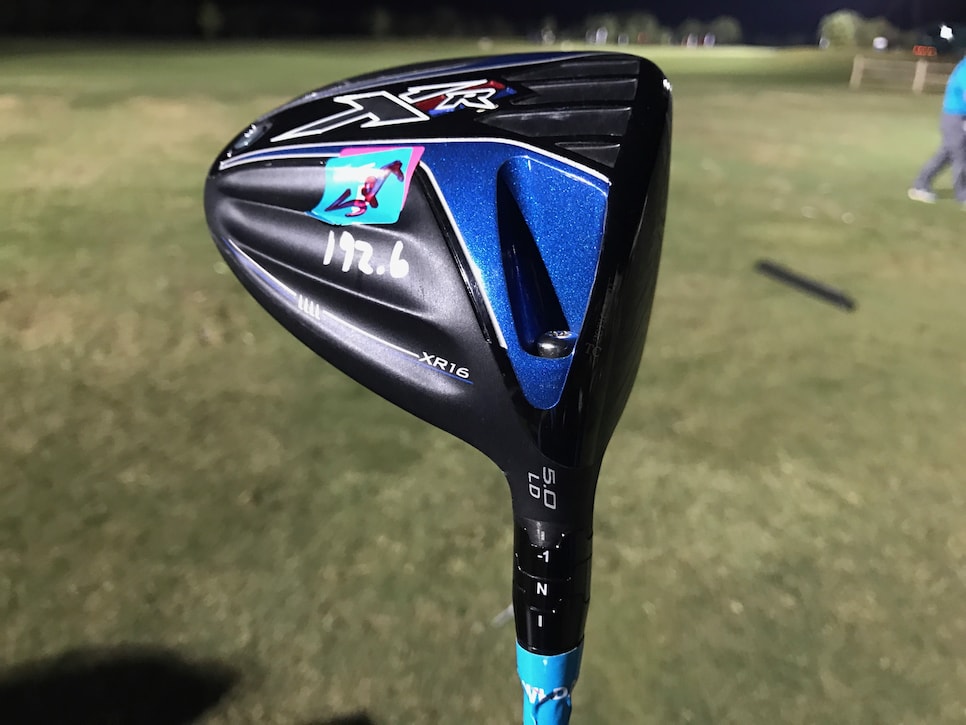 When Bobby Jones uttered the famous phrase "He plays a game with which I am not familiar," he was speaking about Jack Nicklaus. But anyone who has been to a long-drive would instantly agree that Jones' comments are just as applicable.
Although there is a certain WWE element to a world where 350-yard drives are good for little more than a pat on the back and a "nice try" comment, it belies the fact that long-drive specialists are serious about their craft—and the equipment they use to perform it.
One only need to look at the driver of 2016 World Long Drive champion Joe Miller. Miller uses a Callaway XR 16 LDA driver with a Fujikura Joe Miller proprietary 3x shaft that is 50 inches in length (the USGA limit is 48 inches, but for long drive the limit is 50 inches). Although the clubhead says it is 5 degrees of loft, the finished head measured 4 degrees. By setting the adjustable hosel at minus-1 for loft, that means Miller was using a club with just 3 degrees of loft.
Miller used that club to win his second World Long Drive championship (his first was in 2010) by hitting a 423-yard drive in the finals. In the semifinals he struck one even longer at 439 yards.
A game with which we are not familiar, indeed.