The Loop
The lizard-eating pitcher on the Cardinals crushed a homer for his first career hit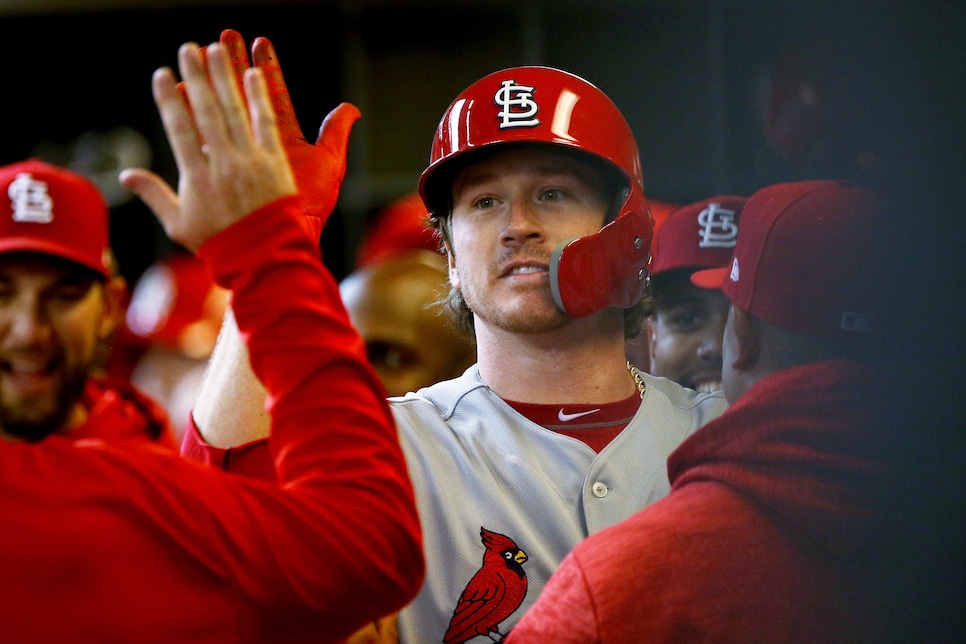 If you don't remember who Miles Mikolas is, allow us to refresh your memory. Back in December, we wrote about Mikolas, a struggling pitcher trying to make his way back to the MLB after spending three seasons in the bigs from 2012-2014. Mikolas went all the way to Japan to work his way back, eventually earning a two-year contract with the St. Louis Cardinals.
But the most interesting thing about Mikolas was his nickname, "the Lizard King", given to him after he ate a live lizard in the bullpen during an Arizona Fall League game back in 2011. On Monday, the Lizard King got the start for the Cardinals, and gave us a much less gross reason to write about him. In his second at-bat of the season and just the sixth of his career, Mikolas finally got his first-career major league hit, and it was a DINGER:
That thing was tattooed. Big time power for a pitcher, or any player for that matter. A no-doubt-about-it two-run shot to deep left, one that helped lead St. Louis to an 8-4 victory. Mikolas also got the win, going 5.2 innings with five strikeouts. Not a bad way to get his second-go-round in the MLB started, and he didn't even have to eat a single lizard.