The Loop
The Liverpool crowd absolutely loves the local bloke playing in the British Open
HOYLAKE, England -- John Singleton stepped onto the first tee and looked nervous. Probably because he was. A few weeks ago he was a factory worker at Liverpool who nobody had heard of. Now, he was about to tee off at the British Open.
Tiger Woods aside, there wasn't a crowd bigger than the one Singleton boasted during the first round of the British Open on Thursday. The boss of the local factory where he drives a forklift gave the entire staff a paid holiday to watch him play, and they didn't disappoint. They cheered when Singleton pulled driver from his bag, and then again when the announcer called his name. When he striped his drive down the middle a few moments later, it was the loudest roar on the course.
"Come on John!" one of them shouted.
"What a shot!" yelled another.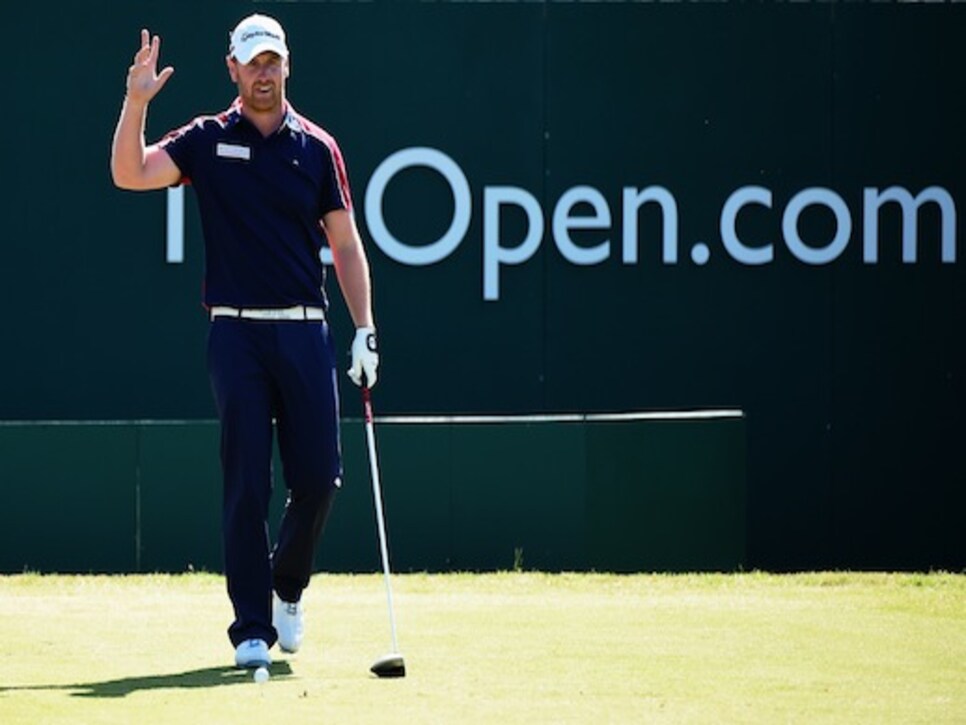 Uihlein and Warren looked just as you'd expect professional golfers to look -- calm, focused, serious. But Singleton was on a total charm offensive. He was smiling and chatting with the crowd between shots -- he was acting just like any other guy in your Sunday foursome. When he went to chat with the crowd after hitting a 3-iron down the third fairway, Uihlein looked over and grinned, before quickly snapping back into focus.
"They're my mates. I spend a lot of my time with them" Singleton, in his born-and-bred scouse accent, said. "I'm not some Big Time Charley who's going to win. I obviously want to win, but I'm just there to enjoy myself and soak it all up."
John Singleton probably isn't going to win. After playing his first eleven holes even par -- better than Tiger Woods played them on Thursday -- things started to go wayward off the tee. He made a double and four bogeys in his next six holes to leave him with a six-over 78, but that didn't really matter. The stands roared when he approached the 18th green, and they will again he tees off tomorrow. There are other Englishmen in the field this week, but everyone knows he's the one flying the flag for Liverpool this week.
"John?", one of Singleton's acquaintances, who didn't know he was playing in the Open this week, asked him when he stumbled across him during his round. "What are you doing here?"
Singleton smiled when he saw him and walked over to shake his hand.
"Hi mate," he said. "I don't know."