The Loop
The latest perk of getting into the U.S. Amateur final? Your face carved in watermelon
BLOOMFIELD TOWNSHIP, Mich. — The folks at Oakland Hills Country Club have gotten into their role as host of the 116th U.S. Amateur. I mean really gotten into their role. Their hospitality has been mentioned by multiple players throughout the week as being second to none, and their marketing and merchandising of the event to the general public has been as strong as any venue that's hosted the championship in recent memory.
That includes even this interesting display found in the clubhouse Sunday morning prior to the start of the 36-hole championship match.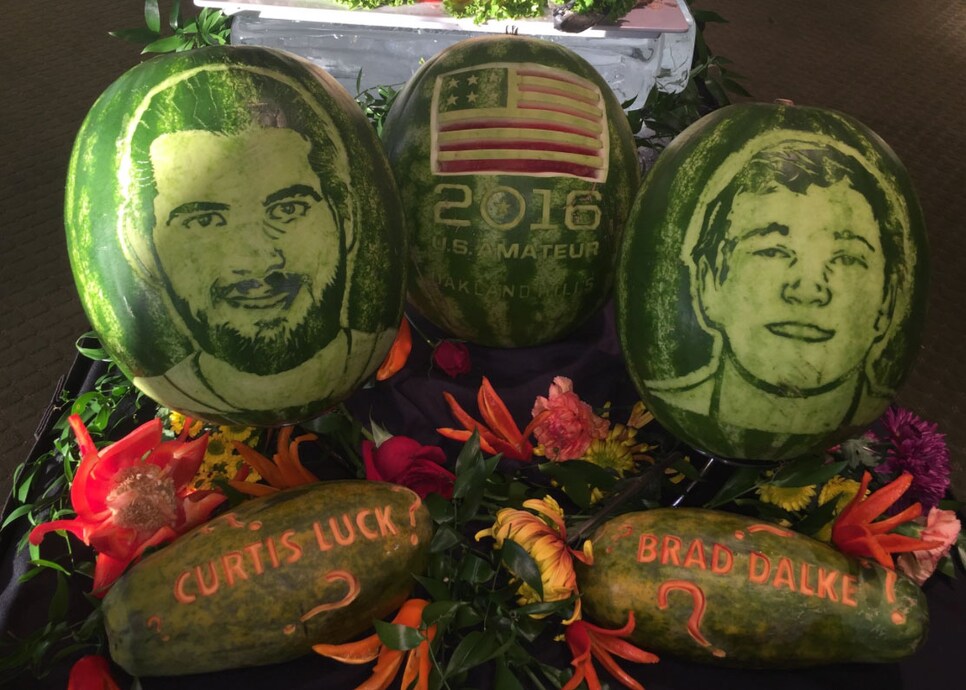 The idea behind this was from the club's executive chef, Dan Vallone, who also commissioned an ice sculpture in the shape of the Havemeyer Trophy for display earlier in the week.
Players who reached the quarterfinals already had themselves immortalized on baseball cards, but to have your face carved into watermelon?!? That's taking it to another level.