Equipment
The Latest On Single-Length Irons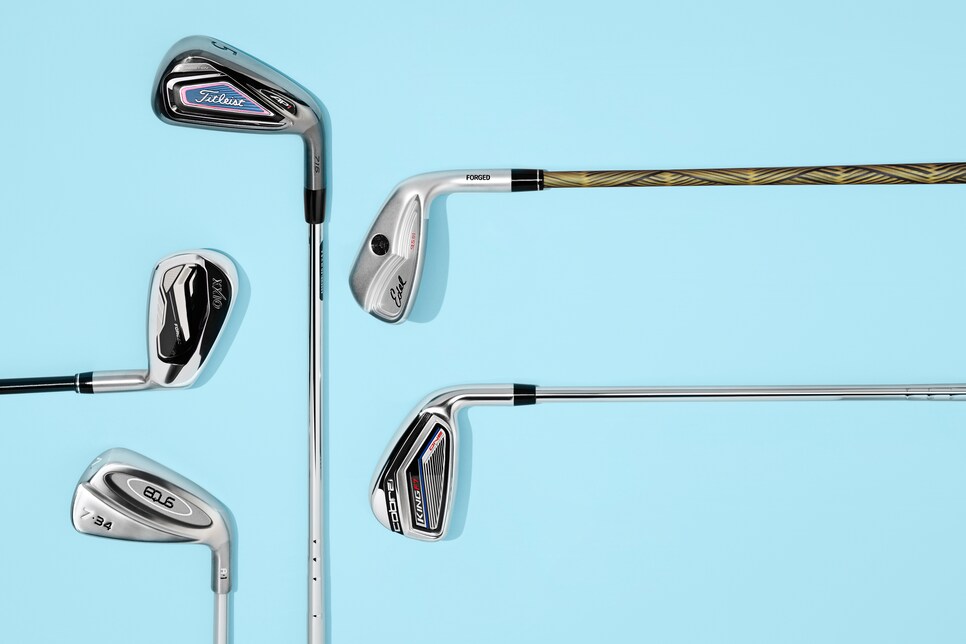 "I've heard from a multiple major-championship winner that within eight years you'll see a quarter of the players on tour playing single-length irons."
Those are the words of single-length advocate David Edel, the golf inventor who developed the one-of-a-kind, single-length irons that helped make Bryson DeChambeau famous. Whether that happens and whether average golfers should consider them are intriguing questions given that more companies are using nontraditional approaches to shaft lengths.
Of course, the fact is, only one full-time player on the PGA Tour, DeChambeau, is using irons in which the shafts are all the same length. And just a few months into their tracking by industry analyst Golf Datatech, single-length irons account for less than 2 percent of all the irons sold in the United States. Still, that's well up from zero just six months ago.
The benefits are at once obvious and complex. The same shaft length for every iron means posture, ball position and the swing are the same for your 4-iron as they are for your wedge. But how do you compensate for lost speed or excessive flight to produce the distance gaps crucial to accurate iron play?
With two models that are both outselling its traditional-length versions, Cobra is the first major brand to explore this idea in decades. (Several other traditional-length iron brands contacted by Golf Digest declined to comment on the advantages of their products, perhaps leaving the door open to embrace single-length iron sets later on if the situation changes.) Tom Olsavsky, vice president of research and development for Cobra, believes the distance benefit is hidden but real in single-length irons.
"It's appealing to the idea of simplicity and consistency," he says. "We know that distance sells, and it can be a hard argument to make that consistency gives you more distance. But if people try it and find it to be easier, they're going to find that it does go farther." Manufacturers who've passed on single-length irons for the moment say there are distance problems with the set.
"The single-length irons we've seen hit super-high wedges and super-low long irons," says Brian Schielke, senior product manager, golf clubs, for Cleveland/Srixon/XXIO. "People struggle hitting their long irons too low as it is. This just accentuates that problem." Our testing of single-length irons at Golf Digest's Hot List Summit last fall found golfers were mixed in their assessments. Nine of our 16 players preferred the traditional-length version over the single-length option, but seven rated the single-length model equal or better.
Tweaking each shaft can produce more height on lower lofts or control trajectory on short irons. A more flexible face can also improve the long irons. The Cobra King F7 One and Edel's SLS-01 feature different iron designs within the set to optimize ball flight. The Sterling single-length irons, developed by component-club guru Tom Wishon and teacher and speed golfer Jaacob Bowden use an 8-iron shaft length for control but add flexible faces to the 4-iron through 7-iron.
Another idea: The Equs A-1 irons offer three groups of irons within the set featuring three shaft lengths (4-iron, 7-iron and pitching wedge). "By reducing the whole set down to three swings, you're improving your consistency and how you play because you have less swings to learn," says longtime physician and first-time golf inventor Mike Lytle, who developed the A-1 with Jeff Sheets, the veteran club designer behind more than a dozen brands. The challenge of acceptance, however, remains.
"Golf actually is slow to evolve," Sheets says. "When you choose to go off the beaten path, the customer tends to resist."
COBRA KING F7 ONE
The single-length set (37¼ inches) includes four head designs to help make long irons more forgiving and faster and short irons more compact and controllable.
$800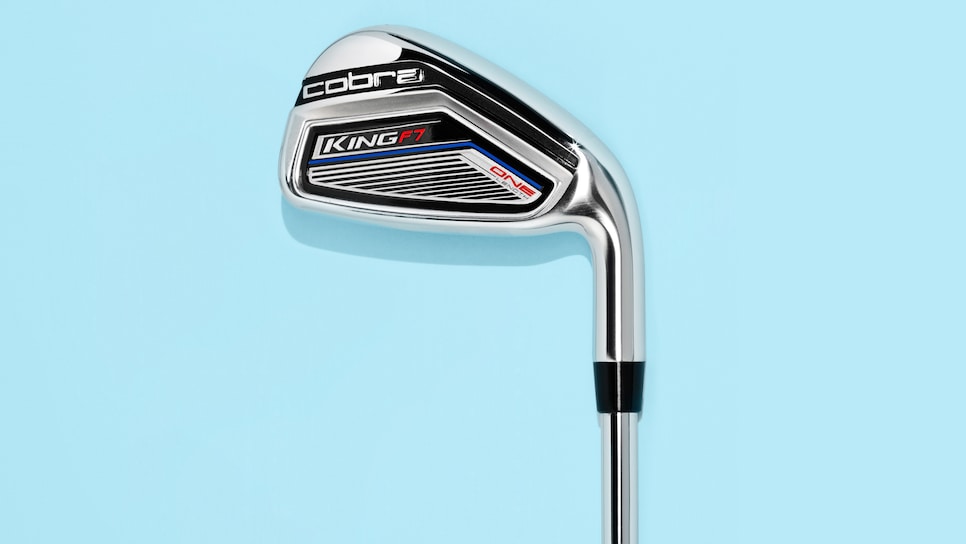 EDEL SLS-01
This single-length set has hollow irons with variable-thickness faces for more flexibility where you need it and less where you don't. The secret is a composite shaft with multiple balance-point options for tweaking trajectory for each iron loft.
$1,960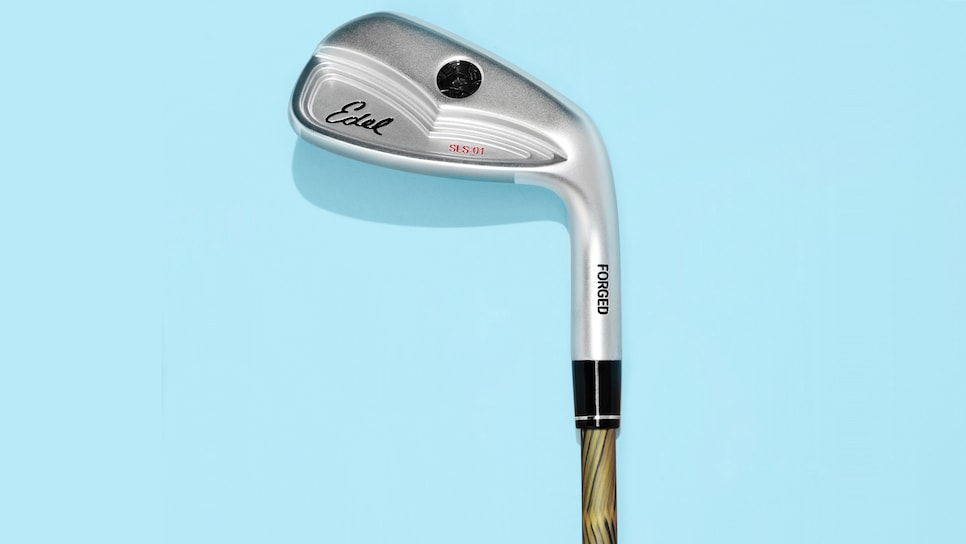 EQUS A1
Rather than one length, this set features three lengths for long, middle and short irons. Each group is designed to feel alike, so the force required to swing the 4-iron matches that of the wedge.
$1,043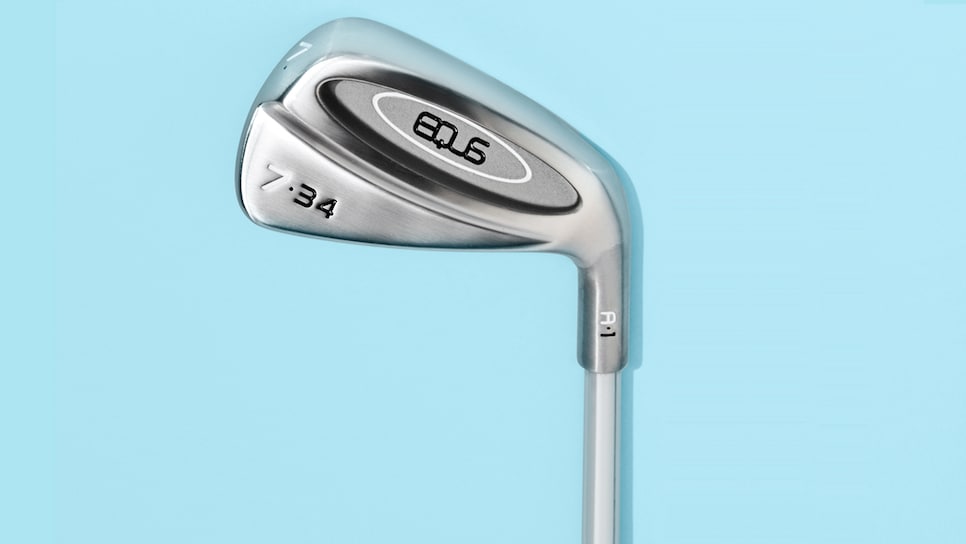 TITLEIST 716 AP1 SMOKE
Available in only 500 sets, this traditional-length iron uses a darker finish to reduce glare and make the head appear smaller. But the look doesn't change this iron's distance guts, including low internal tungsten weighting and a large flexible face.
$900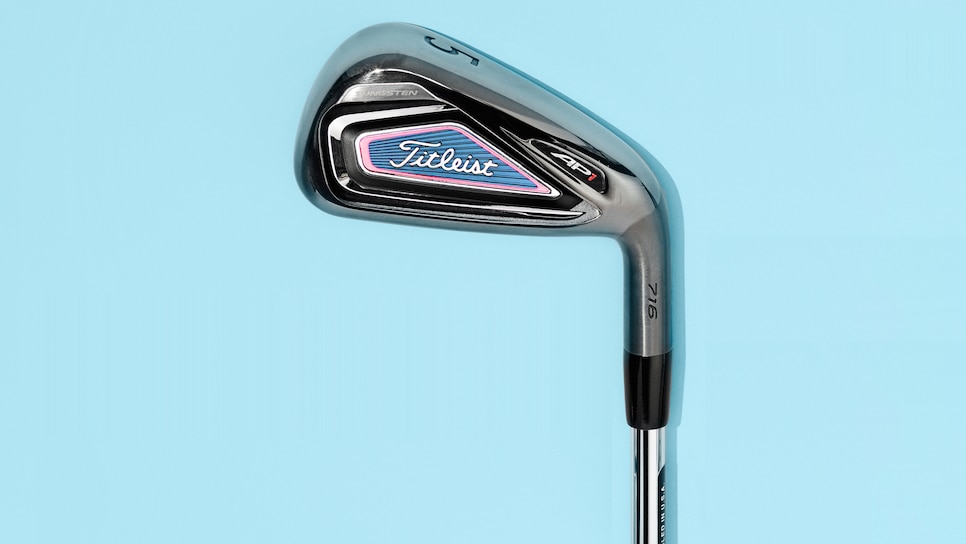 XXIO FORGED
This traditional-length iron set's thin, high-strength steel face surrounds a compact forged body for the combination of distance and feel. Lightweight shafts with high-balance points are designed to help you produce a faster swing with the same effort.
$1,360