The Loop
The King weighs in on Tiger: "I would never bet against him"
SEATTLE - Arnold Palmer says don't count out Tiger Woods just yet, even with all of his recent struggles with a game he once dominated.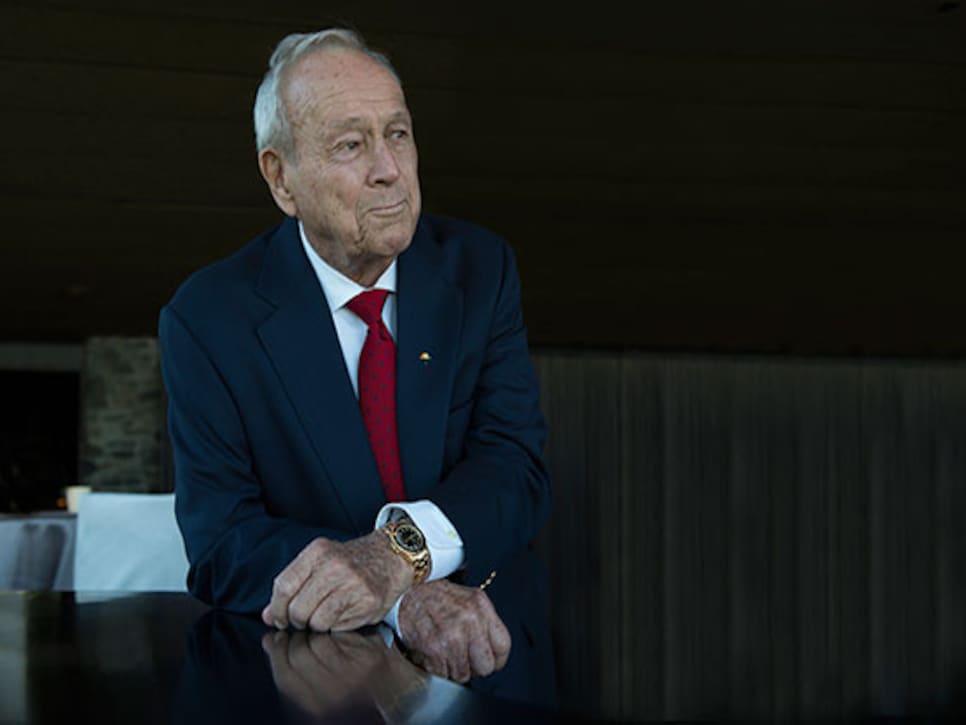 "I would never bet against him," Palmer said Monday night during a reception at a downtown restaurant sponsored by Rolex in conjunction with the U.S. Open at Chambers Bay in nearby University Place. A Rolex ambassador for nearly 50 years, Palmer was the featured guest as he marked the 55th anniversary of his 1960 U.S. Open victory. "I'm pretty careful about predictions I make about any individual," said Palmer, 85, who has seen Woods win eight times at the King's tournament, the Arnold Palmer Invitational, at Bay Hill Club. "Tiger is a great player and he has been a great player, which he has proven with his performance over the years. Certainly he is capable of making a comeback and playing the kind of game that he has displayed up to this point. Do I think he'll win another major? I would never bet against him. He is in a position where he's working very hard, and I would not want to venture that he would never win another major championship. "Will he win another major? That's questionable. That's something that I don't think anybody, not even Tiger, can tell you." Woods, 39, won the last of his 14 major championships at the 2008 U.S. Open, but he enters this week's championship ranked a career-low 195th in the world, and he is coming off a last-place finish at the Memorial Tournament where he stumbled to a third-round 85, the worst score of his career. He is listed at 40-1 odds of capturing this week's 115th U.S. Open while younger stars like reigning Masters champion Jordan Spieth and world No. 1 Rory McIlroy are among the favorites. Asked if Spieth had the potential to be the next dominant star in golf, Palmer responded: "I do. Yes. And I think there are a number of young players out there that could be major champions. And that is another factor that plays into the question of Tiger Woods and how he approaches the future in the major championships, and that's the talent he's playing against. It could be a factor in his chances in major championships."