The Loop
The Invitation Must Be Lost In The Mail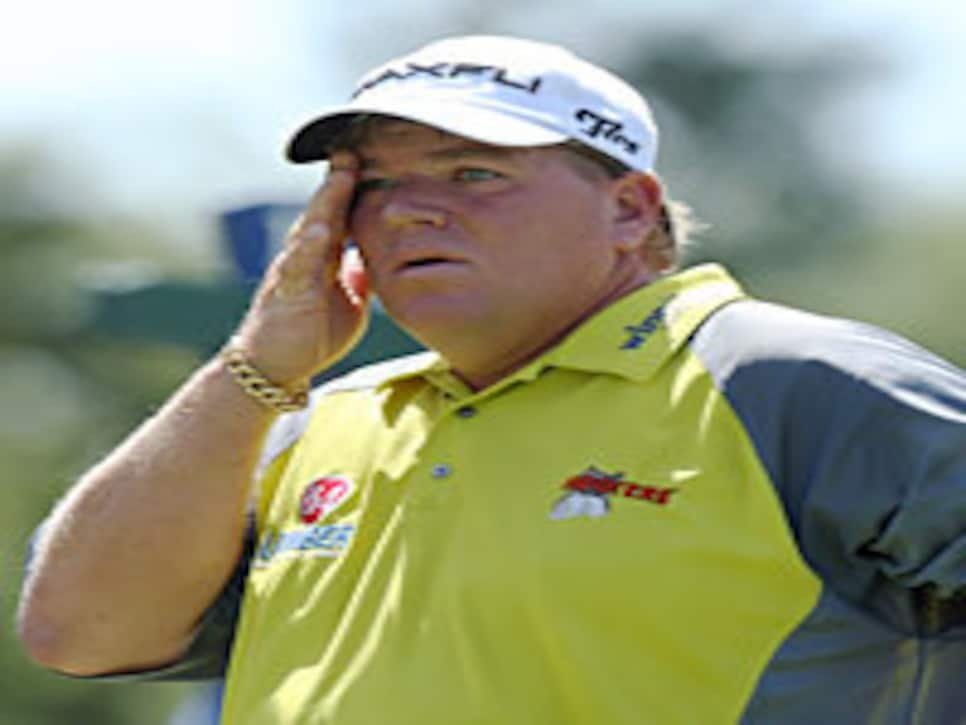 The FedEx Cup playoffs begin next week, and someone might need to tell John Daly he isn't invited. Unless Daly misspoke while talking with reporters Sunday at Southern Hills, he has no idea how the FedEx Cup format works.
"It was a good week," Daly said after finishing tied for 32nd in the PGA
Championship. "I got some confidence. I'm going to Sweden and Holland and then hope to play some of the FedEx events. I need to win $300,000 to $400,000 more this year."
Daly is 166th in the FedEx Cup points standings, with only this week's Wyndham Championship in Greensboro, N.C., remaining to qualify for the FedEx Cup series of events. Only the top 144 in the points standings move on to play in the Barclays (Aug. 23-26), the first of four playoff events.
Daly will be eligible for the PGA Tour's Fall Series that begins Sept. 20 at the Turning Stone Resort Championship.
(Photo: David Cannon/Getty Images)