The Loop
The guy from this crazy photo atop the World Trade Center visits the finished product
Before Friday, Kevin Sabbagh had never seen the World Trade Center in its completion. He'd known it only as a skeleton of a building, with exposed  iron and steel. And he'd known it well -- Sabbagh, a fifth-generation ironworker, helped build the World Trade Center from start to finish. (His great-grandfather and great-great-grandfather helped build the Empire State Building.)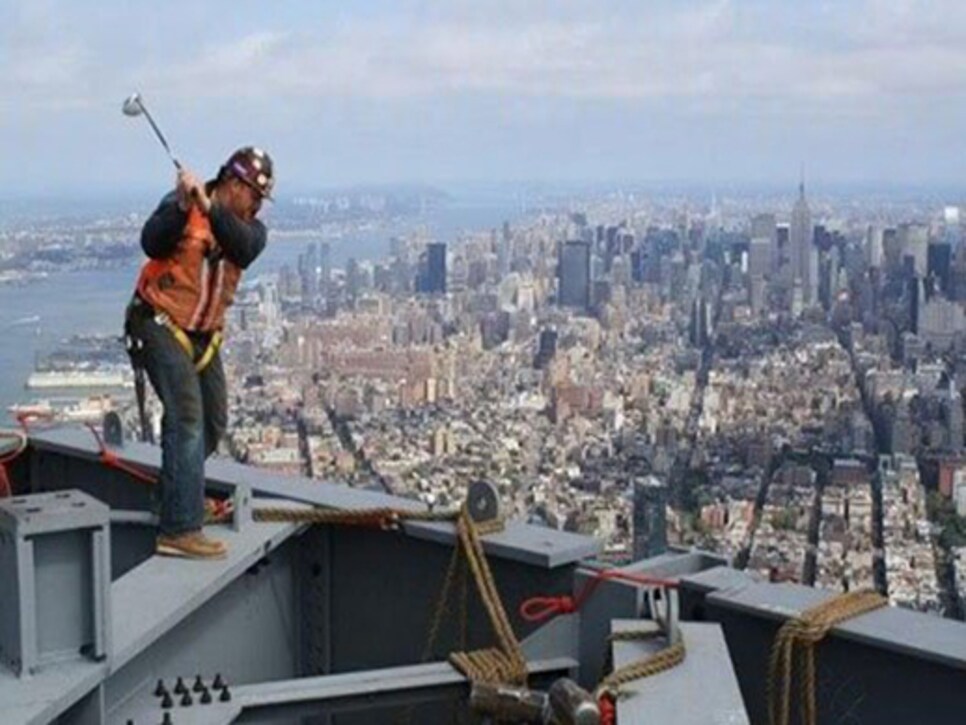 "I was 100 feet from the top when I posed for this photo," says Sabbagh. "I aimed down Tenth Avenue. I originally wanted to hit the ball, but the wind was howling that day so I couldn't."
Sabbagh clearly knows what it takes to make a balanced swing. He also knows how to slaughter his drives -- he generates a clubhead speed of 120 MPH and hits his tee shots more than 300 yards.
His tips for balance, distance and scoring:
My legs are flexed and in an athletic position at setup. A strong base is everything. As an ironworker, my strength is mainly in my legs, my back and my hands. All three of these things help me hit it far. Focus on the task at hand. As someone who works way above ground, I can't afford to let anything distract me. My ability to really home in on whatever it is I'm doing helps on the golf course, since I never think about anything but the shot I'm hitting.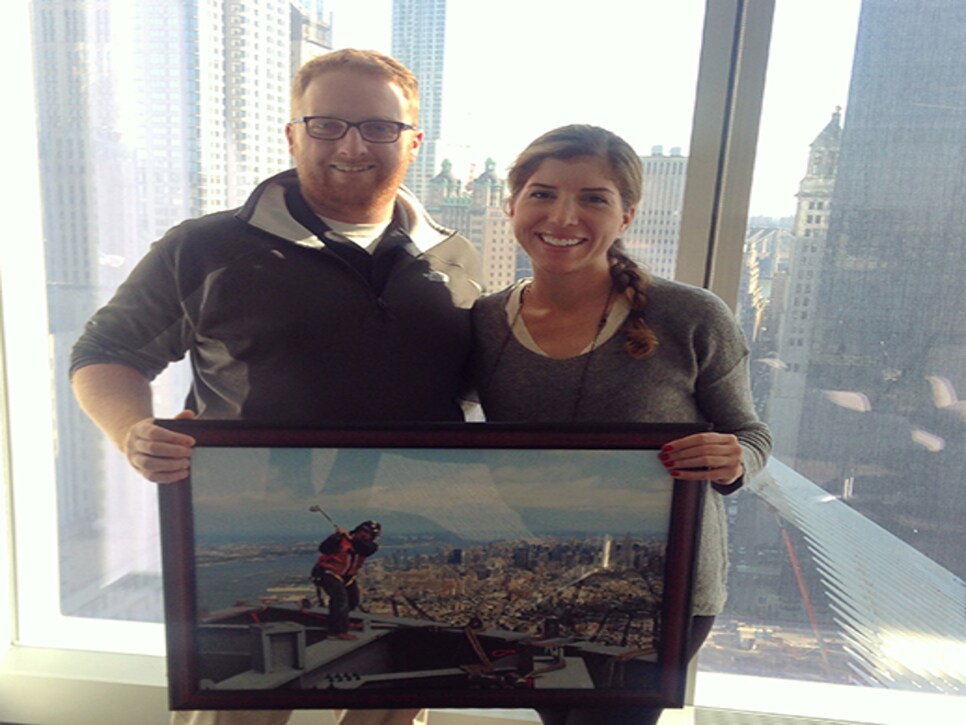 As a longtime Golf Digest reader, we were excited to give Sabbagh his first tour of the building we now call our workplace. He walked around the perimeter of our offices, recalling memories and pointing out spots he'd known only as beams.
Thanks for constructing our great new home, Kevin. The views are terrific.