The Loop
The Grind: An easy New Year's resolution, Rory's rumored girlfriend, and a major championship venue announcement
Welcome to a special New Year's edition of The Grind, where we recently determined our 2015 mantra thanks to the most-trusted source of wisdom: a bumper sticker.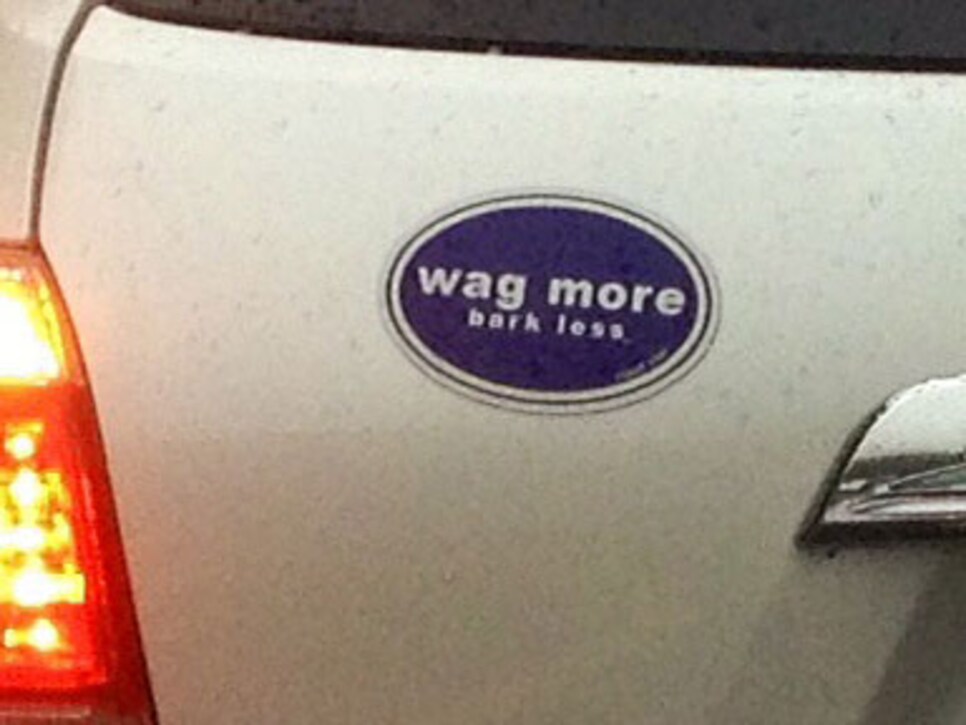 "WAG more"? Now this is one New Year's resolution we know we can keep. Not that we haven't always kept our eye on that important part of the game (Did you see our comprehensive Year in WAGs retrospective for 2014?!), but one can always improve. Now let's kick this 2015 party off.
Rory's rumored girlfriend: It didn't take long for a potential new WAG to surface in 2015. Meet Erica Stoll, who has been spotted with Rory McIlroy a bunch recently.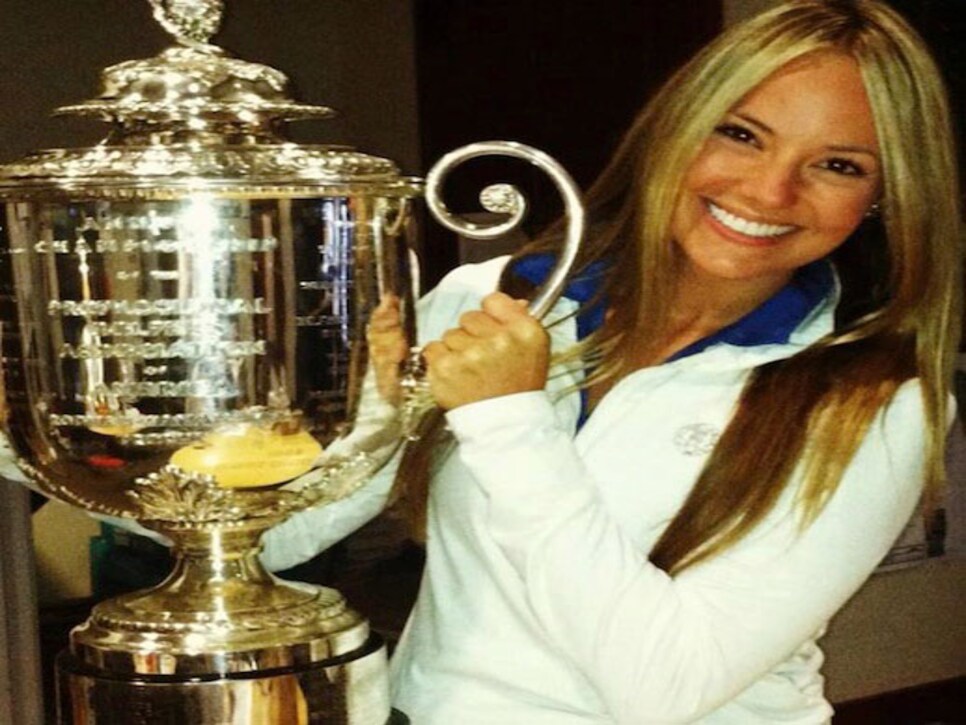 Stuart Scott: Like everyone else, we're deeply saddened by the ESPN anchor and golf fanatic's tragically early death at 49, but it's impossible not to celebrate his memory. Growing up, I wanted to be like Scott once I realized I wasn't cut out for pro sports. It didn't exactly happen, but I'm grateful for the way he made sports -- and covering sports -- seem cool. Thanks, Stuart. You will be missed.
"18 Unda Par": I also want to be like Matty, an 11-year-old aspiring golfer/entrepeneur/entertainer from Vermont, who has adopted this slogan because he believes it can be done. You might believe it too, if you watch this kid putt from everywhere in this fantastic music video:
Again, this is Ted Purdy's house. Ted. Purdy. Yep, being a PGA Tour player is a pretty sweet gig.
The PGA Tour starts the season (again) with the Hyundai Tournament of Champions in Kapalua. Once again, Tiger and Phil won't be competing -- only this time, they weren't even invited.
RANDOM PROP BETS OF THE WEEK
-- Someone on tour will birdie all 18 holes in a round: 1 million-to-1 odds
-- I will ever go on that Harry Potter ride at Universal Studios: 10 million-to-1 odds
-- The weather in Hawaii will be DECENT this week: LOCK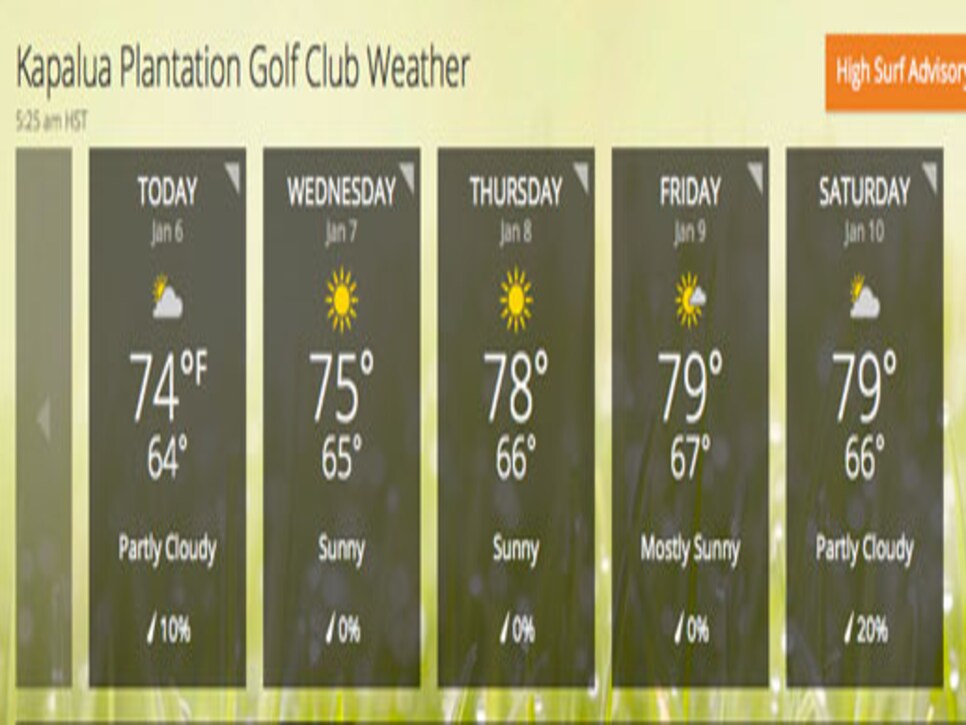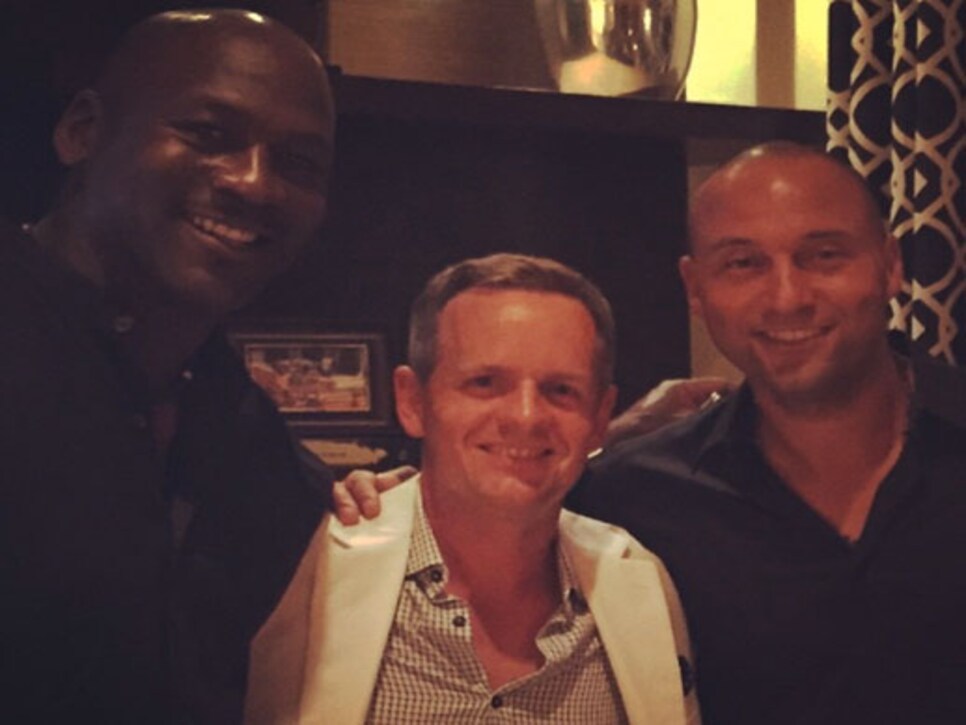 "It's good to be surrounded by greatness. These were the lucky two tonight," Donald joked on Instagram. We need to party with Luke Donald.
THIS WEEK IN BELEN MOZO MAKING US FEEL BAD WITH HER TRAINING
Belen Mozo hiked to the top of a mountain and somehow still had the energy/athleticism to do this: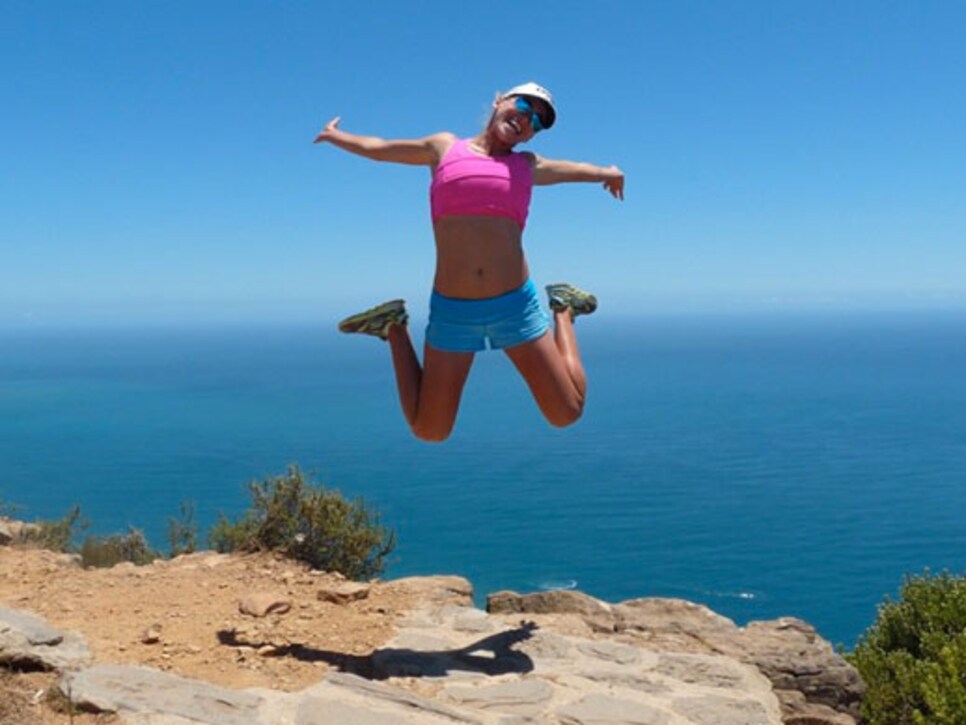 "When you get a chance to go play at the Masters, you don't lay up. You go after it." -- Dallas Cowboys coach Jason Garrett after his team converted a late fourth down to help earn a playoff win. Zach Johnson might argue otherwise, but we get what he was trying to say.
A father pulled out a kid's tooth by hitting a golf ball that was tied to it. No, really:
In the ad, Woods is seen with the huge following, but as we've learned the past few days, Scott had plenty of fans of his own.
THIS WEEK IN JASON DUFNER-AMANDA DUFNER-DIANE DONALD-JILLIAN STACEY-MARIA OCHOA PUBLIC DISPLAYS OF AFFECTION
This group of lovely ladies recently got together to catch a Florida Panthers game. Apparently, golf WAGs like hockey. You learn something new every day. . .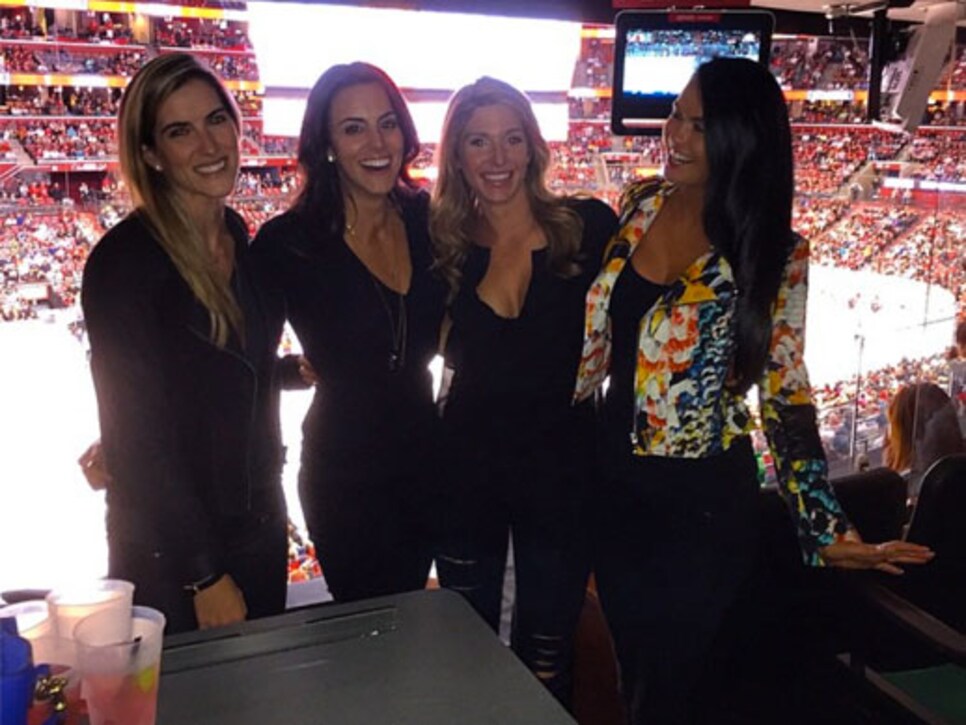 "Ladies is pimps too," Amanda Dufner captioned on Instagram. Well said, Amanda. Well said. If anyone embraces the #WAGmore philosophy as much as we do, it's Amanda Dufner.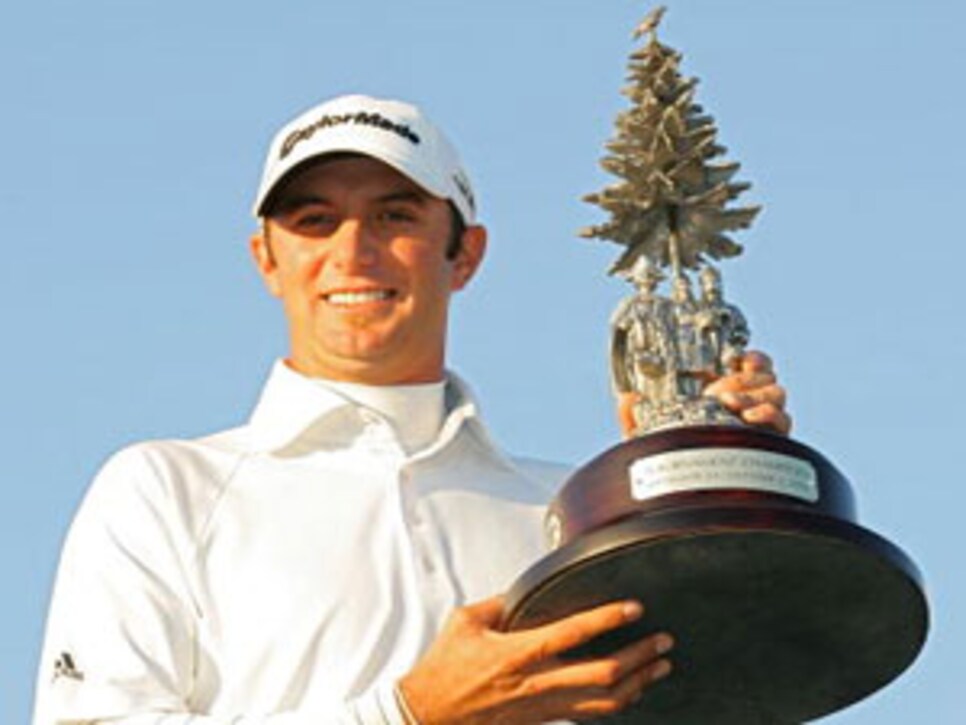 Bridgestone launched the J715, the company's first new driver in four years. Using Julie Bowen in ads like it does for its tires can only help sales. . . . Miguel Angel Jimenez, who turned 51 on Monday (Happy birthday!), hinted in a recent interview that he doesn't want to be Europe's Ryder Cup captain yet. Too bad. We were hoping to see the popular Spaniard morph into the most interesting captain in the world. . . . Masters badges will cost $325 this year, up $75 from last year. Despite the weekly ticket's biggest price increase ever, they're still the best deal in sports. . . . Speaking of major championships, the 2015 HGGA Championship, aka my annual buddies golf trip/tournament, will be held at Turning Stone Resort & Casino this summer (That's Paulina Gretzky's fiance winning there in 2008, when he was simply known as Dustin Johnson). Congrats to Turning Stone on landing such a prestigious event.
RANDOM QUESTIONS TO PONDER
Why would anyone spend New Year's Eve waiting for the ball to drop in Times Square?
Is there anything worse in sports than watching Jerry Jones and his minions celebrate in his owner's box?
Would any real golf fan not pay $325 for a Masters badge?