The Loop
The Grind: Naked golfers, Blixting in NYC & lunch with Paula Creamer
Welcome to another edition of The Grind, where it might take us awhile to recover from seeing a 77-year-old man naked in a magazine. Just kidding, Gary. As expected, the highly-anticipated photos of Mr. Player in the nude were done tastefully and are a testament to his lifelong devotion to fitness. We just hope 83-year-old Arnold Palmer doesn't get any ideas for next year. . .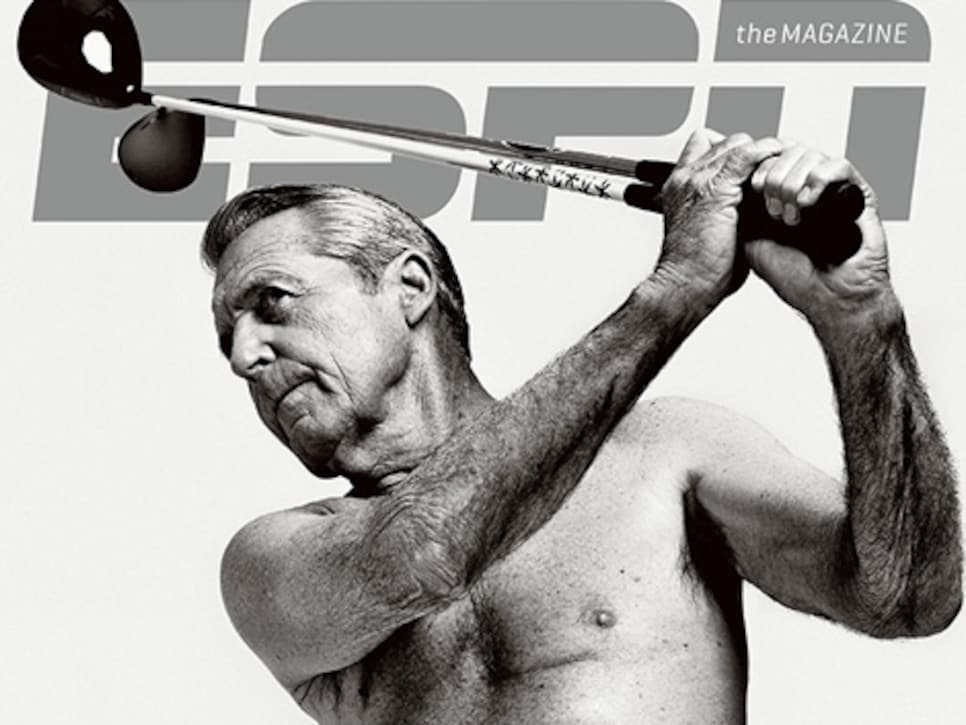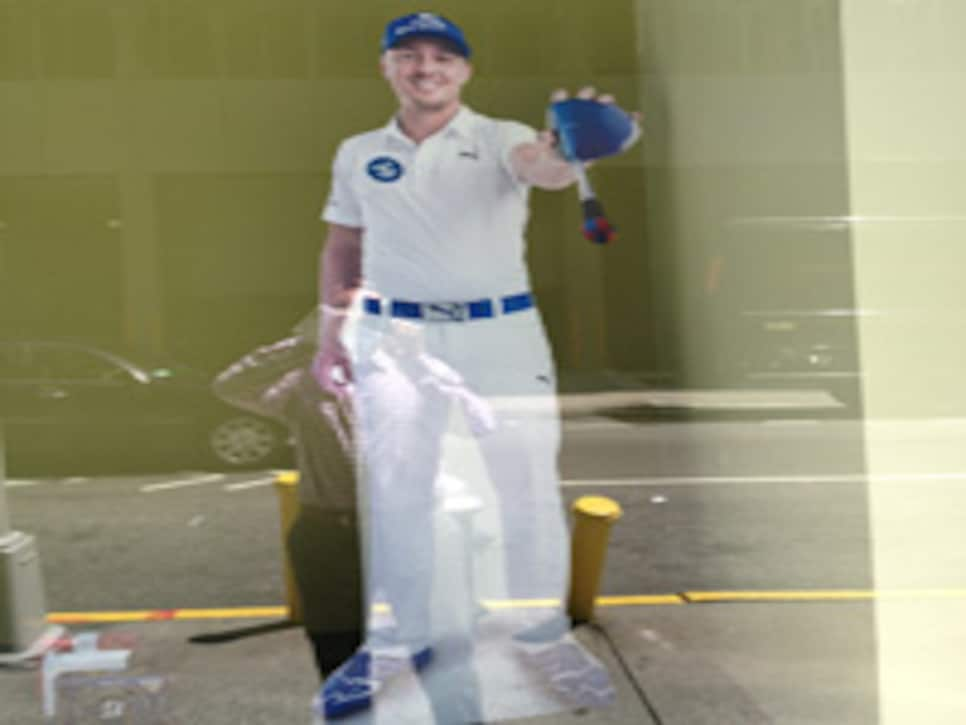 Jonas Blixt: The Swede made his first top-10 finish of the season his first regular-season win on tour and locked up his first start in the Masters. "So many dreams come true . . . it's awesome," an emotional Blixt said. And the dreams are still coming true. Golfsmith in Midtown Manhattan didn't waste time Blixting potential customers by putting a cardboard cutout of the 29-year-old in its display window (left) Monday. We just wonder how many passersby actually knew who he was. . .
Graeme McDowell: In the latest example of how crazy golf is, McDowell has won three of his last eight starts (Woo!), but has missed the cut in the other five (Boo!). Hey, as Ricky Bobby said in Talladega Nights: "If you ain't first, you're last."
John Daly's pants: Unfortunately, these red, white and blue beauties he sported on July 4th were the highlight of Daly's week: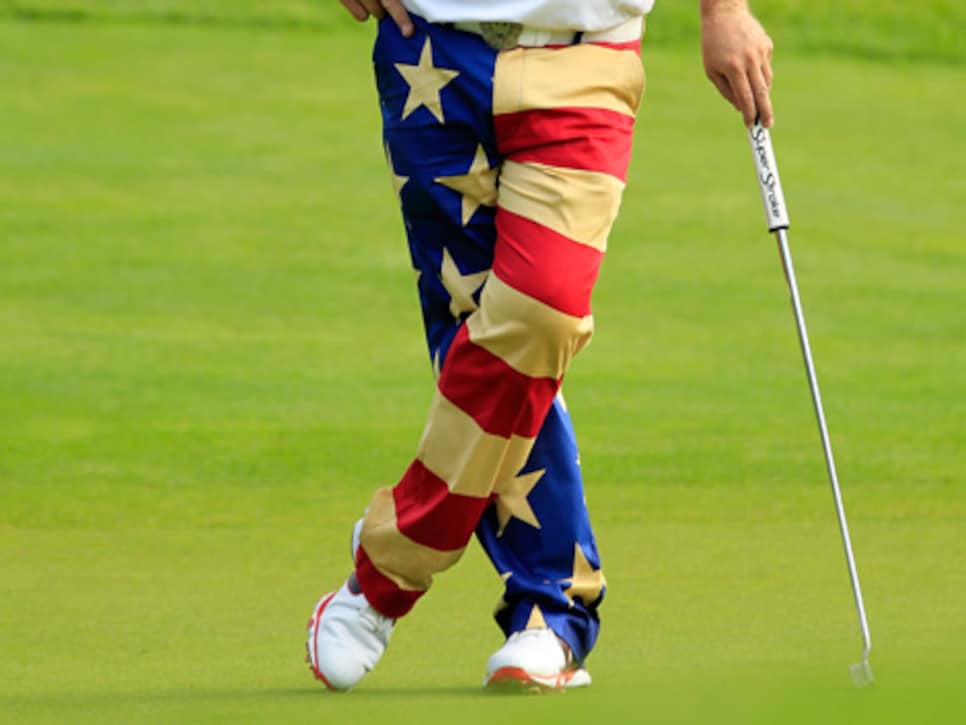 We were happy to see him WD from a tournament for a legit reason for once, but we're never happy to see someone get injured. Daly announced on Twitter on Friday that he'd be having elbow surgery and would be out three to four months. On Monday, he made his WD from next week's upcoming British Open official.
The Greenbrier Classic: As John Strege pointed out, this tournament wasn't exactly a 'classic' this year. From a watered-down leader board to a frantic finish in the dark, the event didn't deliver much excitement and at times seemed like one big advertisement for Jim Justice's Greenbrier Resort.
Phil Mickelson: In his first event since a heartbreaking sixth runner-up at the U.S. Open, Mickelson missed the cut at the Greenbrier for a third straight year. We'll say the lackluster performance was equal parts U.S. Open hangover, not particularly liking the Old White course and simply not caring much.
Slow play: Yes, the final pairing at the Greenbrier finished Sunday evening despite not teeing off until 5:08 p.m. EDT. But isn't the fact that we're celebrating that a twosome could play in three hours and 40 minutes kind of sad?
The PGA Tour heads to the John Deere Classic, aka the Steve Stricker Invitational. After three straight wins, Stricker was kind enough to only shoot 70 in the final round and give friend Zach Johnson a chance to win. What a guy.
Random tournament fact: Stricker is 84 under in his last 15 rounds in this event. It's stats like this that make us want to quit playing golf.
WEEKLY YAHOO! FANTASY LINEUP
Starters -- (A-List): Brendon de Jonge: He's been under par at TPC Deere Run in 12 of his past 13 rounds, notching two T-7s and a T-19.
(B-List): Steve Stricker: You get the point. The Strick Show usually puts on a scoring show at this event.
(B-List): Zach Johnson: The defending champ also has a runner-up and a T-3 here in the past four years.
(C-List): Jordan Spieth: A first PGA Tour win for the 19-year-old seems imminent. We'll say it comes this week.
Bench: Charles Howell III, Scott Langley, Jimmy Walker and Jerry Kelly.
THIS WEEK IN DUSTIN JOHNSON-PAULINA GRETZKY DISPLAYS OF PUBLIC AFFECTION
If you thought the two lovebirds would keep to themselves over the holiday weekend, then you just don't know Paulina. Among the highlights, Paulina posted on Instagram "Amazing 4th with my love @djohnsonpga" and then on Monday, simply "My boo @djohnsonpga."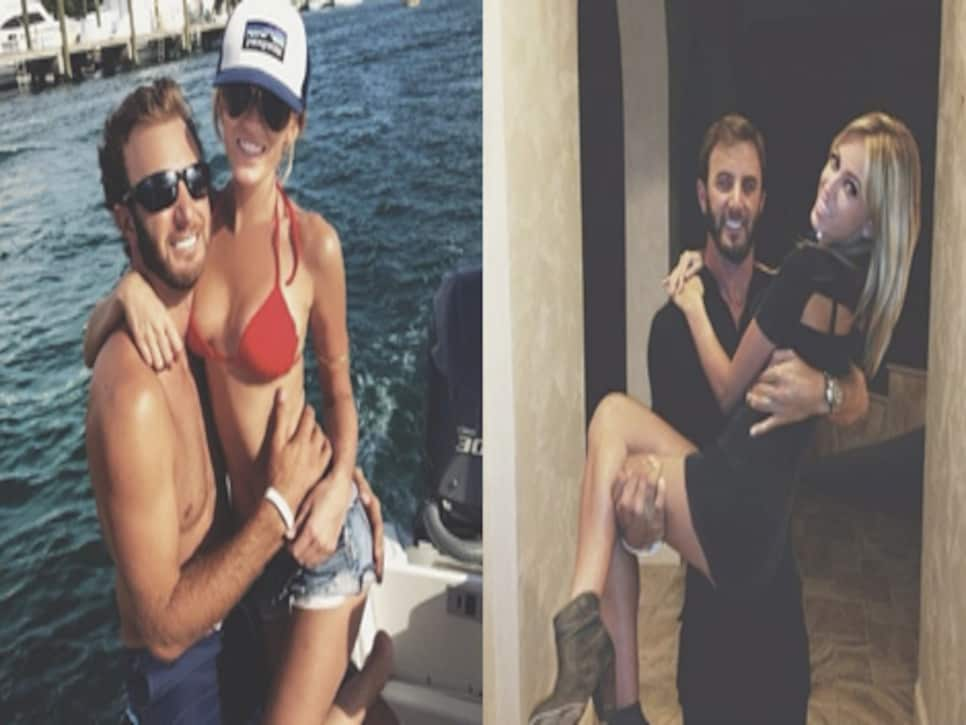 For the older, out-of-touch crowd, "boo" is slang for boyfriend/girlfriend. We know. We're hip.
Sorry, Gary, but another golfer caught our attention more in the 'Body Issue.' Who the heck is Carly Booth?!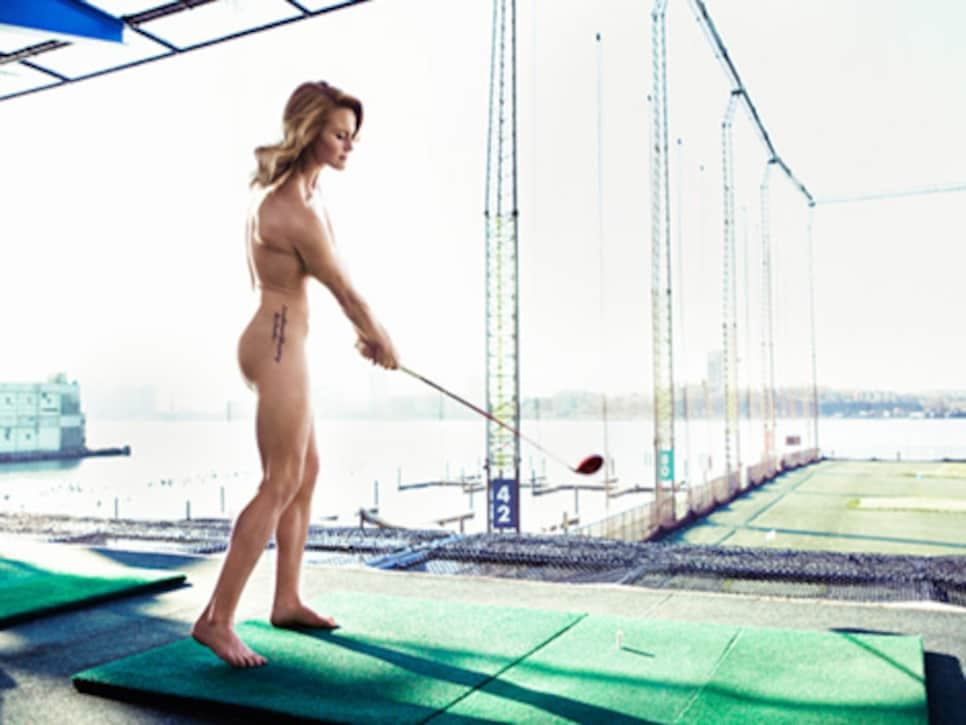 Apparently, she's a 21-year-old Scottish golfer who likes to hit balls at the driving range naked. Oh yeah, she has two Ladies European Tour titles. In other words, she's legit and her presence certainly won't hurt women's golf.
RANDOM PROP BETS OF THE WEEK
-- Tiger Woods will refer to Lindsey Vonn as his 'boo' on Twitter: 1,000-to-1 odds
-- A lot more people are going to be checking out Ladies European Tour scores now, thanks to Carly Booth: LOCK
-- Tim "Lumpy" Herron will appear in next year's 'Body Issue': NO!!!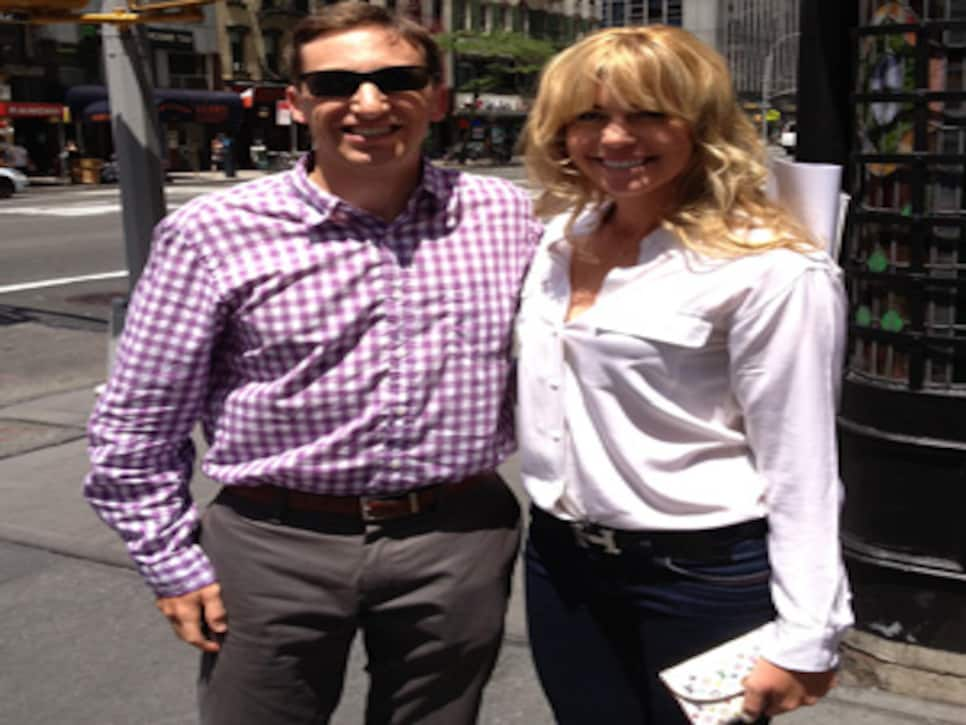 RANDOM QUESTIONS TO PONDER
Why doesn't Carly Booth play on the LPGA Tour?
When was the last time Dustin Johnson practiced golf during an off week?
Why didn't I ask Paula for a putting tip?