The Loop
Justin Thomas' confidence, Stevie Williams' book, Rory McIlroy's cooking skills, and golfers in Halloween costumes
Welcome to another edition of The Grind, where we feel older and older with each passing week. Golf Digest's Jaime Diaz recently wrote that the youth movement on the PGA Tour is finally a reality -- and that was before Justin Thomas, 22, became the youngest winner this season. Incredibly, Thomas, with his 43 career tour starts is a grizzled vet compared to 23-year-old rookies Emiliano Grillo and Smylie Kaufman, the tour's previous two winners. We consider ourselves part of golf's youth movement in the media, but it's getting tougher having graduated from high school at least a decade before all of this season's winners. Do these hotshots even know what CDs are?! Anyway, let's grab a warm glass of milk, put our slippers on, and begin our weekly fireside chat.
Justin Thomas: It looked like another close call for Thomas after a double bogey on No. 14 on Sunday, but he rallied to birdie three of the final four holes to win by one. JT is now a PGA Tour winner, a ladies man, and not just Jordan Spieth's little buddy anymore. Yeah, 2015 has been a pretty good year for this guy: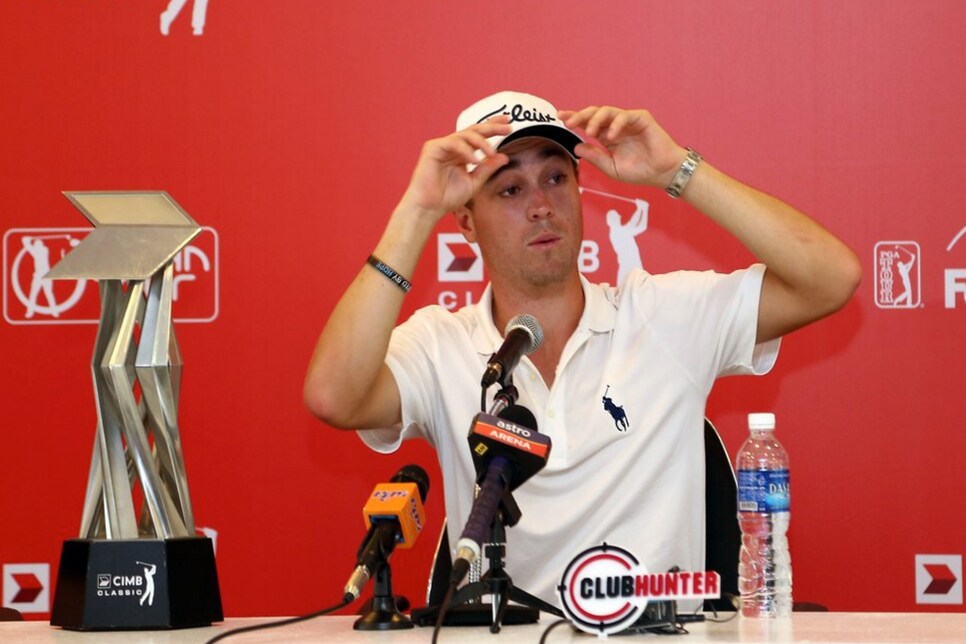 Gary Player: Forget about all the young whippersnappers for a second. This living legend turned 80 on Sunday and he let the world know he still does 1,300 sit-ups each morning. He also claims to have broken his age in EVERY round of golf he's played this year. Happy birthday, GP. You show these kids who's boss!
Scott Brown on Par 3s: Brown is quickly becoming one of the most prolific hole-in-one makers in tour history. His ace in Malaysia was his fourth on tour in less than a year and a half. Crazy. More importantly, he came away with a sweet ride this time: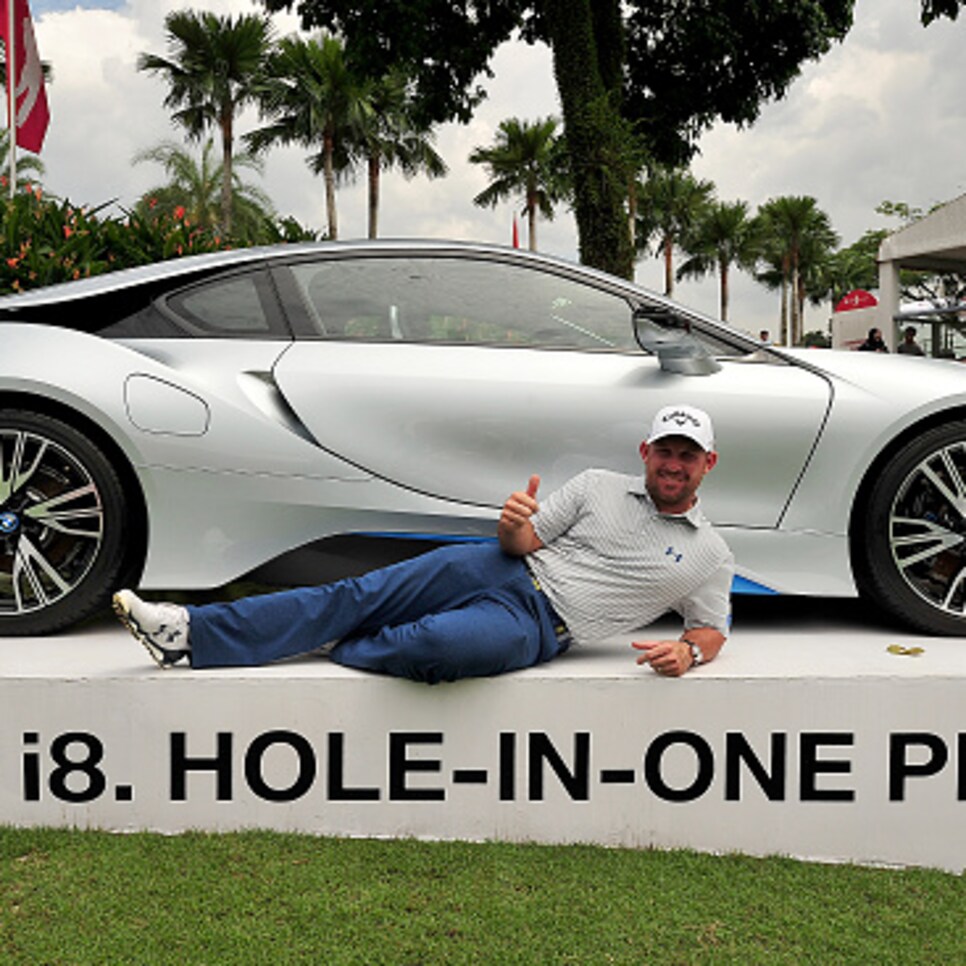 Rory McIlroy's cooking: The four-time major champ showed his culinary skills by besting Charl Schwartzel in a pre-tournament cook-off in Turkey. Both players were working with real chefs, but the judge seemed impressed by McIlroy's Mediterranean chicken.
RANDOM QUESTIONS TO PONDER
How long would it take Gary Player to run a marathon?
Who will be the next James Bond?
Does anyone in my office have any leftover candy?