The Loop
The Grind: Spieth's big win Down Under, Tiger's return and the Dufners attend the Iron Bowl
Welcome to another edition of The Grind, where we just hope all those extra Thanksgiving pounds don't hurt our explosiveness too much. Speaking of which, a certain fast-twitch-muscle-obsessed golfer returns to action this week to headline an otherwise lean time of the season. But don't worry, we've still collected all the scraps and made you a plate. Here's what has us talking.
Jordan Spieth: The 21-year-old Spieth was the star of the week, winning the Australian Open by six shots to pick up his second professional victory. Even more impressive was the Sunday 63 -- the round of the day by four strokes -- he shot in windy conditions on a tough course. If you recall, a then-struggling Rory McIlroy won this event a year ago. "If I had the follow-up year that Rory had, I'd be pleased this time next year," Spieth said. Um, yeah.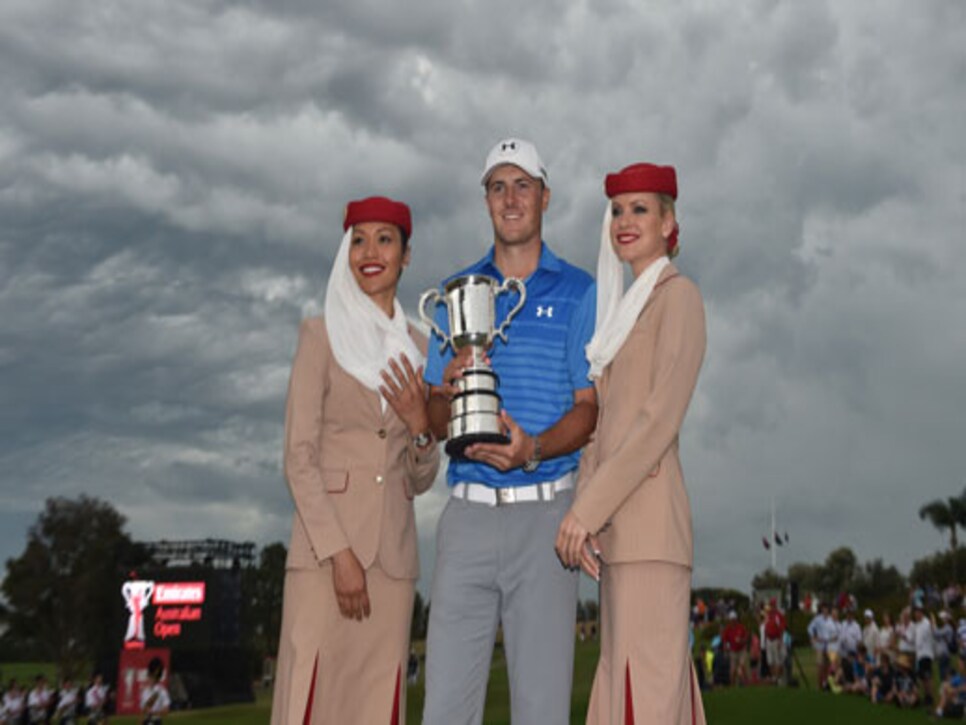 Tiger Woods' return: He's BACK! Playing golf, that is. Tiger will be a playing host this week in his annual year-end tournament and his foundation sent out a first look at his "new" swing under Chris Como:
Charlie Sifford receiving the Presidential Medal of Freedom from President Barack Obama. Well deserved. Hey, that's Meryl Streep! We'll assume she's really happy for Charlie, but you never know with her. She's a great actress.
TOUR PROS LIVING THE LIFE PHOTOS OF THE WEEK
Belen Mozo and boyfriend Robert Farah in Punta Cana: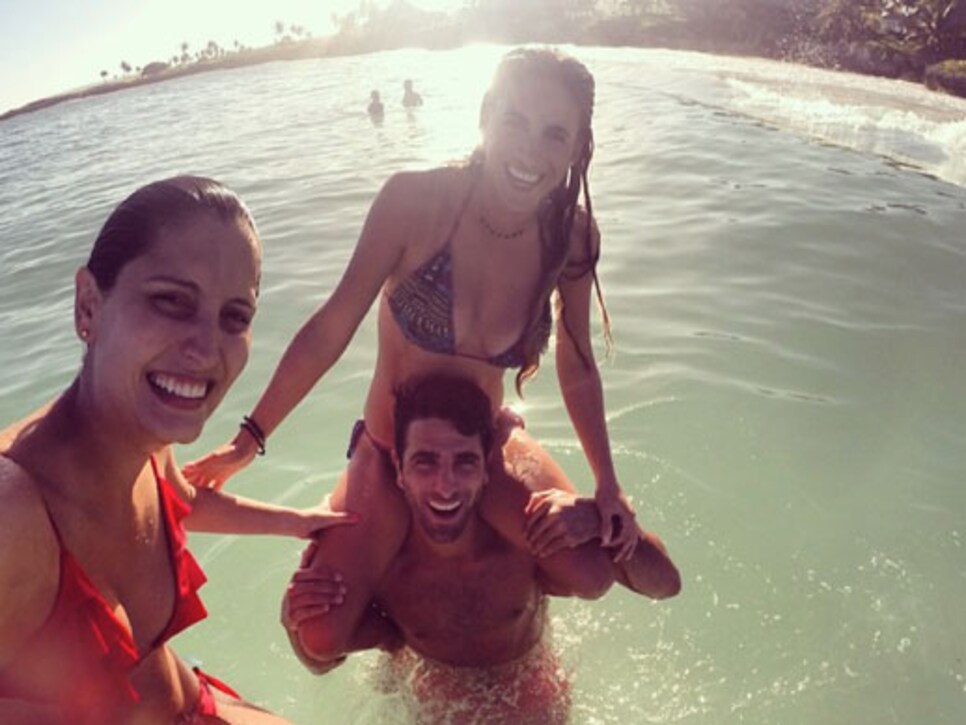 Rickie Fowler and girlfriend Alexis Randock about to get on a private jet:
Must be nice not having to deal with airports during the holidays. . .
"You could give me another 100 rounds today at The Australian and I wouldn't sniff 63.... Well done @JordanSpieth very impressive!" -- Rory McIlroy via Twitter. Really?! Hmm. On second thought, maybe we're not hyping up this win enough!
THIS WEEK IN LPGA STARS FEASTING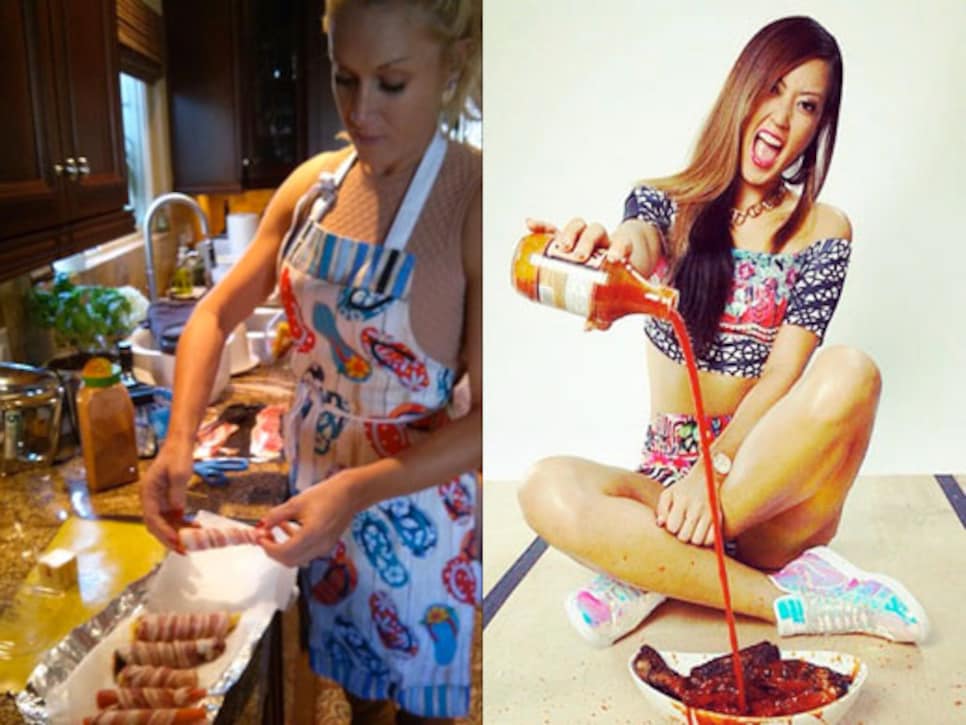 That's Natalie Gulbis preparing bacon-covered carrots. Sounds good! And Michelle Wie following up a turkey dinner with a plate of BBQ ribs the next day. Also sounds good!
THIS WEEK IN AMANDA DUFNER-JASON DUFNER-LOUIE THE DOG PUBLIC DISPLAYS OF AFFECTION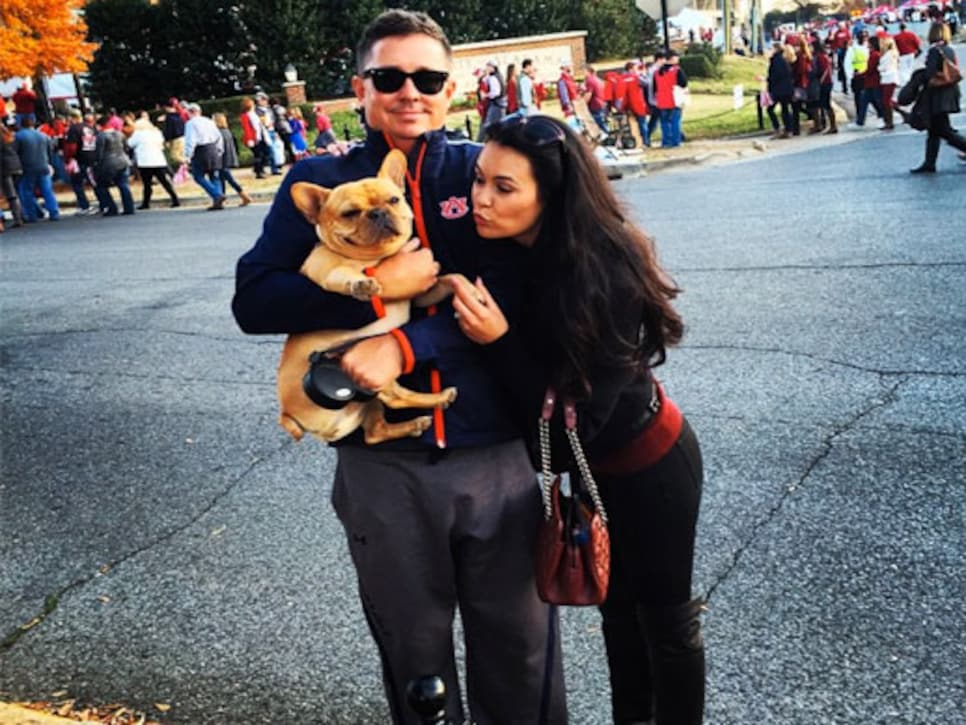 The trio attended the Iron Bowl. All three -- even Jason -- are smiling here, but Amanda had the last laugh. Her alma mater, Alabama, beat Jason's Auburn Tigers. (Side note: Did Louie get his own seat?)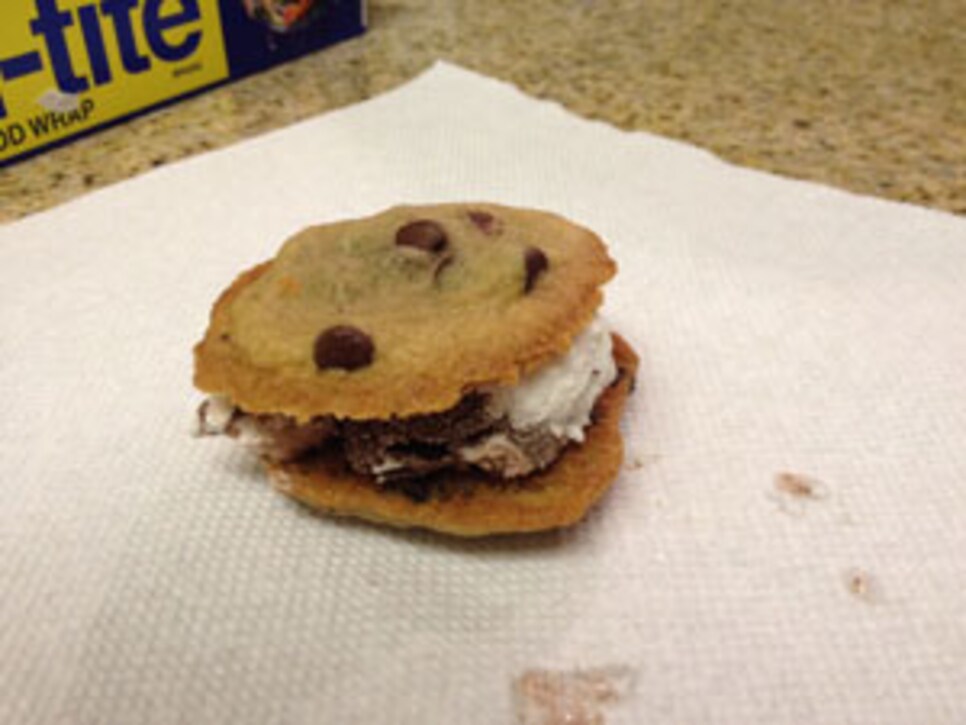 Pete Dye said recently he's been wanting to make changes to TPC Sawgrass to put driver back in the hands of pros, but Tim Finchem is "being a mule." Calling someone a "mule" is such a great old-person insult. . . . Oklahoma men's golf coach Ryan Hybl is pushing for college golf teams to be able to substitute players during a tournament. Sounds like an OK idea, but good luck convincing schools to increase their college golf budget to let more kids travel to away events. . . . Sean Foley says his split with Tiger Woods was "amicable" and that "I love TW. We still talk back and forth." Foley also called the notion of Tiger being a bad tipper "bulls---." Maybe Sean should write a book. . . . Move aside turkey and mashed potatoes, the MVP of this year's Thanksgiving dinner were these homemade chipwiches, created by my fiancee, Michelle. Come to think of it, chipwiches should be our national dessert. Can we all stand together as a country for once and make this happen?!
RANDOM QUESTIONS TO PONDER
How many majors will Jordan Spieth win?
How many majors will the Tiger-Chris Como era produce?
How many chipwiches will I eat at Christmas?