The Loop
The Grind: Celebrity golfers, Tiger's Torrey return, Phil's taxes & more
Editor's note: GolfDigest.com's new weekly column sifts through everything happening in golf (and beyond), and looks ahead with upcoming tournament facts and predictions.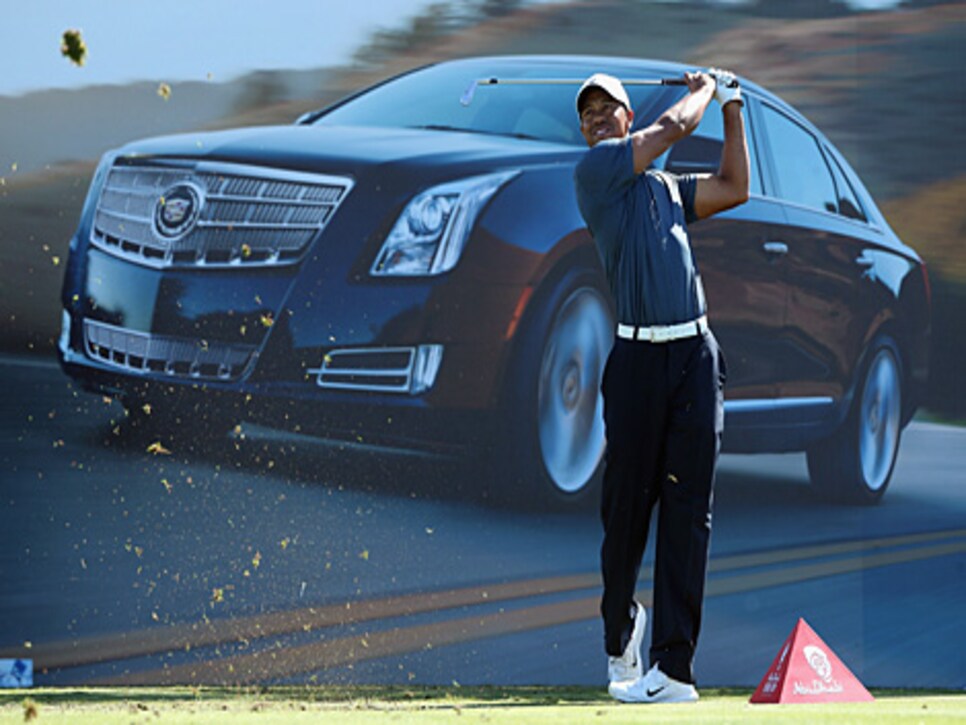 Now that's product placement! (Getty Images)
Welcome to another edition of The Grind, where we're willing to forget about last week if you are. The 2013 debuts of Tiger Woods, Rory McIlroy and Phil Mickelson? Busts. Our fantasy picks? Busts. Even Michael Bolton couldn't come through on Saturday to capture the Humana Challenge Pro-Am. Yes, it was a disappointing week. But on the bright side, there's plenty more to come this week. Let's get to it.
Humana Challenge. The second year of being partnered with Bill Clinton's foundation helped bring in more talent (nine players from last year's Tour Championship) and the event continued to push its important health message. It's too bad Gary Player, who has an endorsement deal with the healthcare company, can't be at every golf course in America chastising people for riding carts.
Brian Gay. A final-round 63 and a playoff victory to end a three-and-a-half year winless drought? It doesn't get much sweeter than that. He also proved that someone other than Rickie Fowler is brave enough to wear bright orange on Sunday.
Closing par 5s. It didn't matter who was on the leader board, having the Humana Challenge come down to PGA West's par-5 18th guaranteed excitement. Charles Howell III had a chance to win in regulation, but three-putted for par, which is basically like making a bogey. Then Scott Stallings had a chance to win and he made a bogey, which is basically like making a double bogey. Speaking of Stallings, he didn't make a bogey all week until the 14th hole on Sunday. He then bogeyed three of his final five holes. Did Gary Player make him do a few laps around the course as punishment?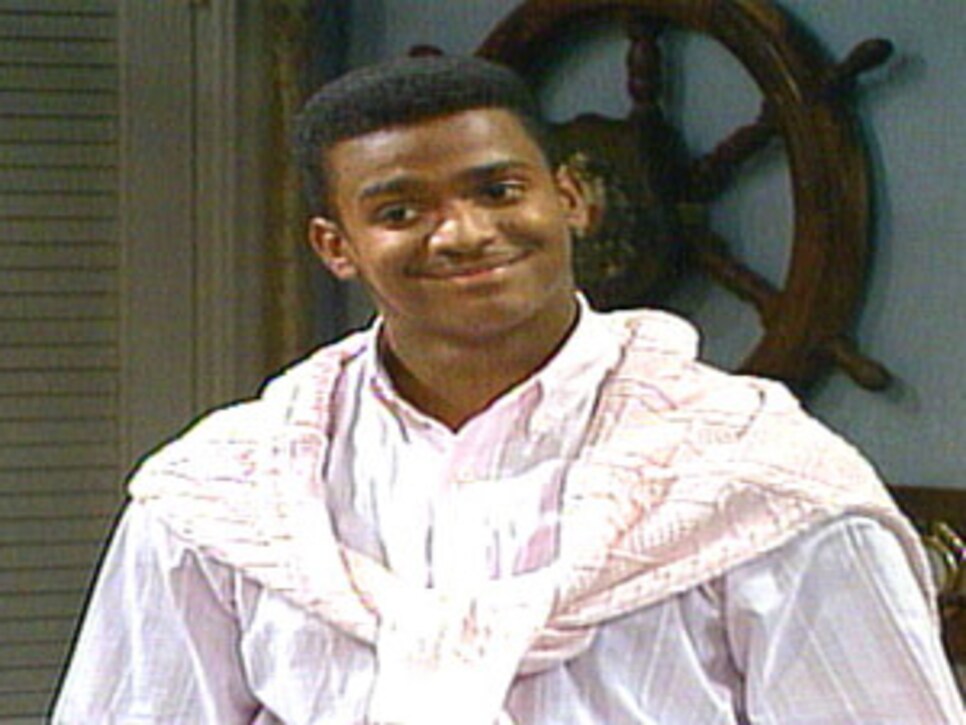 Celebrity golfer handicaps. One of the best parts of seeing a pro-am is seeing the handicaps of celebrities. The one that jumped out at me this time was that of Alfonso Ribeiro, aka Carlton Banks from "The Fresh Prince." Apparently, he is a scratch golfer. Really?! This guy (left)?! Take a look again. This guy?! Sigh. Well, I guess there's hope for all of us hackers.
Phil's tax problems. Mickelson made some odd comments after his round Sunday, complaining about his new, higher taxes and hinting he might move or even seek retirement as a result. He later apologized, but his whining didn't sit well with most people. You know, those people WHO DON'T MAKE $45 MILLION A YEAR!
The PGA Tour stays in California for the Farmers Insurance Open, aka that event that Tiger Woods usually starts his U.S. season with. This year, Woods will tee it up, as will Mickelson, unless California issues a new tax on golfers playing at public courses in the next couple of days.
Random tournament fact: Last year, Brandt Snedeker shot a final-round 67 on a difficult Torrey Pines South Course to get into a playoff, which he would eventually win. Why is that random? Because all anyone remembers is Kyle Stanley's disastrous triple bogey on the final hole of regulation.
WEEKLY YAHOO! FANTASY LINEUP
Starters -- (A-List): Tiger Woods. He's won this event six times. Plus, we seem to remember him winning another pretty big tournament at Torrey Pines. . .
(B-List): Hunter Mahan. The two-time winner in 2012 has back-to-back T-6s in this event.
(B-List): Nick Watney. The Californian has top 10s here four of the past six years, including a win in 2009. He's my one-and-done pick as well.
(C-List): Rickie Fowler. Can the 24-year-old make it back-to-back weeks of golfers winning in orange? Our Mr. Style might not be able to handle it.
Bench -- Brandt Snedeker, Ben Crane, Bud Cauley, and Robert Garrigus.
RANDOM PROP BETS OF THE WEEK
-- Phil Mickelson will whip out a calculator to crunch numbers regarding his finances during lengthy waits on tee boxes: 10-to-1 odds
-- The Tiger Woods birdie putt on the 72nd hole of the 2008 U.S. Open will be shown fewer than 117 times during TV coverage: 10-to-1 odds
-- Kyle Stanley and Rocco Mediate will meet to discuss their ongoing nightmares about Torrey Pines South's finishing hole: Even money
CELEBRITY/ATHLETE WE'D LIKE TO PLAY GOLF WITH
Manti Te'o. One of the strangest sports stories ever is still playing itself out, but we're sure we could get to the bottom of it after four hours of bonding with the Notre Dame linebacker on a golf course. Come on, Te'o, let's tee it up! And yes, I promise to actually show up at the course if we arrange to meet.
With the PGA Tour being in San Diego this week, we'd be remiss if we didn't mention that the city is the setting for "Anchorman," our favorite comedy, sorry, the GREATEST comedy of ALL TIME. As Will Ferrell's classic character, Ron Burgundy, would say, "It's science." In honor of that fact -- and with an eager eye toward the release of a much-anticipated sequel in the fall -- here are a couple legendary clips:
To be fair, the only way to properly honor this masterpiece would be to embed the entire movie. But we don't have the rights -- or the bandwidth.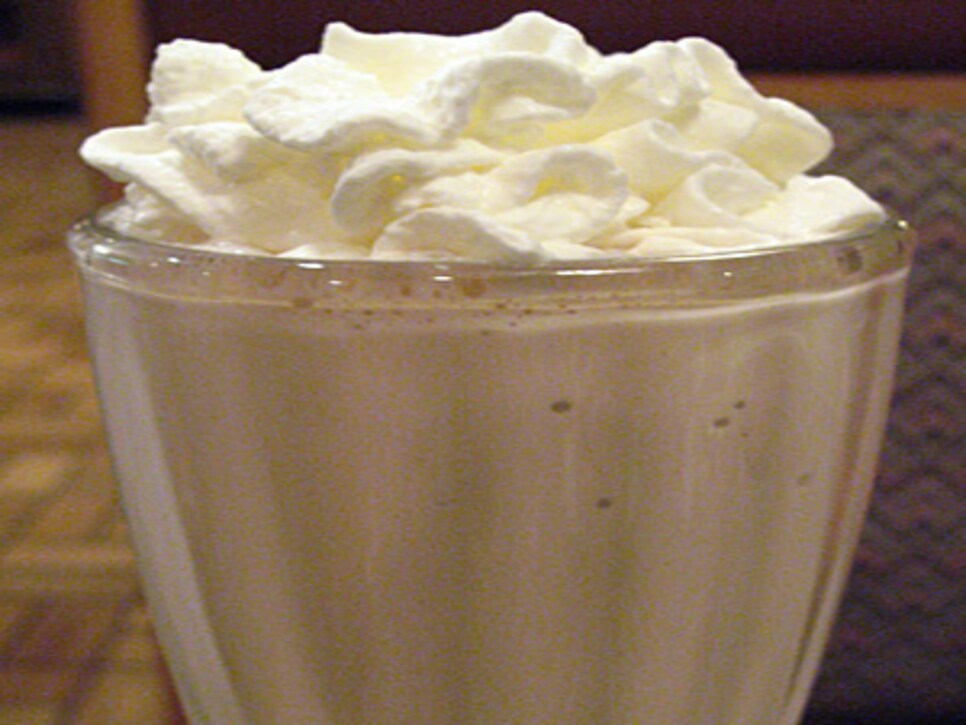 Jamie Donaldson won in Abu Dhabi for his second career European Tour victory. However, both have come in the past six months for the 37-year-old journeyman. . . . USGA executive director Mike Davis will address the anchoring ban at the PGA Tour players' meeting in San Diego this week. Ron Burgundy might need to make an appearance to tell those in attendance to "stay classy". . . . Making a last-minute run to a casino is almost never a good idea. At least Mohegan Sun serves chocolate milkshakes at the tables. . .
RANDOM QUESTIONS TO PONDER
Can someone please write a golf movie that Daniel Day Lewis can star in?
Do we really have to wait until October for "Anchorman 2"?