The Loop
The greatest golf photo of all time? Michael Jordan and Sergio Garcia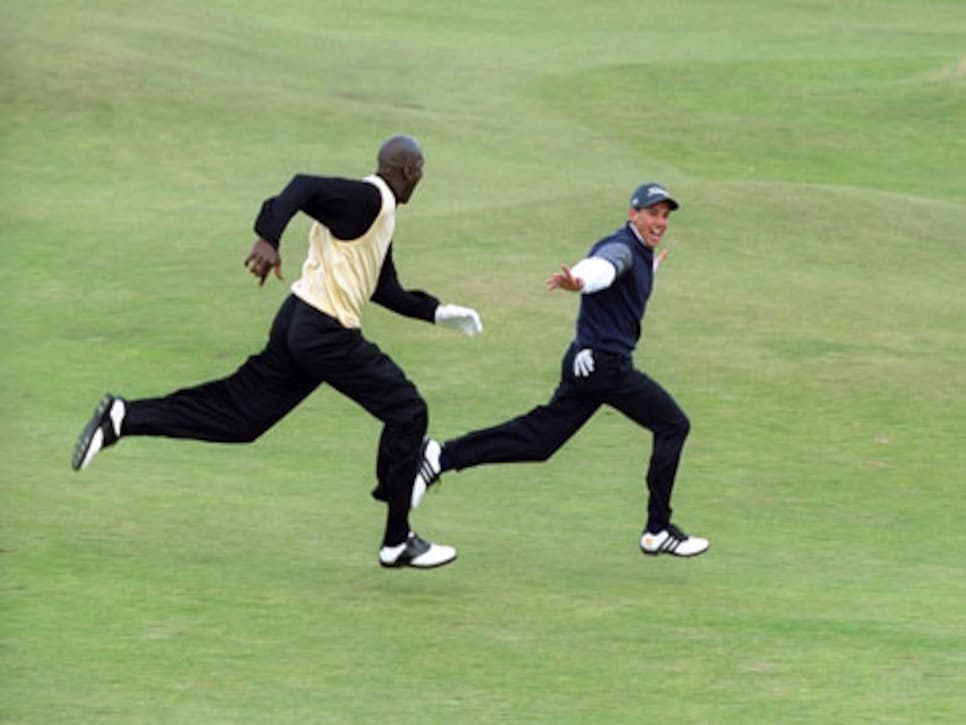 Half of a formidable 4x100 relay: Michael Jordan and Sergio Garcia
-- Because that's Michael Jordan, perhaps the greatest athlete ever, chasing Sergio Garcia during the 1999 Alfred Dunhill Cup at St. Andrews.
-- Because not only does Garcia seem to be leading (talk about an upset), but he also appears to be taunting His Airness by sticking out his arms and pretending to fly. Who says golfers aren't real athletes?
-- Because their strides are perfectly synced. Nice job, David Cannon of Getty Images!
-- Because this probably involved a big bet between the two.
-- Because Sergio is actually smiling and laughing on a golf course.
-- Because Sergio's eyes are fearfully saying, "What happens if he catches me?"
-- Because for once, Jordan's golf attire isn't outrageously baggy and/or featuring denim.
-- Because Michael Jordan and Sergio Garcia are racing. On a golf course. At THE Old Course. Why did this happen?!