News
The Golf Digest Tournament Predictor for the 2017 U.S. Open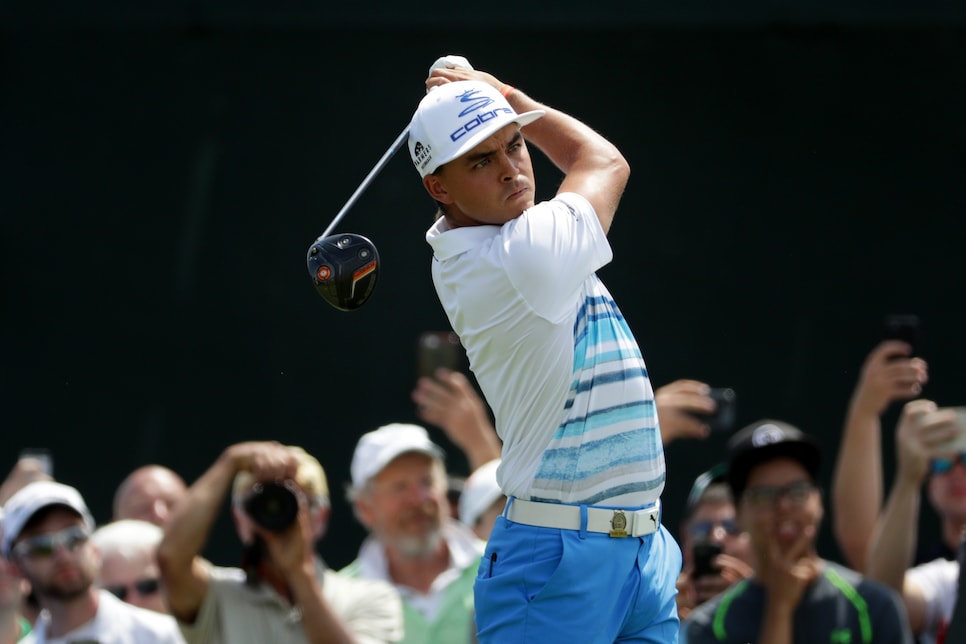 ERIN, Wis. -- "Never make predictions," Hall of Fame manager Casey Stengel once warned, "especially about the future." Caution that's certainly applicable to sports forecasting; there are high-rises in Vegas built upon the hubris of bettors. Picking against the spread is so difficult that a 55 percent success rate is viewed as profitable, and that's involving just two teams. So imagine the difficulty and frustration involved in golf gambling.
No other athletic realm is as prone to uncertainty as golf, and with good reason. Prognosticating the outcome of 150-plus entities -- especially when factoring in the variables (different weekly venues, shifting weather conditions mid-round, etc.) inherent to the game -- is an equation that would baffle Will Hunting. Take the case of Dustin Johnson, unquestionably the sport's premier player in 2016, who "only" won three of the PGA Tour's 47 FedEx Cup tournaments. That's only two more victories than Vaughn Taylor, who failed to record a top-10 finish in 23 events outside his triumph at Pebble Beach. In short, wagering in golf is nothing short of a fool's errand.
For over 40 years, Lucius Riccio has been active in the administration and improvement of golf. He has studied game-related issues using his statistical and analytical skills learned while earning an engineering Ph.D. from Lehigh University. Aside from teaching analytics at Columbia University, Riccio has been a statistical contributor to Golf Digest for 30 years, is one of the inventors of the USGA Slope System, and is the author of "Golf's Pace of Play Bible." The man is a modern-day Gauss, if Gauss was obsessed with greens and fairways.
It's a passion that has led Riccio to his latest work: a forecasting model for golf's professional ranks. Though he holds the precise formula close to the vest, it's grounded in matching player historical data to specific characteristics of the course being played. In the testing stages, it's produced fascinating results, like correctly picking underdog Wesley Bryan's win at Hilton Head this spring, and picked five of the top 10 at last week's FedEx St. Jude Classic, including Daniel Berger.
But even a broken clock is right twice a day. Can Riccio's machine rack up success on a weekly basis? We'll be putting his tool to the test on GolfDigest.com, analyzing and arguing his 10 favorite picks with our experts' tournament selections. And what better event to roll this bad boy out than the U.S. Open.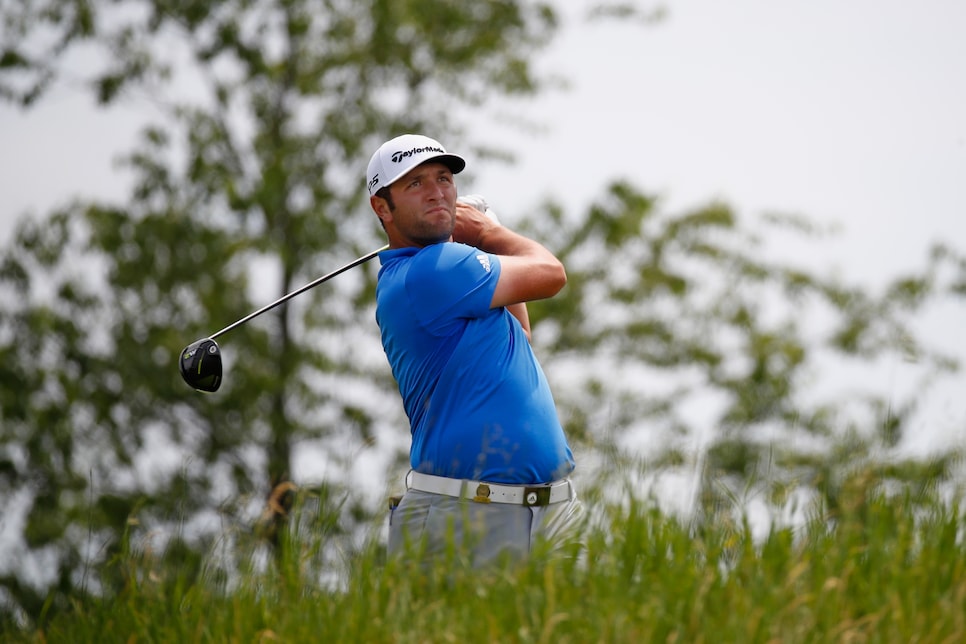 Lou's Explanation: Since Erin Hills is a very long course, it is no surprise that the model picked several long hitters. Rahm, Thomas, Johnson, Koepka, and Watson are all in the top 15 on the list of tour long drivers, and the others are hardly short hitters. Of the others, Spieth, Fowler, and Kisner are top-15 iron approach players, a skill highly prized by the "tricky" greens at the US Open. And lastly, Day, Fowler, Spieth and Kisner all have positive strokes gained: putting to go along with their solid tee-to-green games.
Players who surprisingly do poorly on this course according to my model are major winners Martin Kaymer, Justin Rose, Henrik Stenson, Phil Mickelson, and Charl Schwartzel.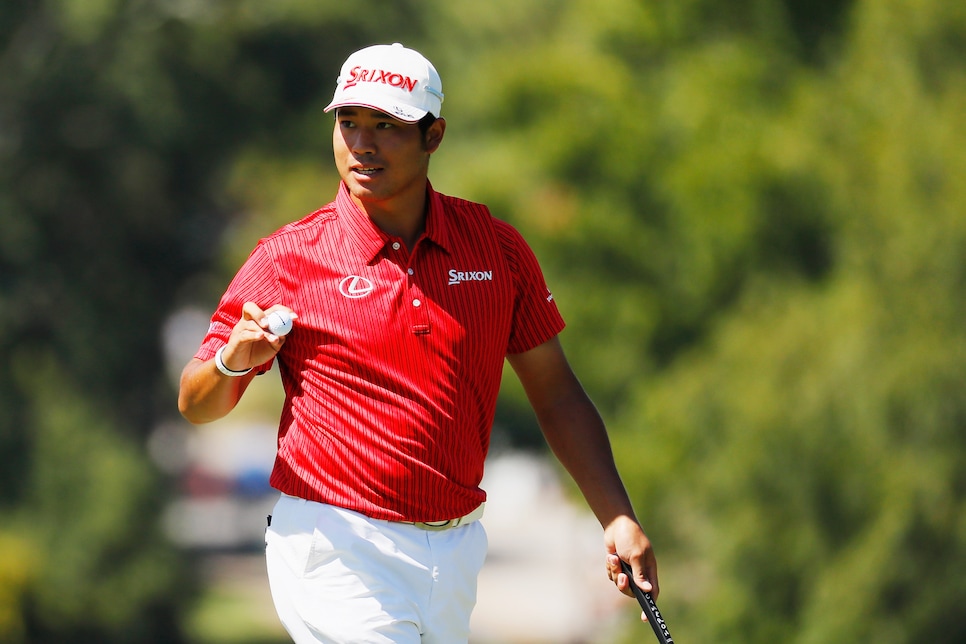 Expert Analysis: Someone give Phil Mickelson the heads-up that Lou's down on his projection. Hate for Phil to travel all this way only to get his butt kicked.
It's hard to argue Lou's top four, as it mirrors the Vegas favorites for the event. The latter half of his picks, however, are suspicious.
Though he's coming off a fine showing at the Memorial, Bubba Watson has historically struggled at the U.S. Open, posting just one top-10 finish in his career. To be fair, the Erin Hills fairways are wider than other Open venues, giving Bubba -- and other bombers, for that matter -- some leniency. Nevertheless, though Watson is always an entertaining watch, he certainly doesn't qualify as a weekend lock in our estimation.
Hideki Matsuyama is another curious choice. There's no doubting Matsuyama's ceiling; his combination of length and iron dexterity bequeaths an absurd amount of birdie putts. The problem, though, lies in his ability to convert on the dance floor; he comes to Wisconsin ranked 181st in strokes gained: putting. Though you can get by with a so-so flat stick at regular tour stops, U.S. Open greens don't afford such luxury. Coupled with Matsuyama's mini slump (zero top 10s since his win at Phoenix in February), we don't have a ton of conviction in this pick.
As for Kevin Kisner, if it stays dry, his stellar second-shot prowess can make him a contender. If the rains come -- and they're expected to -- we're not sure he has the length to battle for the championship. Sorry Kis, chicks dig the long ball.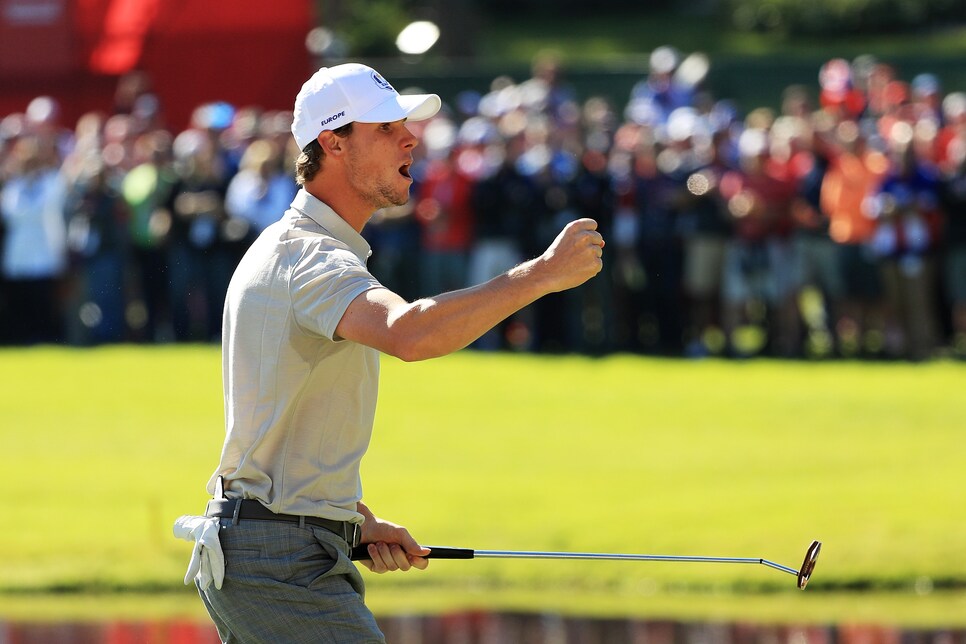 PGA of America via Getty Images
Expert Explanation: Our list is littered with muscle, and with good reason. With a wet forecast for Wednesday, Friday and Saturday, Erin Hills will be playing every bit of its publicized 7,800 yards. Which is why we like Rory McIlroy, Adam Scott and Thomas Pieters a tad more than Lou's model.
Fowler's our top pick, ranking second in total stroked gained in 2017. He proved the state of his game at Memorial, mounting a nice weekend showing to finish T-2, and the overall soundness in his performance makes him a safe bet this week. And though there is some overlap with Lou's selections, we differ on Justin Rose, who has five top-10 finishes in his last nine majors, and won the 2013 U.S. Open. One of the more underappreciated players in the sport, Rose's game travels well, and he's historically shined in iffy weather. Add in his recent displays at other big-time events in Rio and Augusta, Rose has to be in your lineup this week.
Finally, why Alex Noren? Hey, sometimes you go with your gut. Plus, not like we're going on a limb: dude's won five times in the past calendar year. He's not a household name in America, but don't be surprised to see him on the leader board on Sunday.