Course Rankings
The Golf Club of Tennessee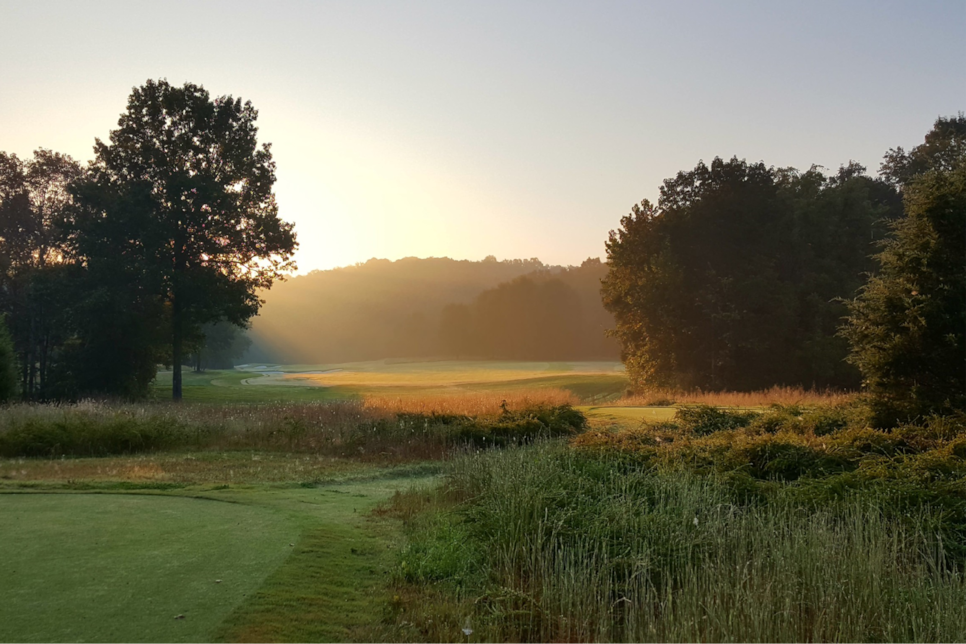 167. The Golf Club of Tennessee
In the early 1990s, Tom Fazio, assisted by longtime associate Tom Marzolf, designed a sprawling golf-only layout just west of Nashville. They routed it over 317 acres, incorporating dense forest, rocky ridges and a river valley. Its first two holes play along the flat valley of Brush Creek, while the par-4 third runs uphill through thick trees to a green site on a bluff overlooking the valley. Four, a 200-yard par 3, requires a carry over a chasm that drops to the river. The par-3 eighth plays directly over the river, while the dogleg-right par-4 ninth hugs its rocky edge. After the par-3 10th, in a box-canyon to a green backdropped by tall shale outcropping and cascading springs, much of the back nine is in open meadowland. Sixteen is yet another par 3 over Brush Creek, the short par-5 17th has narrow dual fairways and par-4 18th doglegs left over the river. Fairways are Zoysia grass, greens are Penncross bent grass and roughs are fescue, native grasses and wildflowers.
Second 100 Greatest history: Ranked, 2017 to current. Highest ranking: 158th. Previous ranking: No. 163.
Watch Golf Digest's latest "Every Hole At" course videos below:
Panelist comments, The Golf Club of Tennessee:
"The Golf Club of Tennessee starts out as an open golf course but quickly turns into a narrow difficult course as you make the climb from the second green to the third hole. Stunning views from atop the mountains are seen from the par-3 fourth hole."
"The course is typical of Fazio: beautiful, playable, and offered numerous risk-reward options without being overwhelming."
"Bunkering and tree placement in fairways was strategically done to be in landing zone, forcing risk/reward scenarios. A good example of risk/reward here is the 12th hole, a short par 4 that is drivable but a tall tree protects the green with a bunker and fescue short. Another bunker is in the landing zone for an aggressive layup off the tee, making accuracy important if you want a wedge in on the second shot."
"Strong mix of doglegs right and left, long and short par 4s. The holes were each memorable but had a consistent theme with the stream winding through most of the holes."