The Loop
The funniest things overheard in the gallery on Friday at the PGA Championship
SPRINGFIELD, N.J. -- We're watching all the action here at Baltusrol, but we like to avert our attention to what's directly around us every once in a while: the gallery. The fans who've graced the grounds of Baltusrol are passionate, resilient and, at times, hilarious. Here are a few of the funniest things we heard while walking the grounds at the PGA Championship on Friday.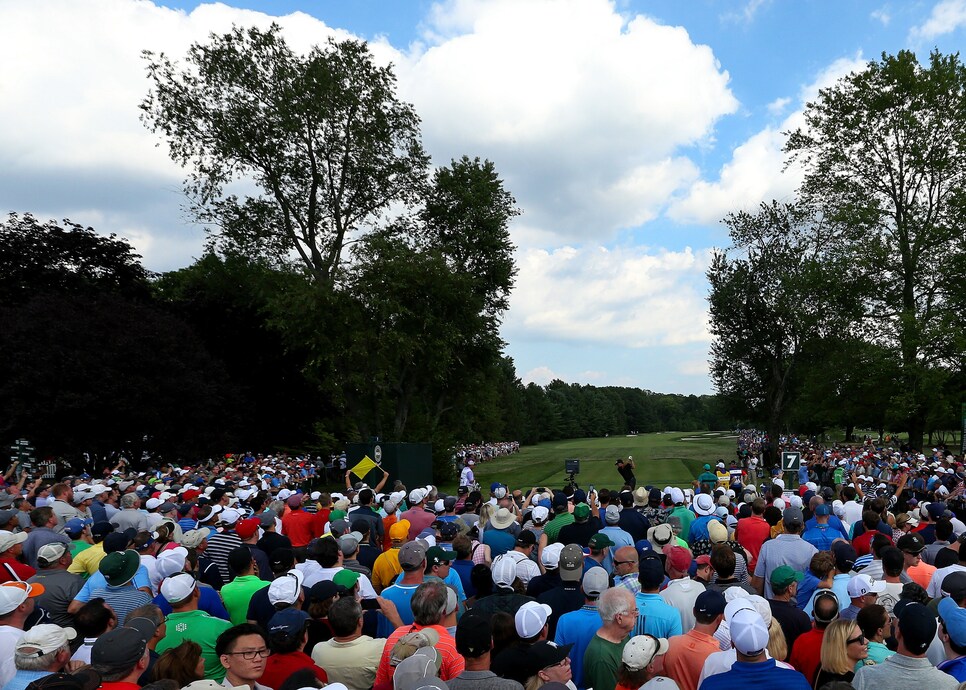 Perspective is everything:
Guy watching Phil Mickelson miss a par putt: "That ain't no gimme coming back!"
Phil taps in from about two inches.
"I have no clue where the hole is."
"Here comes Rickie. What a stud."
(We didn't have the heart to tell him it was Thorbjorn Olesen.)
Young fan speaking the truth
Tiny fan to his dad while watching the Bubba Watson/Sergio Garcia/Jordan Spieth group: "He looks like he's gonna fart."
(Your guess is as good as ours as to whom the kid was referring to.)
When your brain is a PGA Tour media guide
Autograph-seeking teenager to his friend: "Did you get it?!"
"Yep, got him! Thongchai Jaidee!"
Fan to his buddy: "You see how much all of these guys are decelerating through the rough? You'd think they know better. You can't do that here."
The truth ain't always easy
Guy standing at the fourth tee: "I've played here three times, and I've never cleared the water off the tee."
His friend: "Doesn't matter what course you're playing. Any 140 carry is a struggle with that swing of yours."
Be yourself -- but please get a DD
Guy to his friends, as he walked with two beers in his hand: "It's funny how easy beers go down at 10 a.m. when you're on a golf course."
Random person next to him: "It's our sanctuary. It's like being in Vegas. Just don't drive later."