doggone it
'The Dog Whisperer of Balcones': Three puppies found by Ben Crenshaw's nephew (!) near Austin golf course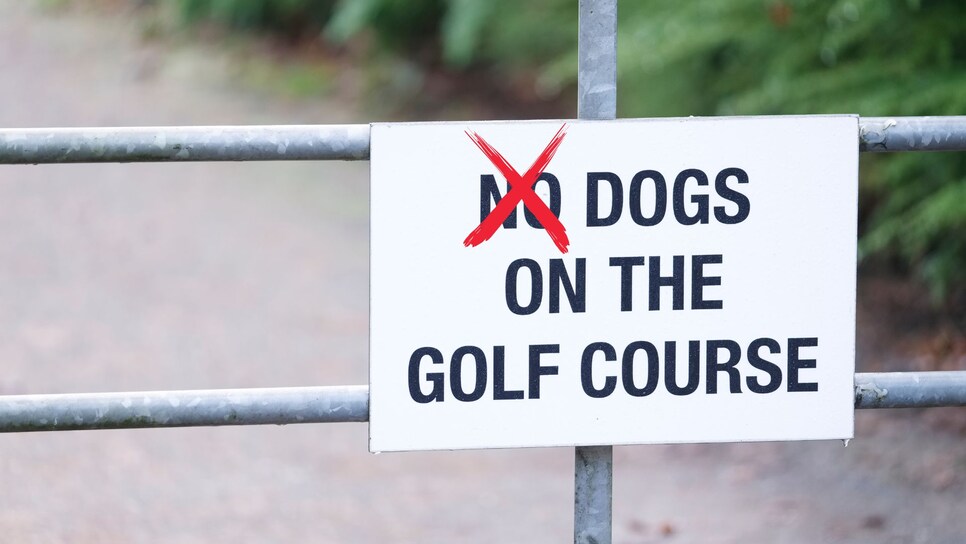 Finding a puppy at a golf course is as monumental as a hole-in-one. Finding three means you should head to your nearest convenience store and buy a lottery ticket. Three puppies! What's better than that?
Well, Texan and modern-day Doctor Dolittle Charlie Crenshaw somehow accomplished that exact feat by finding three different dogs at a single golf course. Crenshaw—who happens to be the nephew of one Ben Crenshaw, maybe you've heard of him—is a golf instructor at the Balcones Country Club, which explains why he's always at the same course. Still, there are many club pros that go their entire lives without finding a single puppy.
Dubbed "The Dog Whisperer of Balcones," Crenshaw found the first one running near U.S. Highway 183 back in December. The man whistled and the pup came running over.
"I don't know how I find myself at the right place at the right time with these dogs," Crenshaw told KXAN. "He immediately just turned, looked at me and just ran right into my arms. It was like he and I were just meant to be."
Photos of that first dog were shared on social media and it was quickly reunited with its owners.
The next two were found in recent weeks. According to KXAN, "One was found near the country club early one morning as nearby traffic was getting heavy. The other was found under a van across the street from the country club." Neither dog had a microchip, but through the help of local country club members, both found new homes within the day.
"To me, it's just picking the dog up and taking it to a place where it's safe," Crenshaw said. "The real heroes in the story are the members of this club that are so quick to respond to these posts that I put out."