Legends Tour Desert Championship
The desert is losing the Chevron Championship, but will gain a new Legends of the LPGA tournament that continues to honor Dinah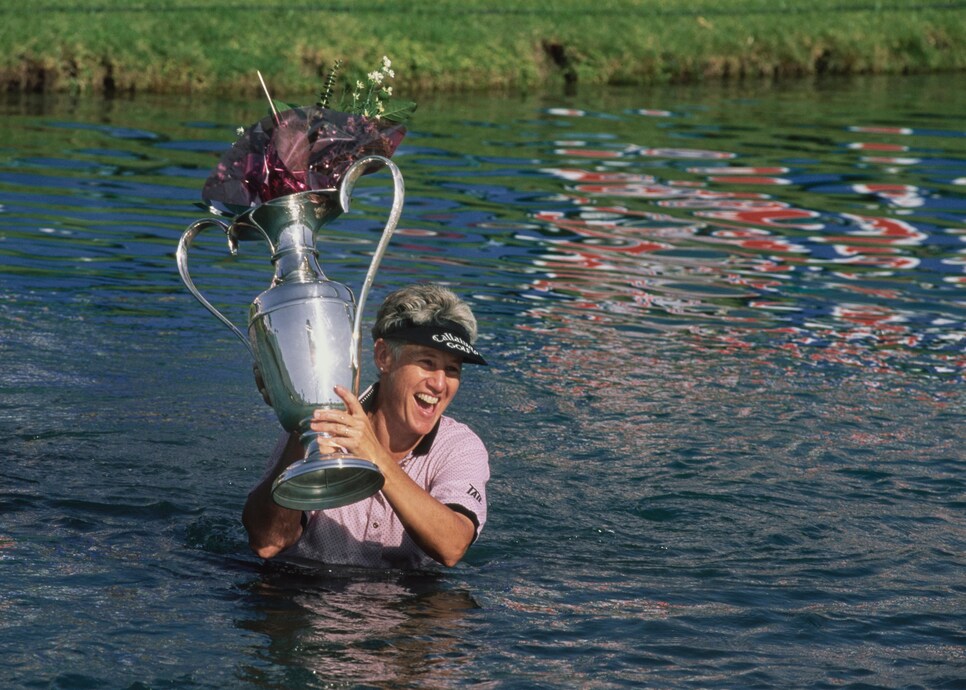 RANCHO MIRAGE, Calif. – The Chevron Championship will end a 51-year run at Mission Hills Country Club today, but women's professional golf will still have a home in the desert with the announcement on Sunday that a new Legends of the LPGA tournament will debut next April.
The announcement was made here by Mike Galeski, a former tournament director of the Dinah, as the Chevron Championship historically was called, in honor of its original host, Dinah Shore, who will continue to be celebrated by the Legends event, the Legends Tour Desert Championship.
"What a thrill it is to know that LPGA golf will remain in the valley," World Golf Hall of Fame member Patty Sheehan (shown above) said in a news release. "There is so much history here and I'm looking forward to competing once again against so many fellow Hall of Famers and legendary players."
The event will be a 36-hole team event preceded by two days of pro-am play.
The site has not yet be finalized, though Galeski noted Mission Hills would be the first choice. The purse will be $250,000.
"It's going to be a lot of fun to come back to the desert and grow something new," Galeski said. "And we will continue to celebrate Dinah Shore. If ever there was a first lady of golf it was Dinah Shore."
Shore's daughter Melissa Montgomery was on hand for the announcement "She was so honored to be a part of this," she said. "She loved it. She really respected everyone who played the game."
Also attending the announcement were World Golf Hall of Famers Patty Sheehan and Amy Alcott and Hollis Stacy, as well as Sandra Palmer, Rosie Jones and Brandie Burton among others.