Justin Thomas caused a minor stir this week when, in an interview with the Golf Channel, the 22-year-old stated he'd rather play on a winning Ryder Cup team in 2016 than capture a major championship.
Not that Thomas' team spirit was called into question; rather, it seemed out of left field. We've held major-championship victories as cardinal moments in a golfer's career; the Ryder Cup, while a nice resume builder, was decidedly below on the pecking order.
Which begs the question: What is the hierarchy of goals for PGA Tour pros?
While Thomas' aberrational ambitions negate this as an undisputed list, we're confident in saying these levels of achievement are widely accepted as reality.
Win a PGA Tour event that coincides with a major or WGC tournament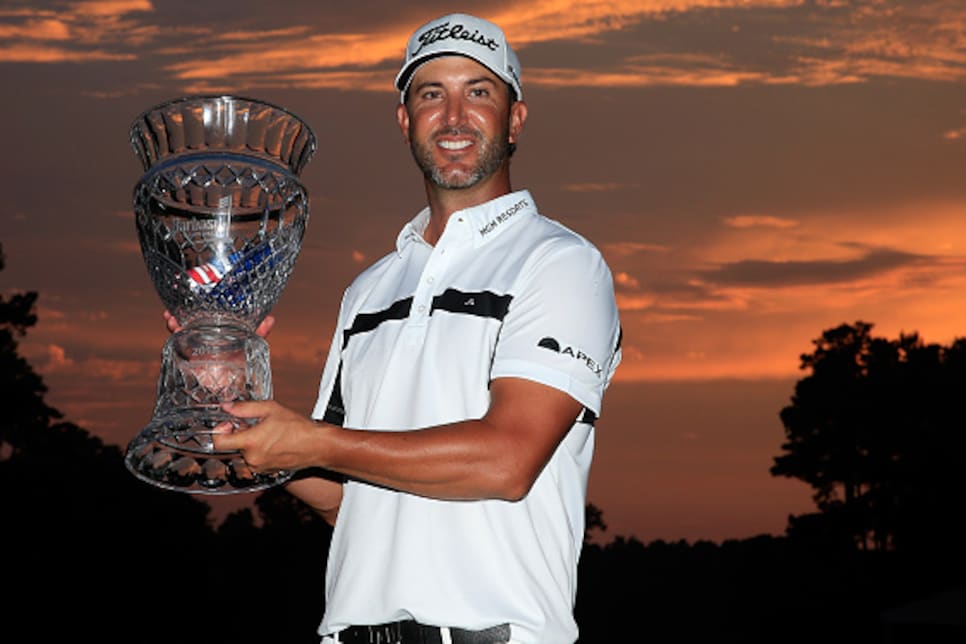 It delivers certain dividends and an exemption for two years on tour, but to most of the sports world, it doesn't count. The NIT of golf.
Win a standard PGA Tour event
Now we're talking. You finished first in a tournament that boasted recognizable players, and your moment of glory is called by Jim Nantz or Dan Hicks. Plus, you're an instant millionaire (if you weren't one already).
You're a regular face on tour, meaning you've accomplished a degree of competence. So much so that a company is willing to stake its claim to your reputation. You're going in the right direction.
Win multiple PGA Tour events
It validates your previous victory, erasing any "one-hit wonder" notion. Your gravitas rises in the locker room; suddenly, fellow players are looking to you for guidance. Even a tad amount of jealously exists. This a good thing.
Gallery doesn't need to look at the caddie's bib to recognize you
We should add the caveat of an informed gallery: I once had a woman ask, "Who is that in the red top?" Hint: It was a Nike shirt and a Sunday.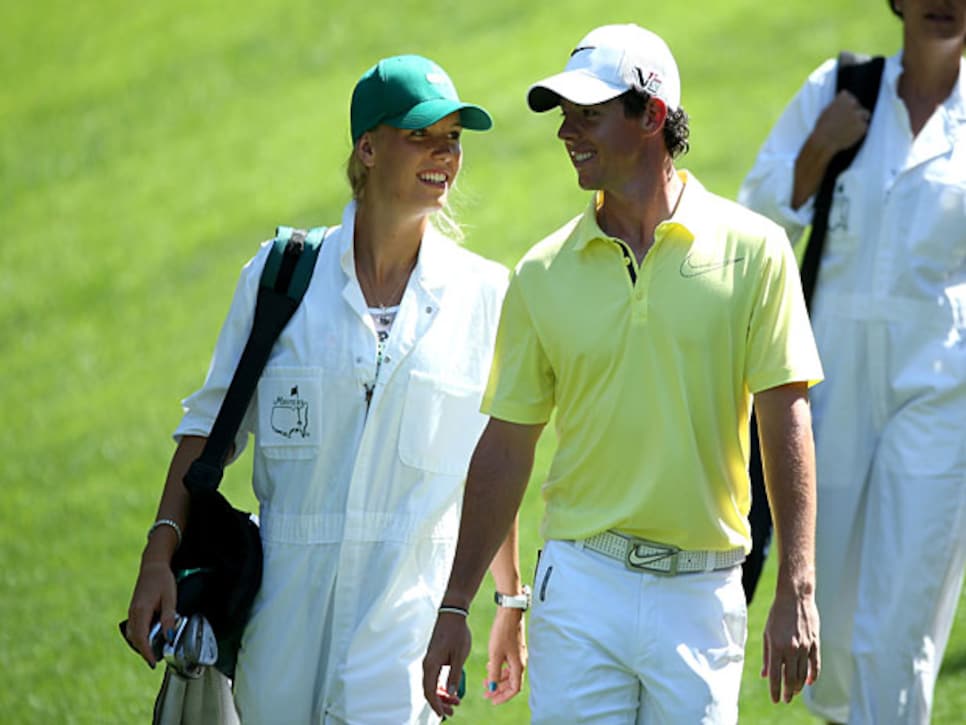 Those in professional sports are a competitive bunch. That goes beyond the fields of play. They don't want to associate themselves with a loser, so if a tennis or volleyball player wants to be with you, that means they see potential. They look at you as a champion.
Oh, and I guess something about attraction and love are involved as well.
Win a higher-tiered PGA Tour event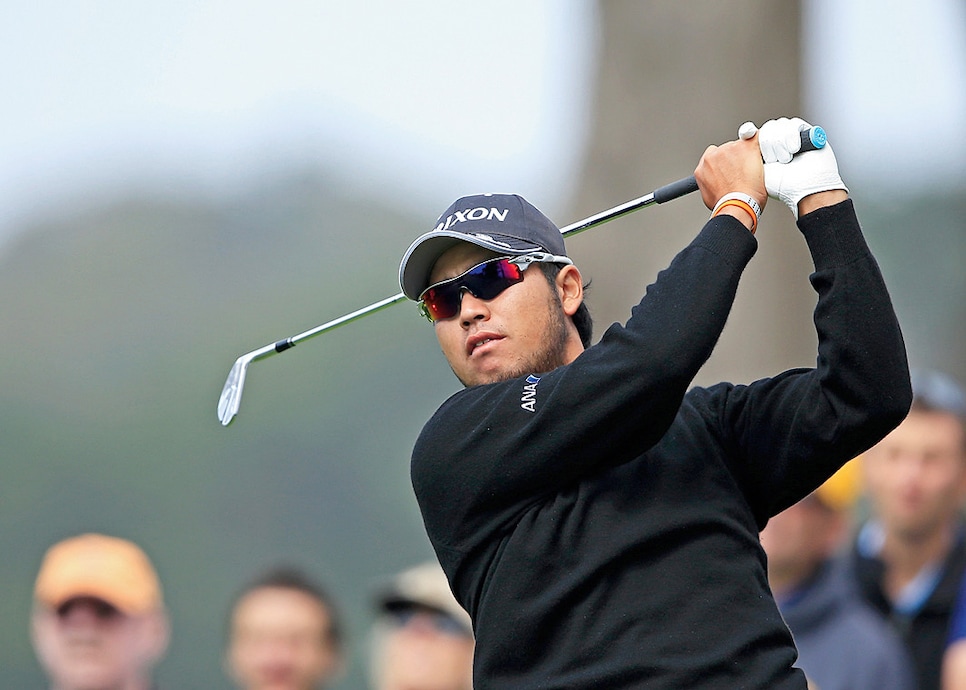 The Memorial, Bay Hill, any WGC event; a tournament where the field is filled with top 30 players. This makes you a viable contender at majors, gains features in golf publications, gets you on highlight shows. You're a known entity.
Appear in a commercial without commercial having to say your name
Bonus points if you're not wearing golf-related ensembles.
Our "Undercover Pro" covered this topic in December. If you can drop that type of coin for travel, things are going well.
I could see cases for this being too low, and vice versa. Personally, I think the esteem, or lack thereof, associated with Olympic golf is predicated off the inaugural winner. If Jordan Spieth or Jason Day take the gold medal? The games are legitimized. Soren Kjeldsen? Not so much. Let's revisit after August.
Become a company's flagship endorser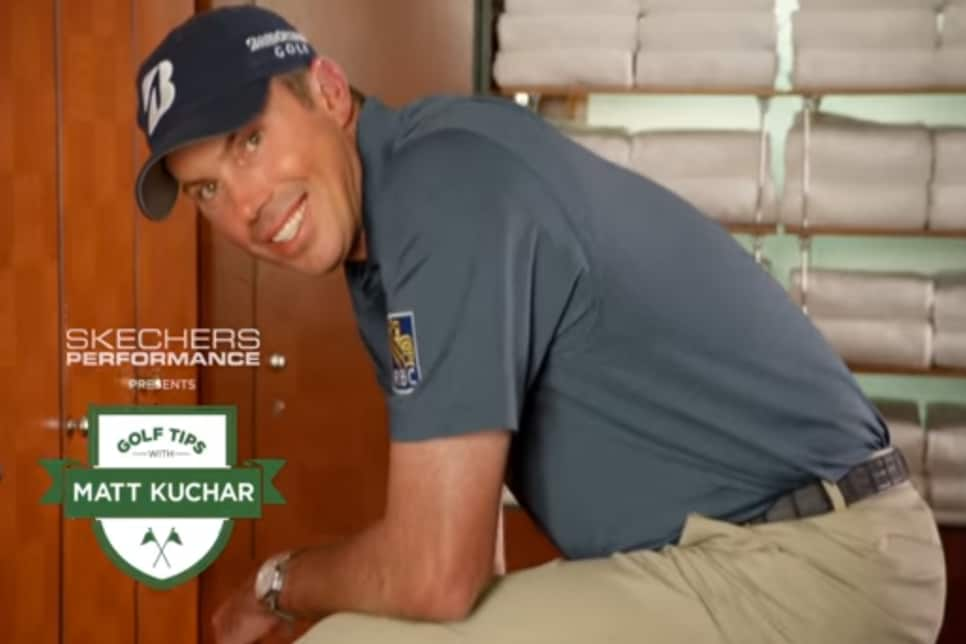 Stores and pro shops flaunt cardboard cut-outs of your image, you have your own clothing line, equipment is branded as "The official clubs of (Player X)." You might not have won anything of significant substance, but this means your prospects are off the charts.
Twenty-four players make the Ryder Cup. My Ohio University math says 12 leave as victors (13 if you count the captain). At most, four players per season win a major (as we saw in 2015, just three could claim that title). In terms of exclusivity, majors get the nod.
And though it's a team event, isn't individual performance part of the equation? For example, Fuzzy Zoeller played on two winning Ryder Cup squads. His record in those appearances: 1-5-1. Doubt Fuzzy takes credit for America's success.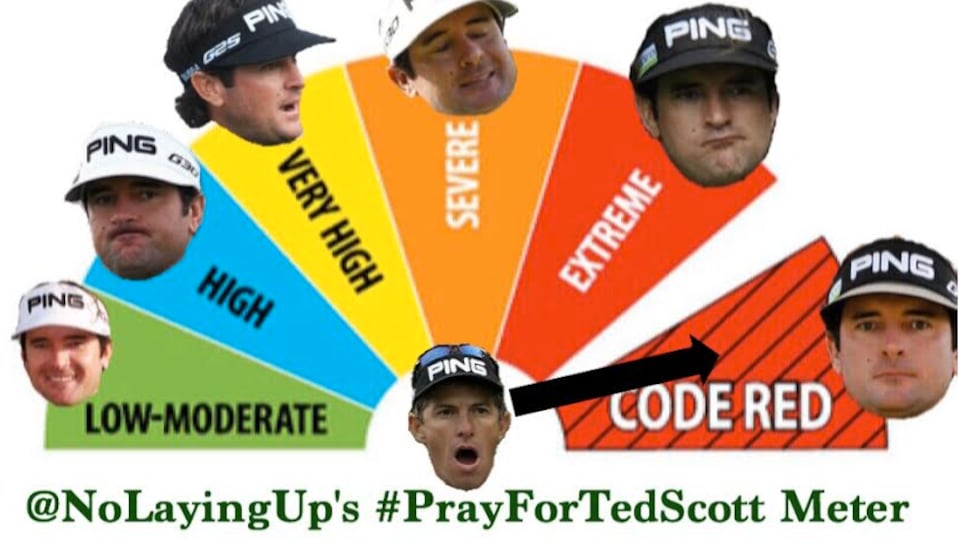 Doesn't have to be in positive connotation, per se. (See #PrayForTedScott.) But if you're a meme, you've become culturally significant.
Win the Players Championship
Victory in "the fifth major" can transform you from a nobody into a mover-n-shaker. You've conquered one of the toughest challenges in the sport -- TPC Sawgrass' Stadium Course. Your fortitude and mettle will never be questioned.
Tournaments use you to promote their event
This can't be overstated, as it means the public is coming out just to see you. You're either the next big thing or you've already climbed the mountain.
Date an Instagram sensation
Why is this an upgrade over a relationship with a fellow athlete? Conflicting schedules could make quality time an issue. The only item on the Instagram star's itinerary is providing commentary ("#blessed") to beach selfies.
The media -- including myself -- and fans often question the merits of the PGA Tour postseason, but when we raised the question, "Would you rather win the PGA Championship or FedEx Cup?" in the Golf Digest office, the answers were more divisive than imagined.
While ultimately concluding the major was more meaningful, the FedEx's $10 million purse -- Rory McIlroy anomaly aside -- is nothing to sneer at.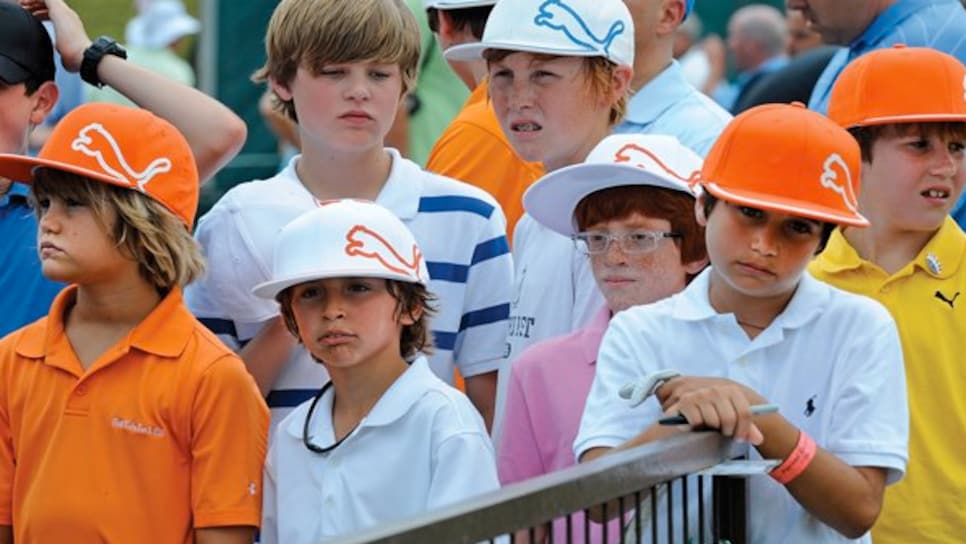 You're a hell of a player or one fashionable cat.
Not all majors are created equal, and while each of the other three can argue their virtues as the best tournament in the world, the PGA Championship is primarily known as, well, the last chance you can win a major this year. Not exactly "a tradition like no other," is it?
But it is a major, and a win at the PGA Championship automatically makes you golf royalty. Plus, the Wanamaker Trophy is a solid piece of hardware to put on the coffee table.
Scheduled for pre-tournament press conferences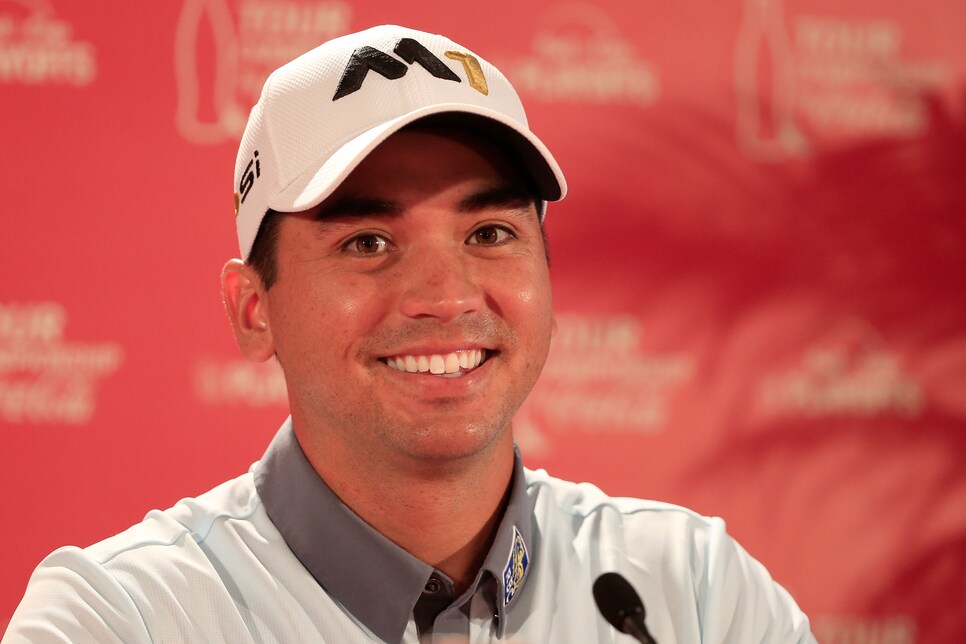 Don't laugh (mainly because it's not funny); this is a bigger deal than it sounds. When you reached this juncture, it means people not only care about your on-course feats, but they're interested in what you have to say. Can't put a price on that influence.
Conversely, I wouldn't call this an honor, especially when us heathen media pose such mind-stimulating questions as, "What would a win here mean to you?" and "Do you like your chances this week?"
Win the Masters, U.S. Open or British Open
The U.S. Open has the best field, the British Open has a strong international influence and the Masters has the aura and tradition. While there's no one right answer to which is the premier major to win, all have rational claims to "the best."
Moms who don't watch golf know your name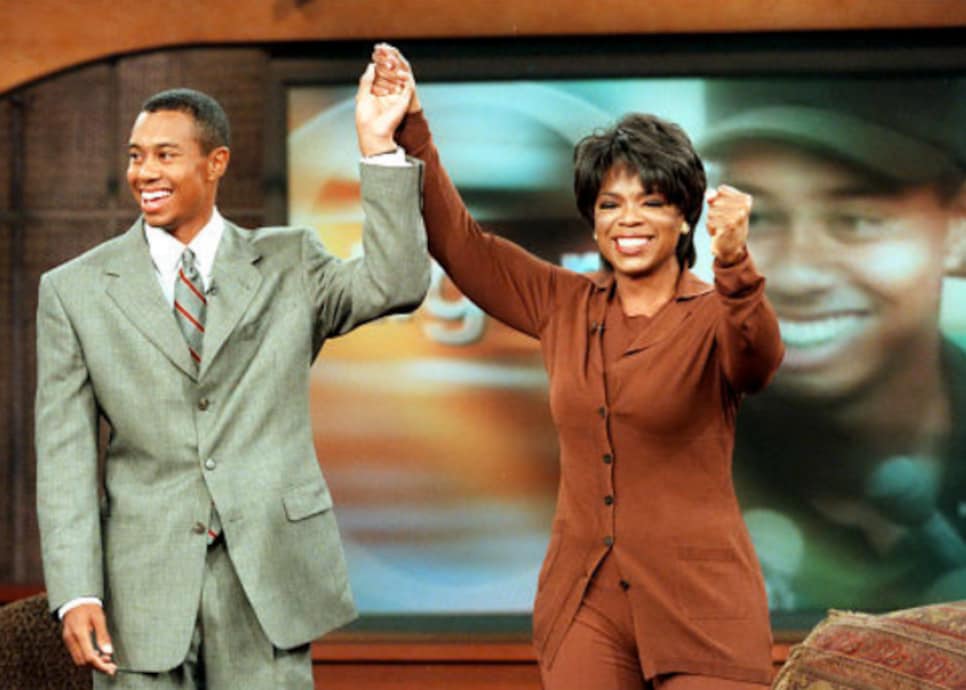 Meaning, you've been on Oprah, late-night shows, "This is SportsCenter" spots. You're a crossover celebrity.
You're a Hall of Famer. Fans of the game will remember your name long after you've passed. You're a legend.
And there's no goal higher than that.