The Loop
The coolest new items for sale in the Masters merchandise shop
AUGUSTA, Ga. -- Some Masters patrons tour the golf course to see what's changed. I go to the merchandise center to see what's new.
While there appears to be plenty of intriguing new merchandise items, including a commemorative Ike's Tree coin that Patrick Reed said he purchased, the standout new items continue the vintage theme: rustic Augusta National signage.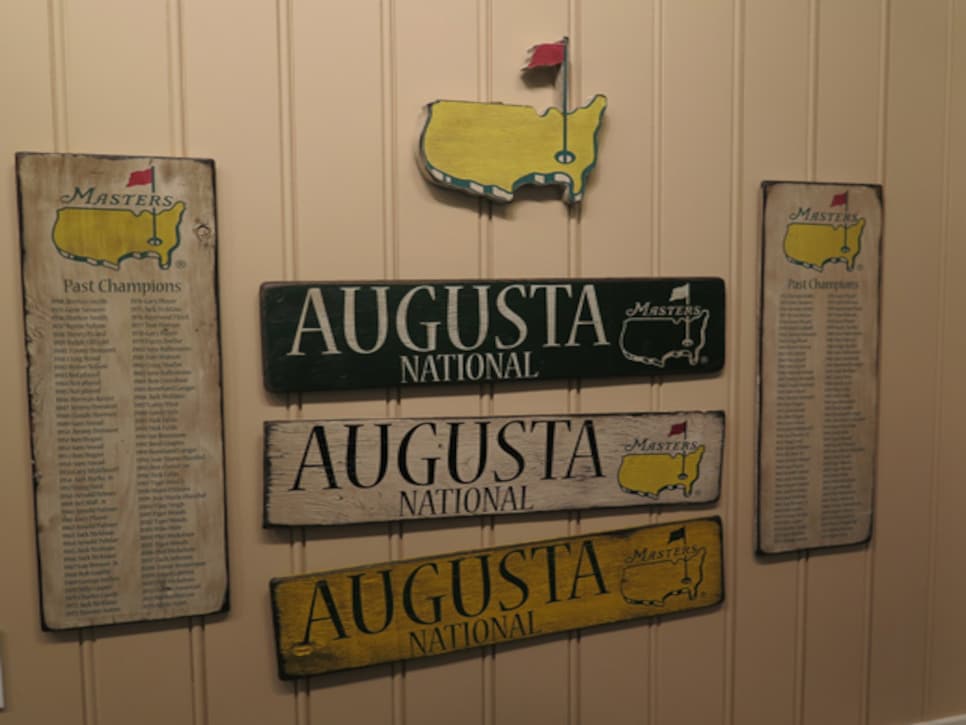 The cool factor is off the charts if you're looking to liven up a home office or game room. But the price? Well, it'll take the pocketbook of someone with a mancave on Nantucket.
The main signs are $95 dollars, but the cut-out of the logo is a knee-buckling $185.