Equipment
The clubs Gaby Lopez used to win the Blue Bay LPGA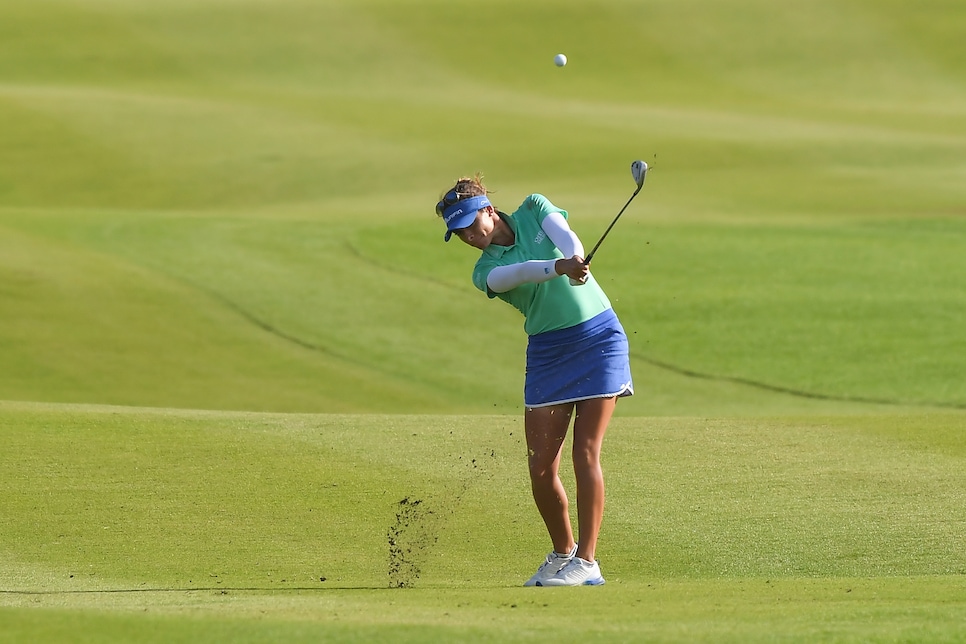 Gaby Lopez turned back the No. 1 female player in the world to win the Blue Bay LPGA Championship in China on Saturday despite some shaky play down the stretch that belied her steady play over the first 54 holes.
Lopez finished with a one-over-par 73 that was good enough to win by one over Ariya Jutanugarn. Included in that was an interesting final nine that saw Lopez birdie four holes and bogey two on Nos. 10 through 16 before finishing with back-to-back bogeys.
Still, the tournament was 72 holes and Lopez's play over the first 54 was rock steady. Lopez hit 30 of 42 fairways with her TaylorMade M2 driver and an even more impressive 46 of 54 greens, that included rounds with 16, 14 and 16 greens hit in rounds one through three. Lopez's iron set is one worth noting as she uses a split set of PXG irons that includes the game-improvement 0311XF Gen2 model for her 5-iron, the more player-ish 0311P Gen 2 for her 6- and 7-iron and the tour-like 0311T Gen2 in her short irons.
Lopez, who turned 25 on the day of the third round, used one of those irons to give herself quite the birthday gift. Playing the par-3 17th, Lopez used her 7-iron for the tee shot. "As soon as the ball left the club, my 7-iron, I knew it was a good shot," Lopez said. "The ball landed and then I turned around and my caddie, he said, it went in. I'm like, 'No way!' "
Definitely way. And, as it turned out, it was the difference-maker.
What Gaby Lopez had in the bag at the Blue Bay LPGA
Irons (5): PXG 0311XF Gen2; (6-7): PXG 0311P Gen2; (8-PW): PXG 0311T Gen2
Wedges: PXG 0311 (52, 56, 60 degrees)