News
The clubs Brandt Snedeker used to shoot 59 at the Wyndham Classic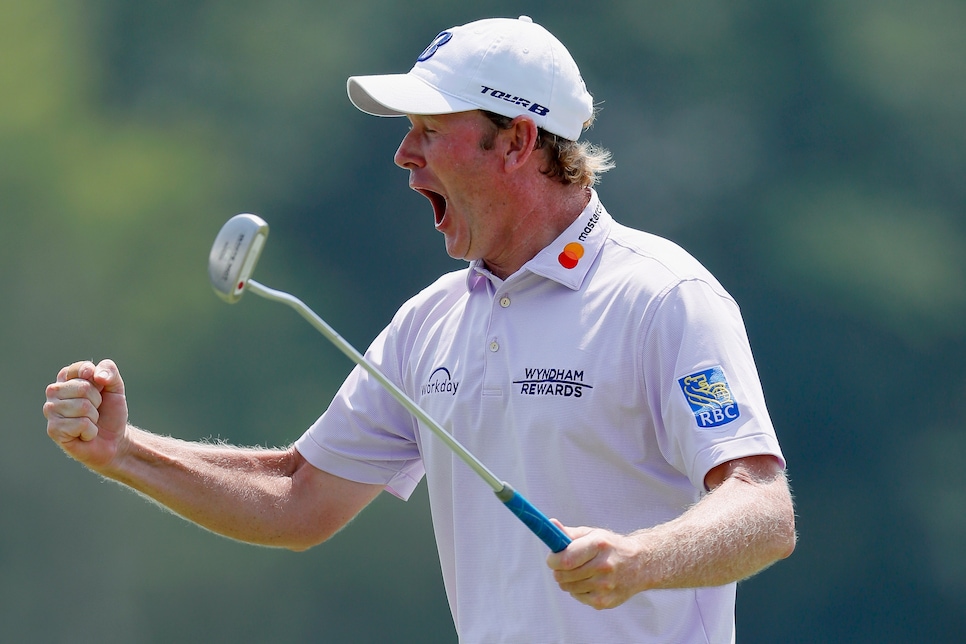 Brandt Snedeker had a 20-foot putt from the fringe on the ninth hole—his 18th—at Sedgefield C.C. for a 59 and he had one thought. "You're not going to leave this thing short." He didn't, and when the putt fell, Snedeker had the 10th sub-60 score in PGA Tour history.
Incredibly, Snedeker's round included a bogey, along with 10 birdies and an eagle on the par-4 sixth hole, a 7-iron that he dunked into the hole. Starting on the 10th hole, he finished his second-nine (the front side at Sedgefield) with an eight-under-par 27.
Although "just" 2.468 in strokes gained/putting for the round, key to Snedeker's round was his work with his venerable Odyssey White Hot XG Rossie mallet putter. Snedeker has used the club for more than a decade and the feel is familiar to him. "You hit the shots you're supposed to hit and you make the putts you're supposed to do," Snedeker said after his round.
Snedeker also averaged 315 yards off the tee with his Bridgestone JGR prototype driver. As for his Bridgestone J15 cavity-back irons, Snedeker utilizes Aerotech SteelFiber shafts at 95 grams with stiff flex. Both his Bridgestone J15 wedges are bent one degree strong to 51 and 55 degrees.
As for whether or not Snedeker will go on to win the Wyndham, history says that is not quite a sure thing. Of the nine prior sub-60 rounds on the PGA Tour, five of those were produced by non-winners.
What Brandt Snedeker had in the bag at the Wyndham Classic
Ball: Bridgestone Tour B X
Driver: Bridgestone JGR prototype (Graphite Design IX-6X), 9.5 degrees
3-wood: TaylorMade M3, 15 degrees
5-wood: TaylorMade M3, 19 degrees
Irons (4-9): Bridgestone J15 CB; (PW): Bridgestone J40
Wedges: Bridgestone J15 (51, 55 degrees); Titleist Vokey prototype (60 degrees)
Putter: Odyssey White Hot XG Rossie