The Loop
The biggest star athlete on the planet is playing in the American Century Championship this week
When it comes to star power, the American Century Championship, otherwise known as the Super Bowl of Celebrity golf, doesn't lack any of it. Many of the usual suspects will be back in this year's field, including two-time winner Tony Romo and a pair of two-time MVPs in their respective sports, Stephen Curry and Aaron Rodgers. It's a who's who of sports legends.
But the biggest star athlete was not announced as an addition to the field until late last week, news that slipped through the cracks just before Fourth of July weekend. Drumroll please ….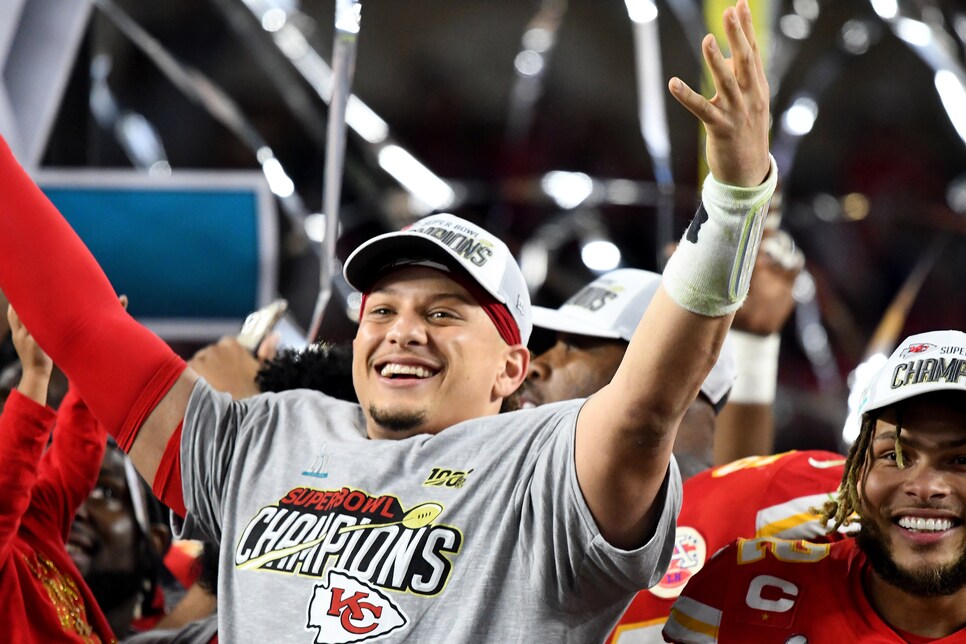 That's right, reigning Super Bowl MVP Patrick Mahomes will tee it up in his first-ever American Century Championship in Lake Tahoe later this week. It will be a celebration of sorts for the Kansas City hero, as he just signed the largest contract in the history of sports, justifying this "biggest star athlete on the planet" headline:
If there was any doubt this man was the most valuable player in the NFL, this contract put that to rest. Of course, you could argue for Russell Wilson and maybe, maybe Deshaun Watson, but that's about it.
Now, the question is, how is Mahomes' golf game? If you recall, Mahomes swing went viral after his 2019 AFC Championship Game loss, when he was cranking balls with a baseball swing at TopGolf:
His actual golf swing is pretty solid too:
And don't forget, Mahomes has a strong practice area in his backyard, which he had put in this past NFL season. We'll find out just how much he's been practicing when he tees it up this week.