The Loop
The (Bad) Luck of the Draw
NORTH PLAINS, ORE.—Being medalist after 36 holes of stroke play in any USGA amateur event is supposed to be a good thing, a cherished accomplishment. For your efforts, you receive a silver medal (as the label implies) and your name goes down in the USGA record books. You also get the honor of being the No. 1-seed entering match play, giving you the "easiest" path to the ultimate title.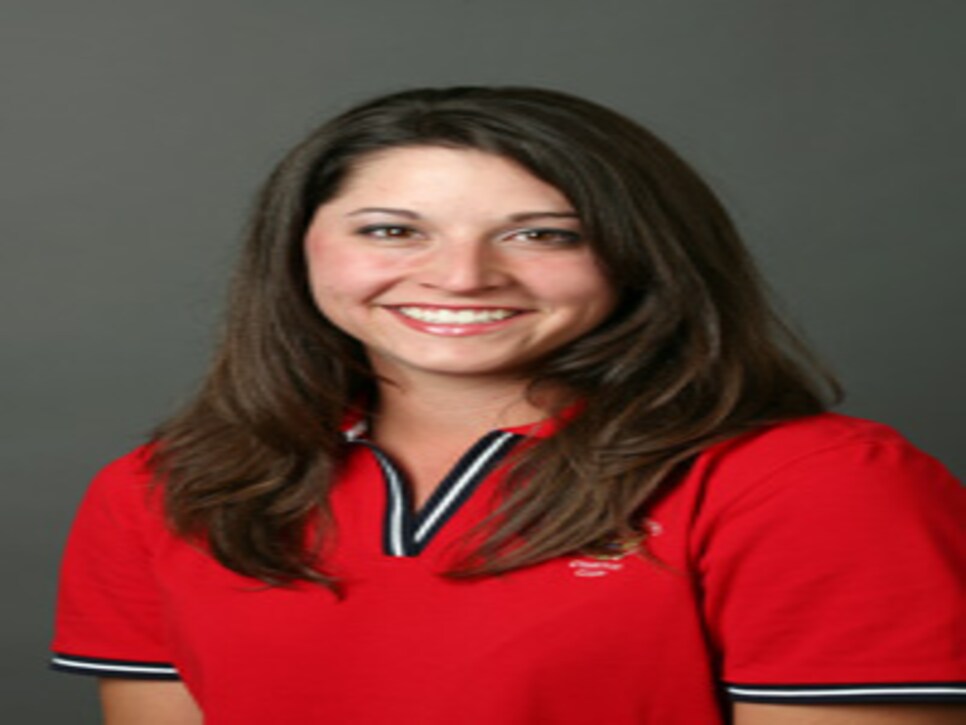 Mackenzie's opening-round patsy? Collegiate All-American __Leah Wigger __of Virginia.
"I was like 'Are you kidding me?'" said Mackenzie (photo right courtesy of the USGA). " 'What kind of a draw is that?'"
Indeed, so much for an actual reward for all the hard work.
But that's just it. The way the brackets fall at USGA events is much different than in the NCAA basketball tournament. The possibility of a No. 1 seed facing a equally talented opponent in hoops is about as likely as Maurice Clarett being invited to speak to a church youth group. It's a clear cut advantage to being a lower seed during March madness.
At the Women's Amateur, though, the No. 1 seed sometimes has to face a player who has won the Eastern Amateur and Arizona Silver Belle and finished runner-up at the 2005 NCAA Championship, whose 73.26 stroke average last year put her 12th in the Golfstat collegiate rankings.
Congratulations Ms. Mackenzie! Here's your "sacrificial lamb."
Observers of the game chalk it up to the vagaries of match play, the most useful cliché in amateur golf. There is no phrase more all encompassing when describing the strange circumstances that can occur at these events. "You're going to draw tough players no matter what your seed," Mackenzie noted. "Although this could have been the toughest 64th seed ever."
Suffice it to say, the 23-year-old from Yakima, Wash., handled the situation well Wednesday. She won the sixth and 10th holes with pars to take a 2-up lead. She lost the 13th with some poor play around the green—her only real hiccup all day—but won the par-3 15th with birdie and the par-4 16th with a par to take the match, 3 and 2. (For full results, click here.)
"I feel good about the way I'm playing," Mackenzie said after her round. "I'm happy with my game."
And with that, Mackenzie went over to the scoring board to the left of the 18th green to find out who her opponent would be Thursday morning, prehaps the "breather" she might have figured would have come her way initially.
So who will Mackenzie face in Round 2?
U.S. Curtis Cup teammate and NCAA runner-up Jennie Lee, of Duke.
Congratulations, again, Ms. Mackenzie!