The Loop
The apparel company with the killer name (and logo)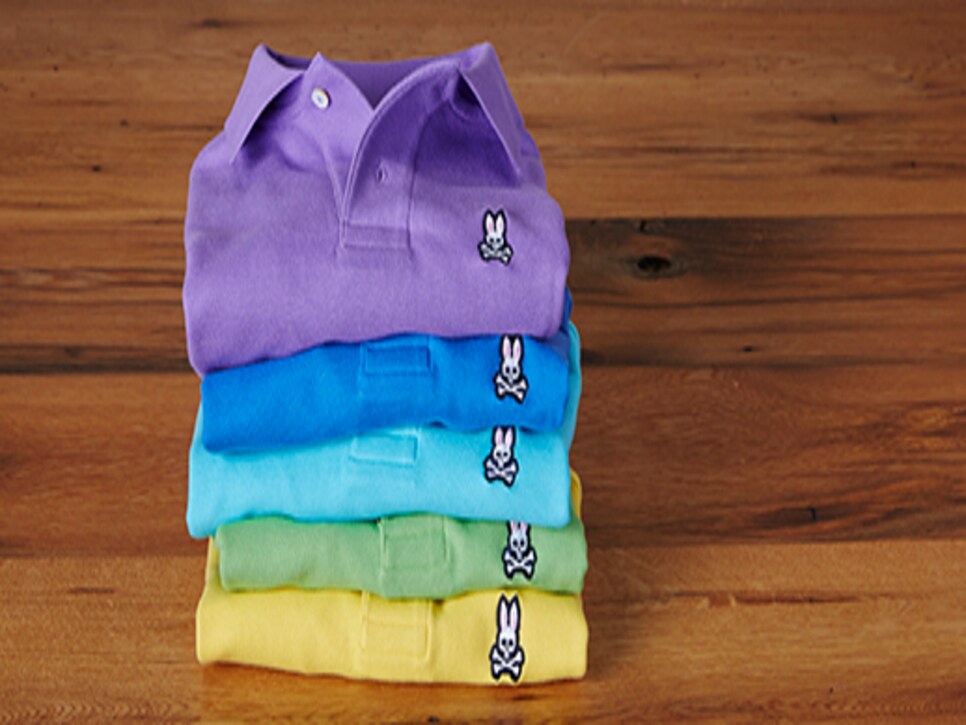 How seriously can you take a company that goes by Psycho Bunny? Well, don't let the name stop you.
The apparel maker with the unusual moniker—and the logo to match—has been around since 2005, when longtime friends Robert Goldman and Robert Godley first collaborated to produce a collection of handmade silk neckties.
From there, the duo expanded to create everything from socks to sweaters to swimwear, including their popular polo they playfully label "the bunny."
Made from 100-percent Pima cotton for a soft feel, the two-button offering ($85) has a stylish tapered cut that provides a trim, athletic look. And the exclusive embroidered PsychoBunny logo will have the rest of your foursome talking.
*Interested in more stories on apparel? Signup to receive Golf Digestix, a weekly digital magazine that offers the latest news, new product introductions and behind-the-scenes looks at all things fashion. *