The Loop
The Allenby saga continues: Hawaiian police make arrest in case
Owen Harbison, a 32-year-old man who was already serving a prison sentence for an unrelated warrant, was indicted by Honolulu police on Wednesday after security footage allegedly showed the man using Robert Allenby's stolen credit card. He has been changed with multiple counts of Identity theft and, if convicted, could serve up to 10 years in prison.
At the Waste Management Phoenix Open, Allenby refuted those claims.
"There's definitely been a lot of confusion, but I think the No. 1 thing that you all should remember is that my story has stayed exactly the same as the way I told it," he said. "I told you what I knew and what someone told me. I never lied to anyone."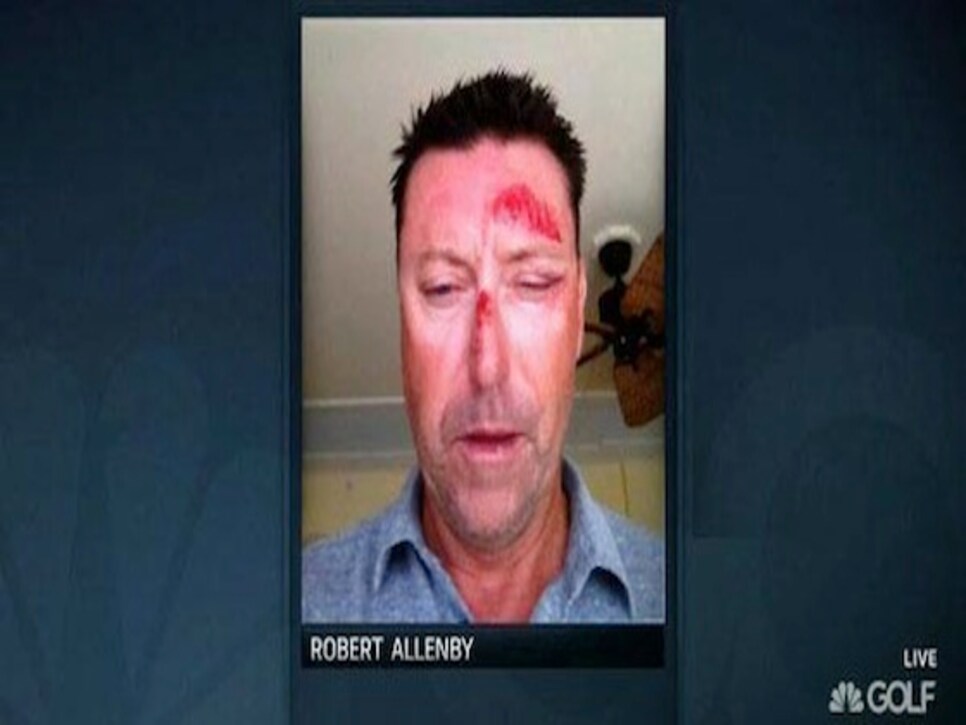 "Investigators identified numerous unauthorized charges made on Mr. Allenby's credit cards. The charges were made at various retail and convenience stores on Oahu," police said in a statement.
"No additional suspects are being sought, and this case has been turned over to the Office of the Prosecuting Attorney."