The Loop
The 15 most NSFW fan signs from the 2018 NHL Playoffs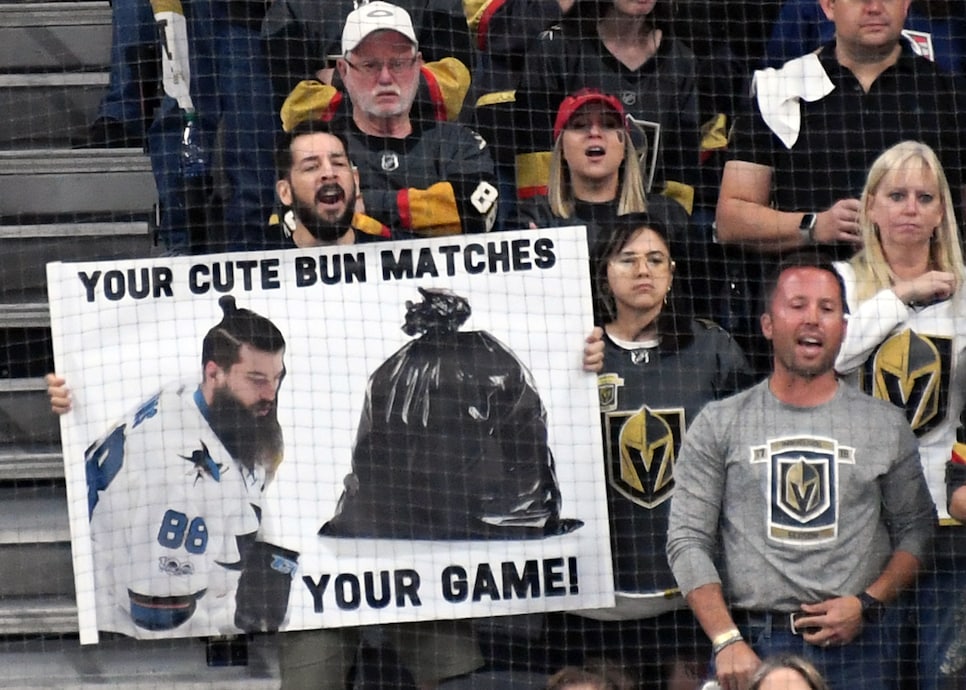 In a few weeks, we'll know how this all ends. We'll know who lifts Lord Stanley's giant chalice, who doesn't, and how the Cap conspired to f—k it all up this time. But until then, there's still Game 7s to savor, Milbury hot takes to suffer, and one hell of an underdog to pull for. So to celebrate, we've assembled the most comprehensive collection of NSFW NHL playoff signs the internet has to offer. Between now and early June, plenty more puck-related Picassos will grace Instagram feeds across North America, but needless to say, it's going to take something special to top these debauched, depraved (and downright hilarious) beacons of pure hockey insanity.
Leading things off with a period joke. Just want to make sure everyone knows what they're in for here.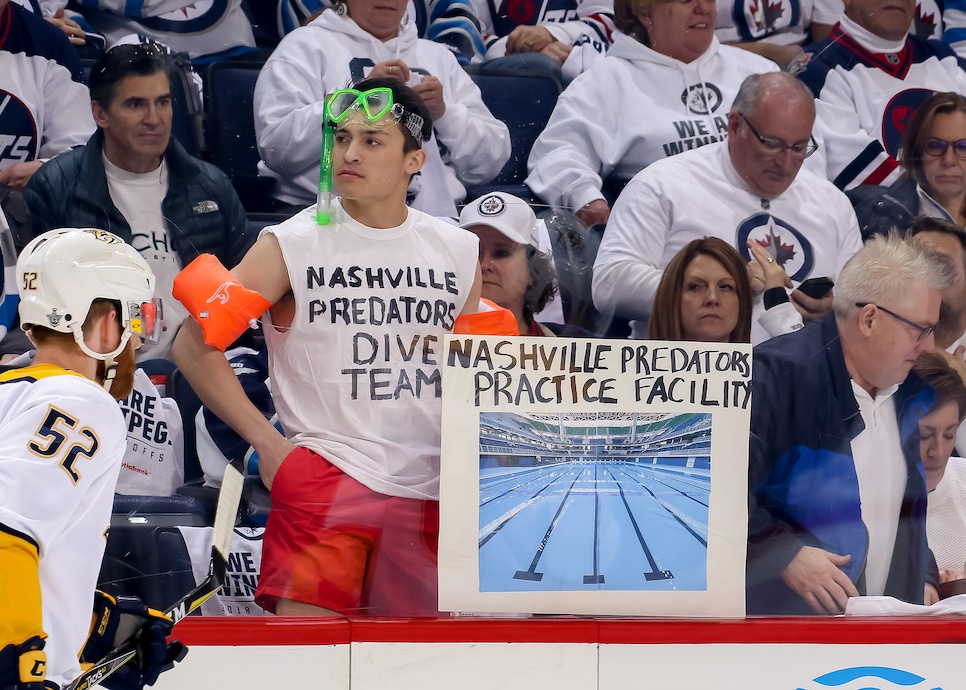 Snorkle? Check. Shorts? Check. Sign? Check. This is black-belt level stuff.
Nothing like a little politics to go with your hockey.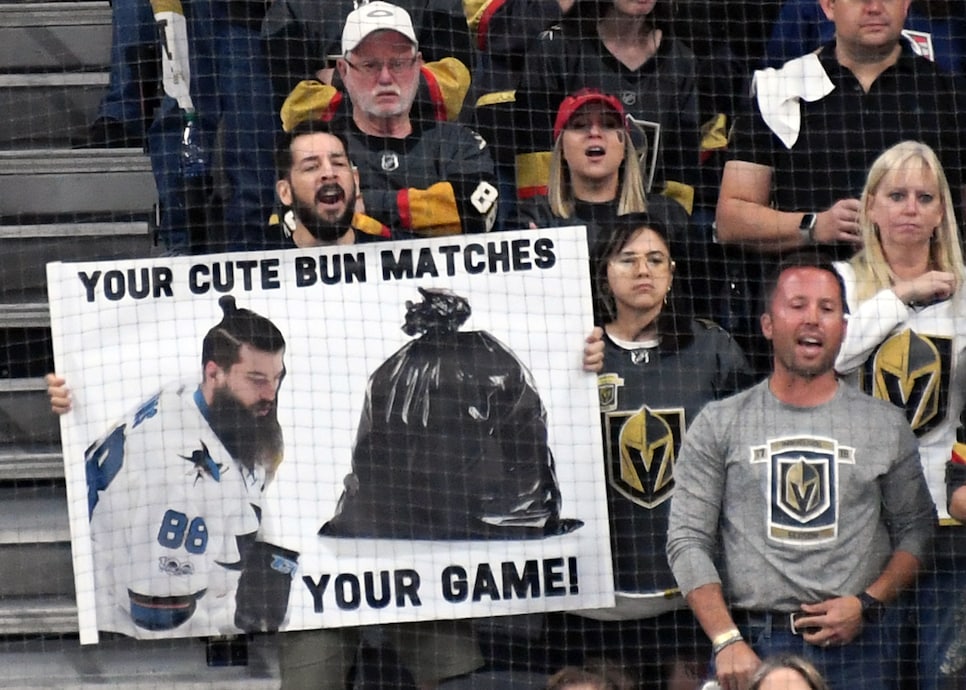 Man-bun discrimination rages on unchecked.
Them are millennial fightin' words.
Don't cringe. Cosby deserves it.
Kid-friendly and funny. This dude is the Pixar of hockey signs.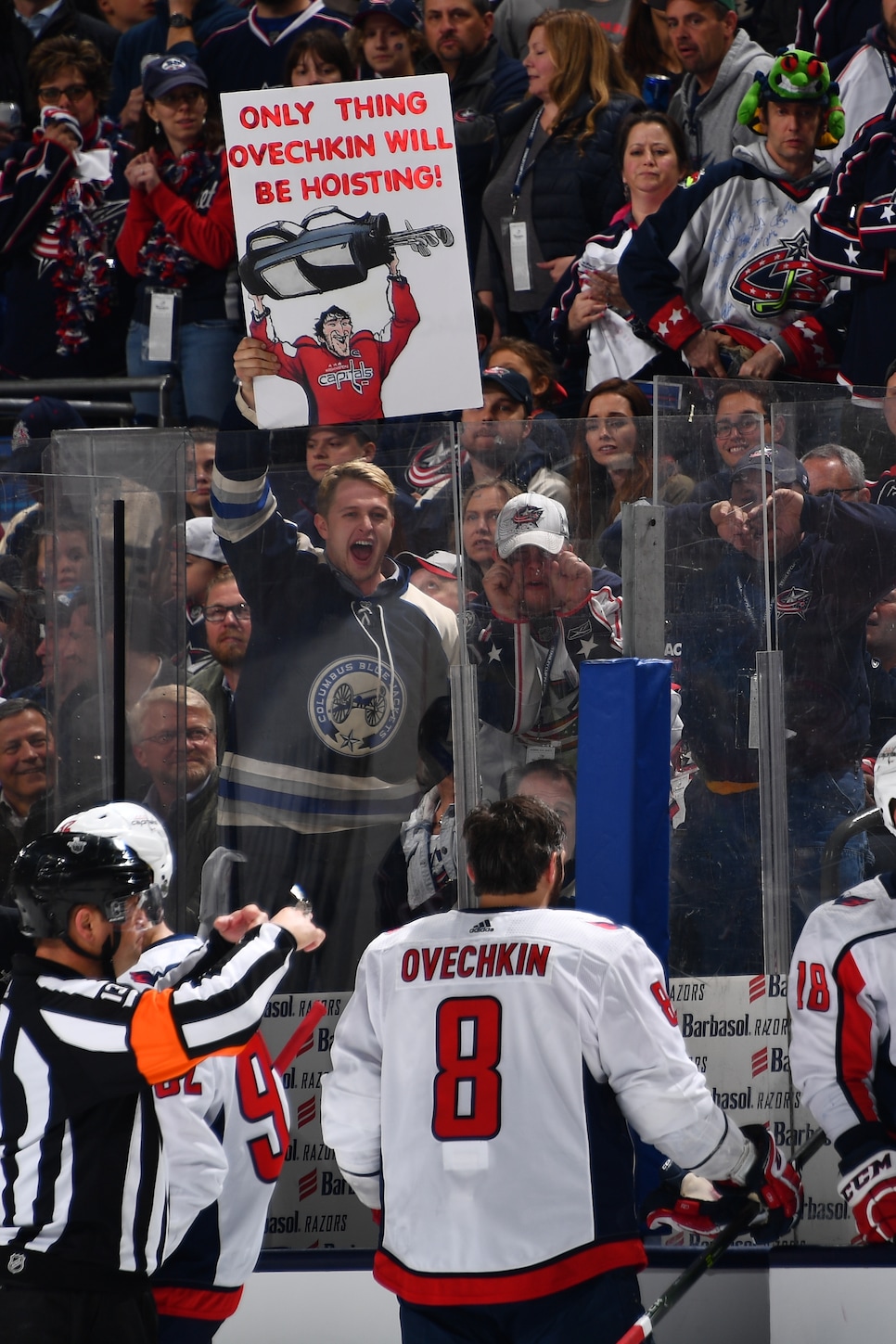 One man's insult is another man's reason for living.
The Flyers make it too easy.
Dedication: Noun - The act of digging up a 2013 tweet from a Bruins defenseman, printing it on poster board, and dragging it all the way to the game. Lamination optional.
Not technically a sign, but still really f—king disturbing.