The Loop
That's no way to treat a legend: Bird leaves Ernie Els with unwanted Sawgrass souvenier
PONTE VEDRA BEACH, Fla. -- At the 1998 Players Championship, a bird famously plucked Jim Gallagher's ball from the par-3 17th at TPC Sawgrass and deposited it into the water surrounding the island green.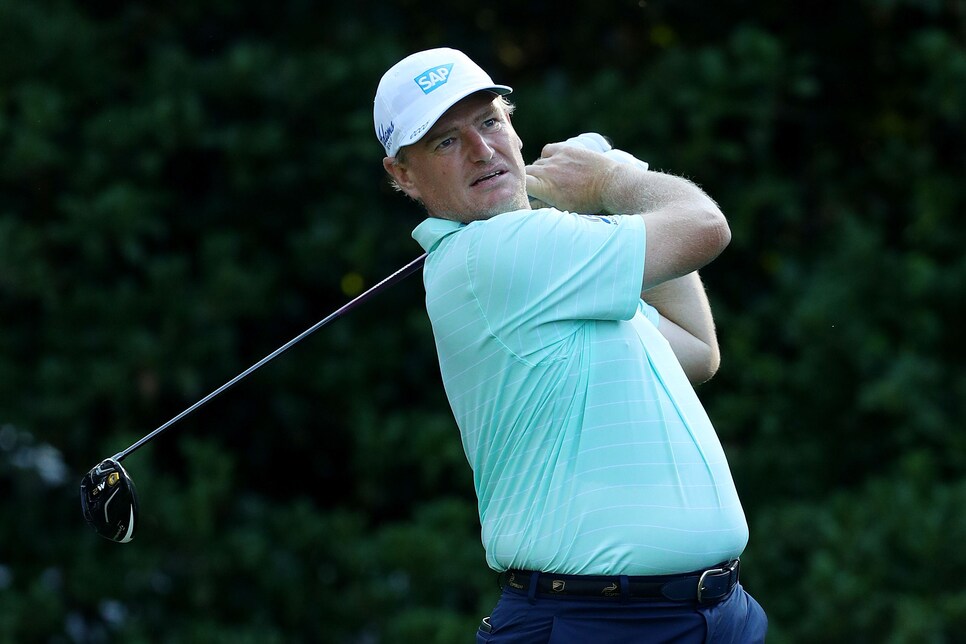 Sunday, the birds were at it again. Putting out on the first hole, Ernie Els was pooped on.
"I was standing right next to him and it missed me and it got him," said playing partner Justin Rose. "So they say it's good luck if the birdie manages to sort of land on you. And I guess it was good luck for me, not Ernie today, I'm afraid."
Els made bogey after having taken a penalty drop earlier on the hole and went on to shoot 75. Rose shot 66.
"Yeah, that was kind of a humorous moment to start the day, had us both giggling," Rose continued. "Had me kind of chuckling under my breath trying to make a 2-footer for par."